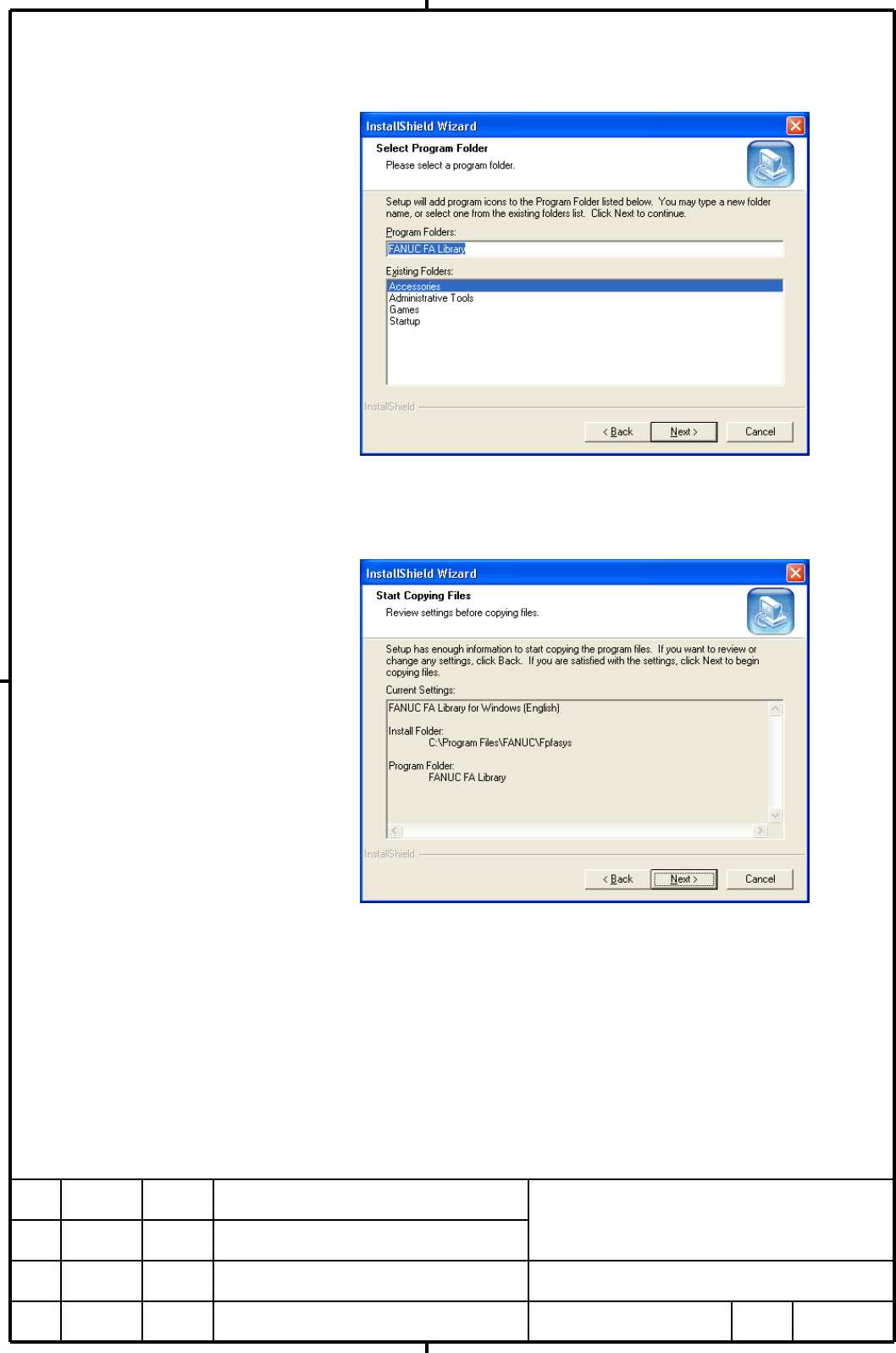 27/62
02
04.10.04
Matsukura
SHEET
DESCRIPTIONDESIGN DATE

EDIT
dded for version 1.1
TITLE
FANUC FA Library for Windows
OPERATOR'S MANUAL
B-75044EN/02-2
FANUC LTD.
03.09.17
DRAW.NO.
4.
Select a program folder wh

ere icons are to be saved. Usually select the
default value displayed on the screen
, and click the <Next> button.
5.
Before file copy is started, a di

alog box appears which prompts you to
check what you specified so far. If
it is ok, click the <Next> button.
6.
The message "UDP Number for C4
Service" shown below appears during
installation. You need to enter the
value indicated in this message as
"Port number for UDP" for all NCs. (A value other than "8192" may be
indicated depending on the environment
of the PC. ) Take note of this
value. See "UDP number for C4 service" described in Section, "
2.4.4
Contents automatically register
ed into a TCP/IP SERVICE file

" for details.