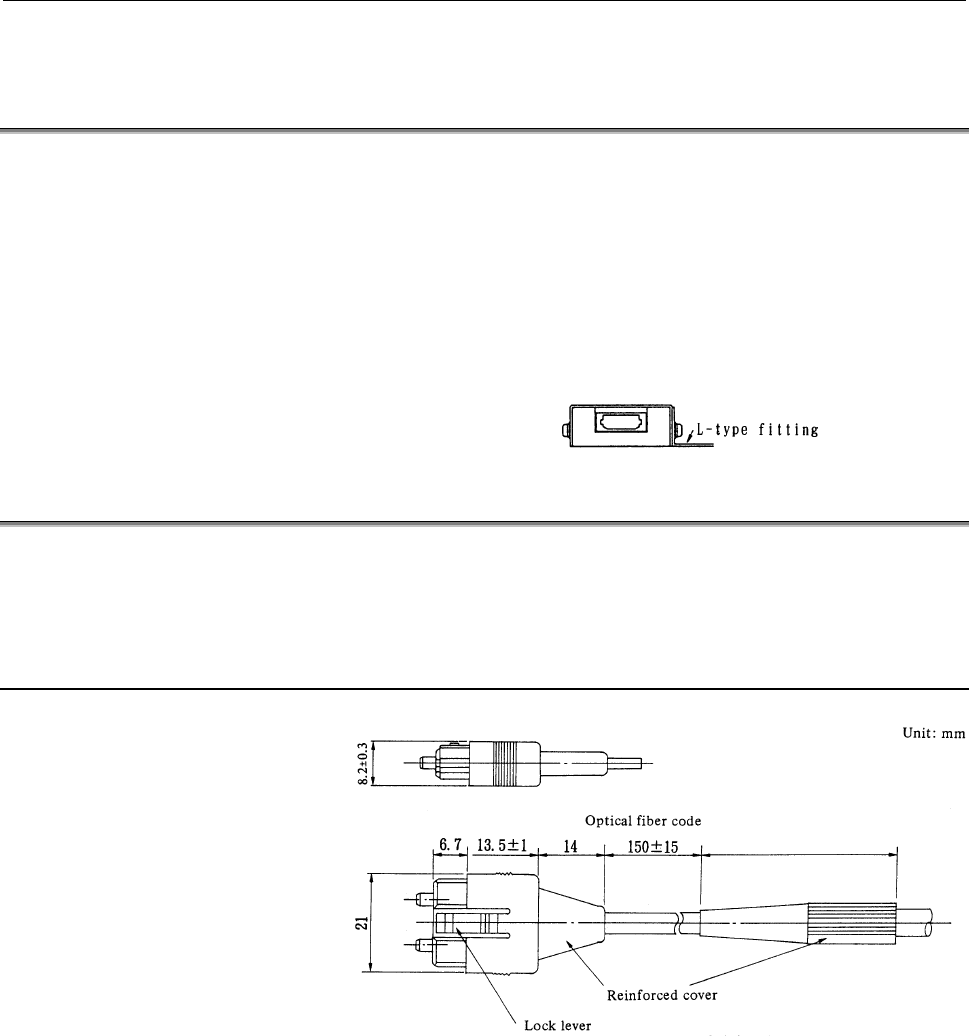 10. OPTICAL I/O LINK ADAPTER
CONNECTIONS

B-61813E/03
10.5
INSTALLATION CONDITIONS OF OPTICAL I/O LINK
ADAPTER
1)
As this adapter is not a closed type, install it in the same closed
type cabinet as used for the NC control unit.
2)
Make sure to ground the case using the case fixing screw of the
adapter.
3)
As the adapter is light, it is not necessary to fix it with screws.
However, keep it from getting contact with other circuits lest it
should be short-circuited. In addition, when fixing the adapter in
a cabinet and the like, fix it with a L-type fitting using the case
fixing screws (M3) of the adapter.
This CNC uses optical cables for connections between the control unit
and the I/O unit. Unlike the conventional power cables, optical fiber
cables need special care in installation and handling.
10.6.1
External view of optical fiber cable
(1)
Standard length of an optical fiber cable is 5, 10, and 15 meters.
(2)
An optical fiber cable cannot be cut and joined at machine
manufacturers side.
(3)
If it needs to relay on cabling, use optical fiber adapter. Up to the
relay points are allowed on a transmission line.
Reinforced optical fiber code diameter: 8.4mm
Tensile strength: Optical fiber code: 25kg
Optical fiber code-connector: 2kg
Reinforcing cover: 150kg
Bending radious of optical fiber code with
reinforcing cover: 50mm