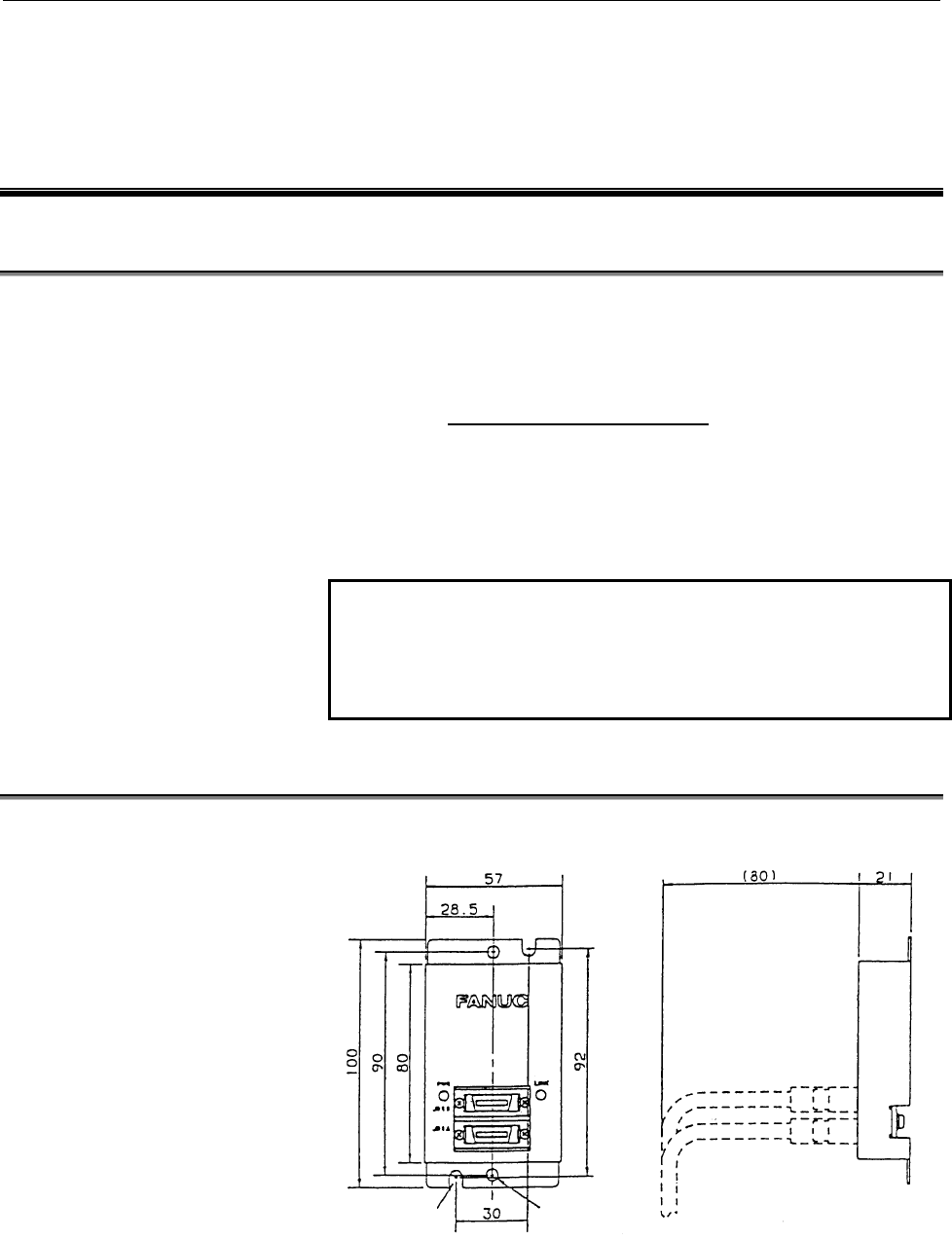 11.
I/O LINK DUMMY UNIT CONNECTIONS

B-61813E/03
If a slave unit (such as the FS0, Power Mate, I/O Unit-MODEL A, or
connection unit) is removed from the FANUC I/O Link (NOTE), the
group number for those that followed the removed slave unit changes.
So, it becomes necessary to change the PMC assignment. However,
connecting a FANUC I/O Link dummy unit in place of the removed
slave unit makes it unnecessary to change PMC assignment.
This document describes the electrical and structural specifications that
apply to the FANUC I/O Link dummy unit when it is connected to the
FANUC I/O Link.
NOTE
The FANUC I/O Link is a serial interface for
connecting the CNC or cell controller to the I/O Unit-
MODEL A, Power Mate, or other units for high-speed
transfer of I/O signals (bit data).
Mounting hole for 2-M4
Units: mm
Mounting hole for 2-M5