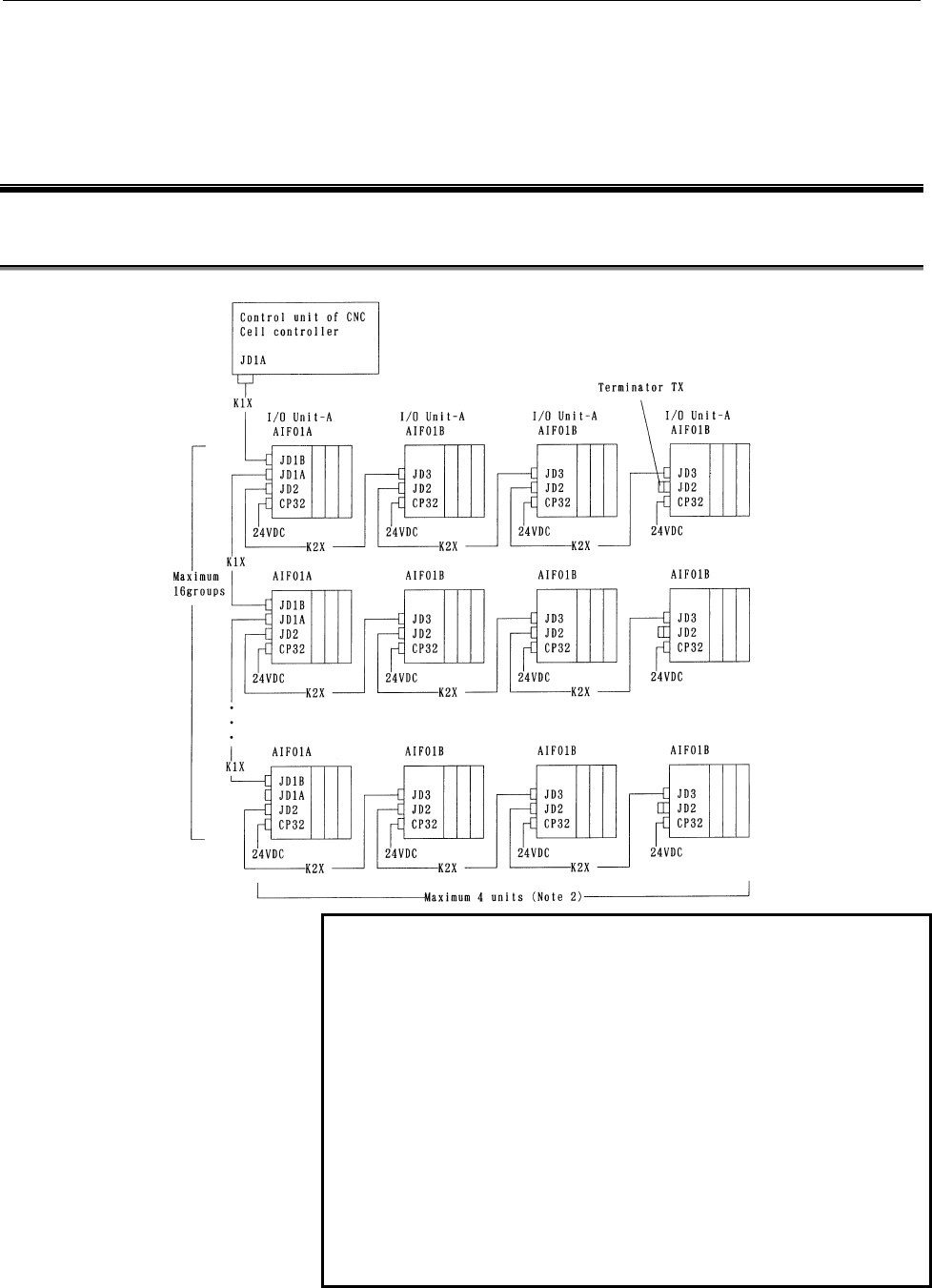 4. CONNECTION
CONNECTIONS

B-61813E/03
4.1
GENERAL CONNECTION DIAGRAM
NOTE
1
Number of I/O Units and connecting method are
restricted depending on the allocation of the I/O
points. Refer to the section 1.2,"Allocation of I/O
points."
2
The number of I/O units per group is limited to 2 when
the master equipment is the CNC.
3
Cable K1X can be an optical fiber cable by using the
optical I/O link adapter.
See chapter 10.
4
Terminator TX is required for connector JD2 of the
AIF01B that is the last unit to be connected in the
group. The terminator is not required when the
AIF01B is not used.