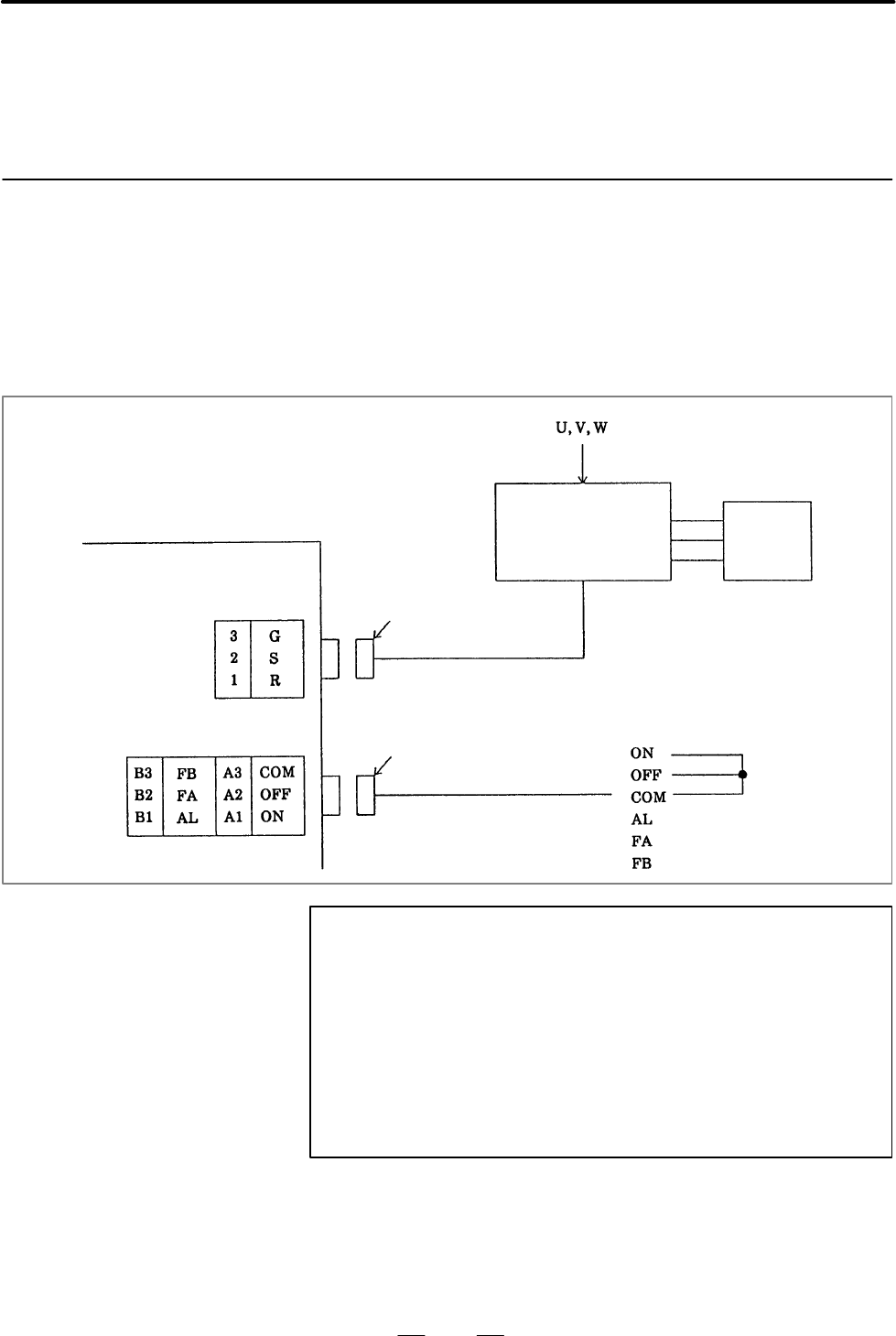 B–62073E/04
5.
POWER SUPPLY UNIT AND INPUT
UNIT CONNECTION
100
(5)CP6
The connector for the +24 VDC power output for the machine
interface I/O (connection unit, operator's panel connection unit, etc.).
The DC output supplied from CP6 is up to 3 A.
The power supply unit of the Series 15–B has the power on/off control
function.
However, when an external input unit is used, the power–on and
power–off buttons may not be connected to the power supply unit. In this
case, the following connection is recommended. The signals ON, OFF,
and COM are wired together. This means that the power supply unit
operates while its AC input power is supplied to CP1.
(1)For other than multiaxis machines
CP1 (Input of 200 to 240 VAC)
AMP (Japan)
1–178128–3
External input unit
200 to 240 VAC
Power–on
and
power–off
buttons
AMP (Japan)
2–178129–6
CP4 (Power control)
NOTE
As shown in the above figure, when external input unit
A14B–0076–B001 is used, the number of AC output
connectors for which power on/off is controlled increases
but the capacity of the AC input fuse in the input unit and that
in the power supply unit is the same (10 A for power supply
B1). This input unit therefore cannot be used in order to
increase the capacity of the AC output for which power
on/off is controlled.
5.2.2
When an Input Unit is
Used