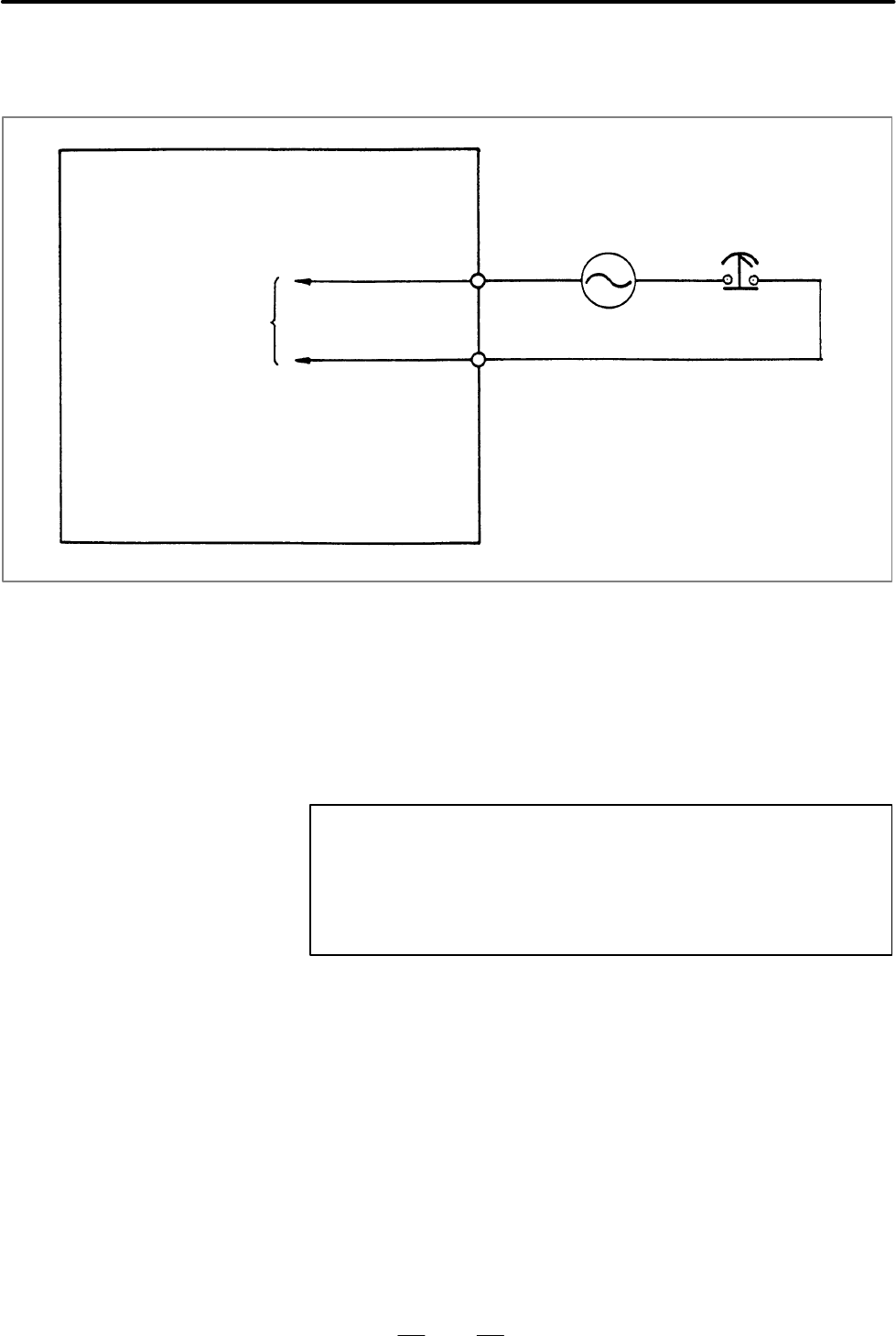 B–62073E/04
5.
POWER SUPPLY UNIT AND INPUT
UNIT CONNECTION
108
Connect to the 100–VAC (MCC) terminals of the servo amplifier,
as shown below:
Standalone cabinet
EMGIN1
EMGIN2
To MCC terminals of
the servo amplifier in
the standalone cabinet
Prepare an external 100–VAC power
source, and connect in series with the
emergency stop contactor.
Not used.
(d)EXR and EXS (Note)
These terminals are for ON/OFF–controlled, single–phase
200/220 VAC output. Connect this output to an electromagnetic
contactor such that the servo amplifier power source, installed
outside the cabinet, can be turned on and off together with the NC
power. The current must not exceed 0.3 mA.
NOTE
These terminals are used to connect the additional cabinet
when use of the timing control cable (A02B–0163–J101) is
specified. In this case, two cables may be connected to one
terminal.
(4)Connector CP4
When the cabinet is equipped with a built–in tape reader, this terminal
is connected to the tape reader at the factory. When the tape reader is
installed outside the cabinet, this terminal is used for power input.