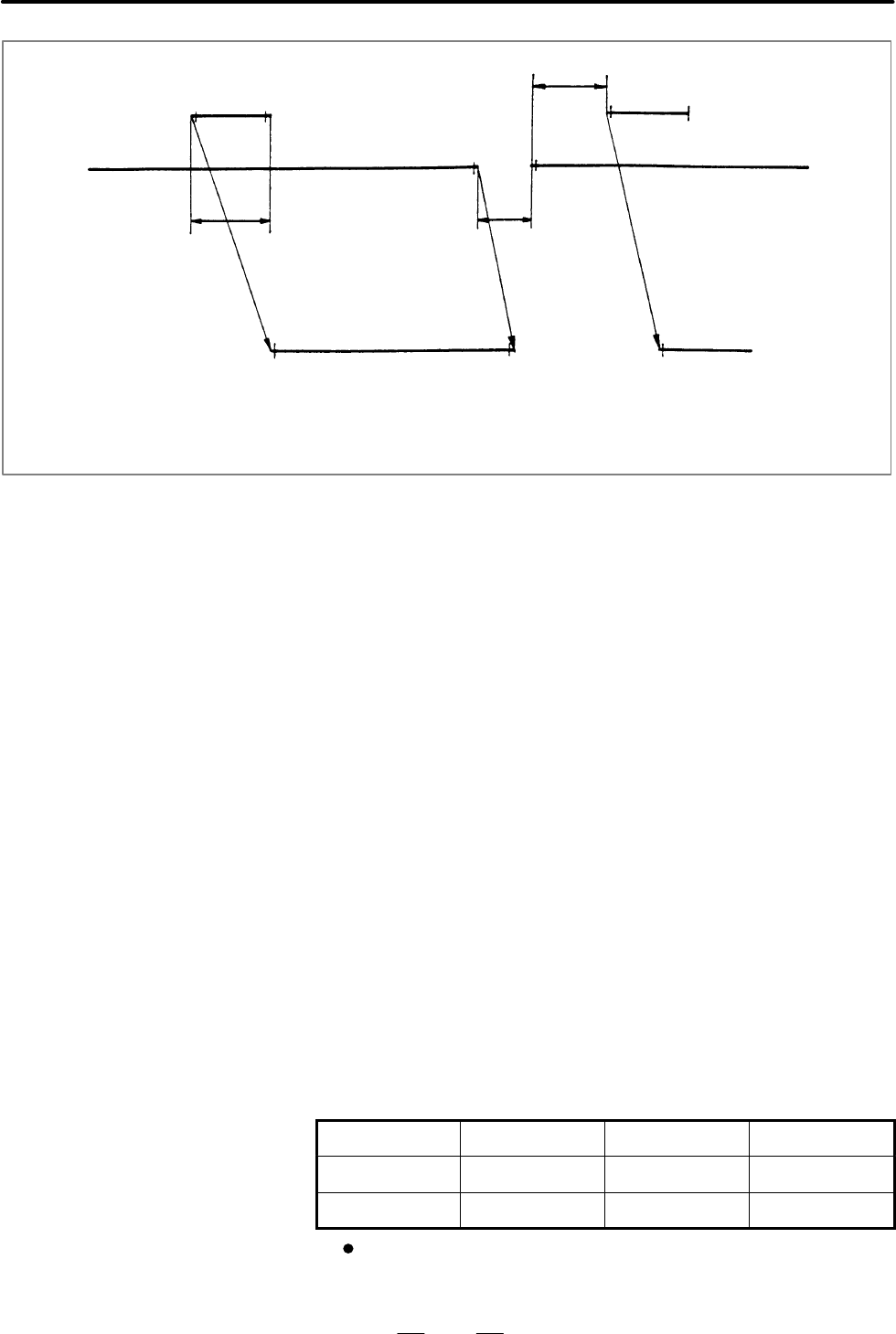 B–62073E/04
5.
POWER SUPPLY UNIT AND INPUT
UNIT CONNECTION
112
EON–COM
EOF–COM
Tofon
(Power ON)
(Power OFF)
The time chart of external power supply ON/OFF signal
The contacts used for turning on and off the external power must
conform to the following specifications:
Withstand voltage:
50 VDC or higher (between contacts)
Withstand current:
100 mA or higher
(with minimum load of 2 mA or lower)
Not used.
(f) 200R1, 200S1, and COM2
These terminals are for input unit internal connections.
(2)Terminal unit TB3 (Faston terminal)
This is the door interlock terminal used for standalone cabinet B. The
terminal is used when use of the door interlock (A02B–0116–J001) is
specified.
(3)PCB1 (A17B–1600–0580)
(a)
Connector CPD1 (AMP housing: 1–178128–3, contact:
1–175218–5)
This terminal is used to supply single–phase 200/220 VAC to the
main and additional lockers. These connections are made at the
factory.
(b)Connecter CPD2A
(A1 to A3:
AMP Housing 2–178128–3, Contact 1–175218–2)
(B1 to B3:
AMP Housing 2–178128–3, Contact 1–175218–2)
ON, OFF, COM (A1 to A3)
These terminals are connected at the factory.