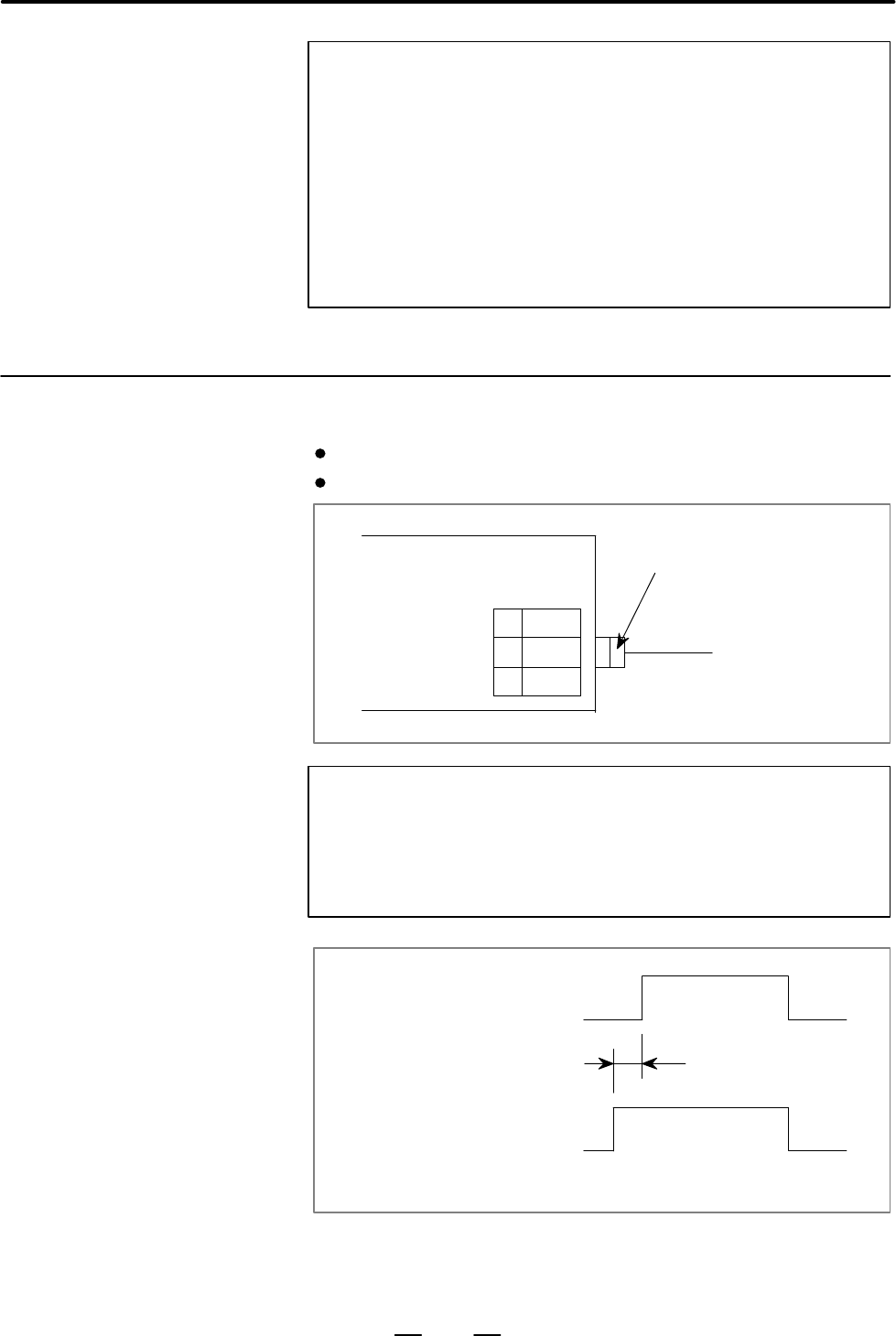 B–62073E/04
6. CONNECTION OF I/O UNITS TO
MACHINE INTERFACE
135
NOTE
1
Number of I/O Units and connecting method are restricted
depending on the allocation of the I/O points.
See 6.2 "Connection of FANUC I/O Link" and 6.3.11
"Number of I/O points for the I/O Unit–MODEL A".
2
Cable K1X can be an optical fiber cable by using the optical
I/O link adapter.
3
Terminate connector JD2 of the last interface module
(AIF01B) of the group by using a terminator. See 6.3.7, (3).
Connect the following power source to the connector CP32 of the
interface module (AIF01A or AIF01B).
Current : Determine from Table 6.3.6.
AIF01A / AIF01B
CP32
1
2
3
+24 V
FCI Japan tripolar
connector (Brown)
NOTE
Turn ON the power for the I/O unit just before or when the
power for the CNC is turned ON. When the CNC power is
turned OFF, make sure to turn the power to the I/O unit OFF
as well.
Power for the master
device
Power for the I/O unit
ON
OFF
ON
OFF
t : more than –500 ms (Turn ON of the power for I/O unit can be late 500 ms or less.)
t
6.3.5
Connecting Input
Power Source