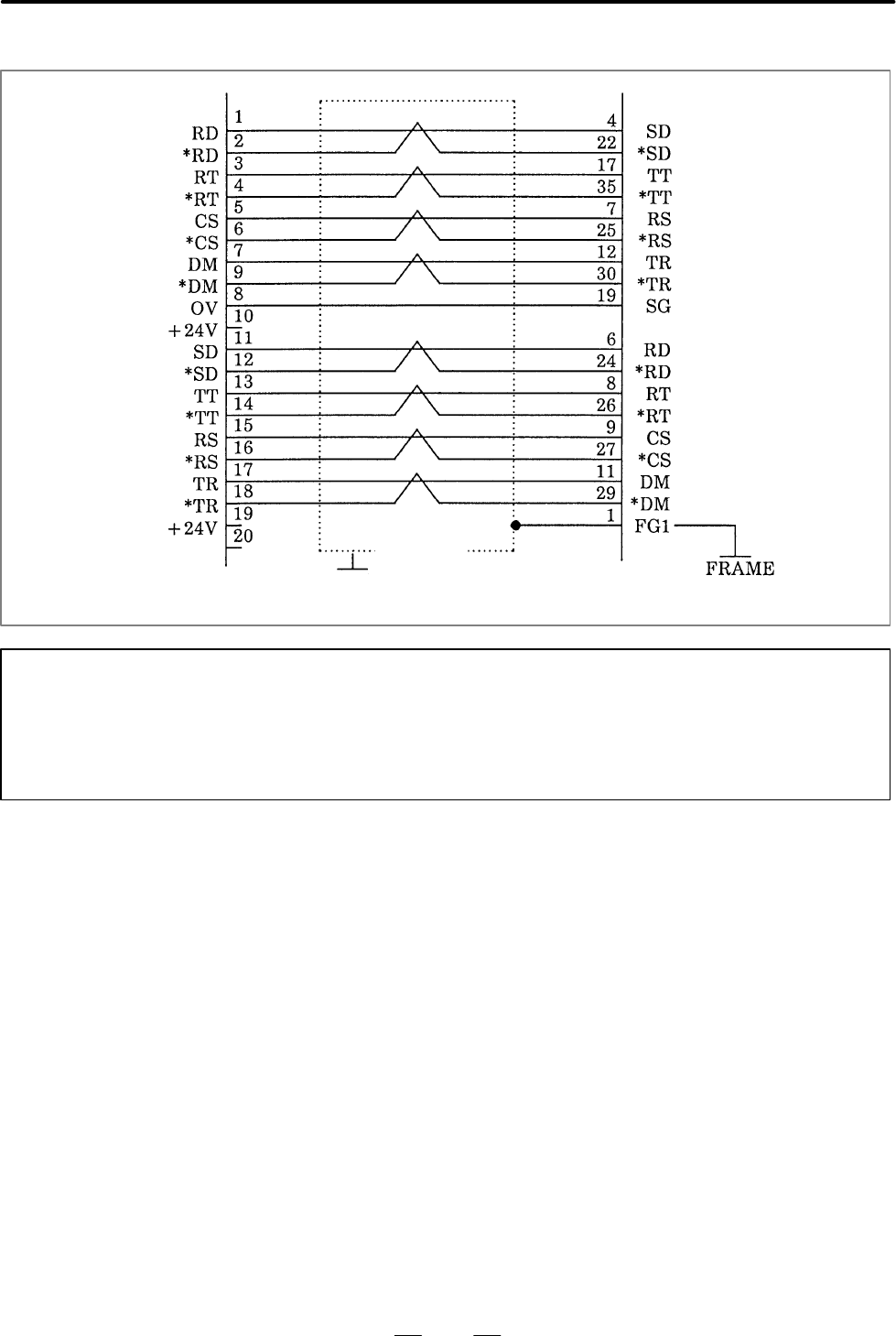 B–62073E/04
7. CONNECTION TO CNC PERIPHERALS
243
(2)Actual example of RS–422 signal wiring
Shield
Ground plate
(Note 2)
NOTE
1
Be sure to use twisted pair cable.
2
Note that the pin position of the *DM signal on the CNC side is positioned irregularly relative
to the other signals. This is to reduce the risk of damage to the circuit when this connector is
erroneously connected to the connector on the other side.