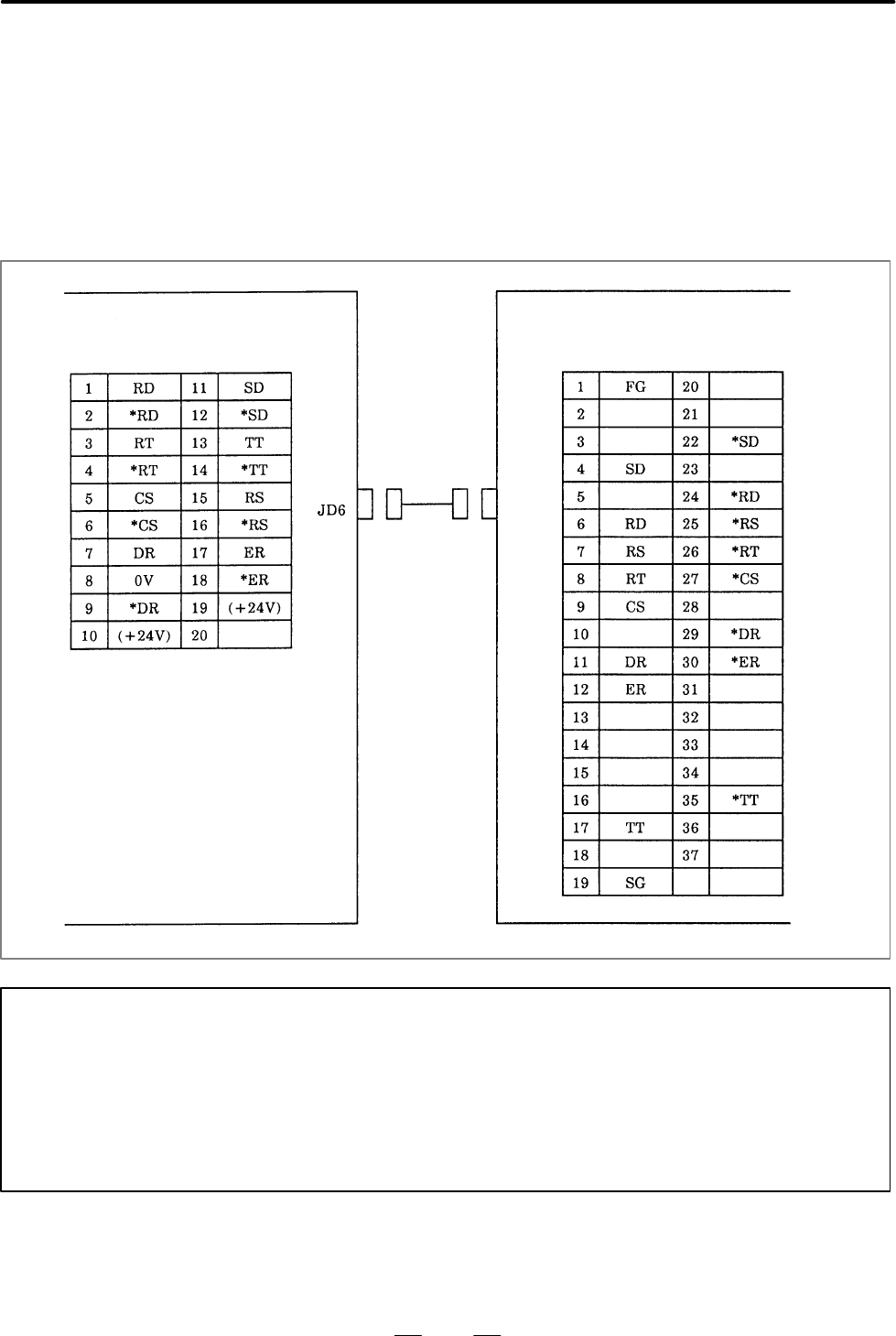 B–62073E/04
7. CONNECTION TO CNC PERIPHERALS
277
Control unit
MMC–II MAIN CPU
JD6: PCR20
External device (RS–422)
NOTE
1
In the above diagram, the interface for the external device is an example. The cable to be
actually used shall be designed according to the interface for external device.
2
Do not connect anything to the (+24 V) terminal.
3
For the MMC–
II
CPU (A02B–0120–J202), which requires three RS–232C channels, JD6 is
used as an RS–232C port. Therefore, it cannot be used as an RS–422 interface.
4
The MMC–
II
board cannot be used on the 15TED/15TEE/15TEF/15MEK/15MEL.
7.13
CONNECTION WITH
AN EXTERNAL
DEVICE USING THE
RS–422 INTERFACE
FOR SERIES 15–B