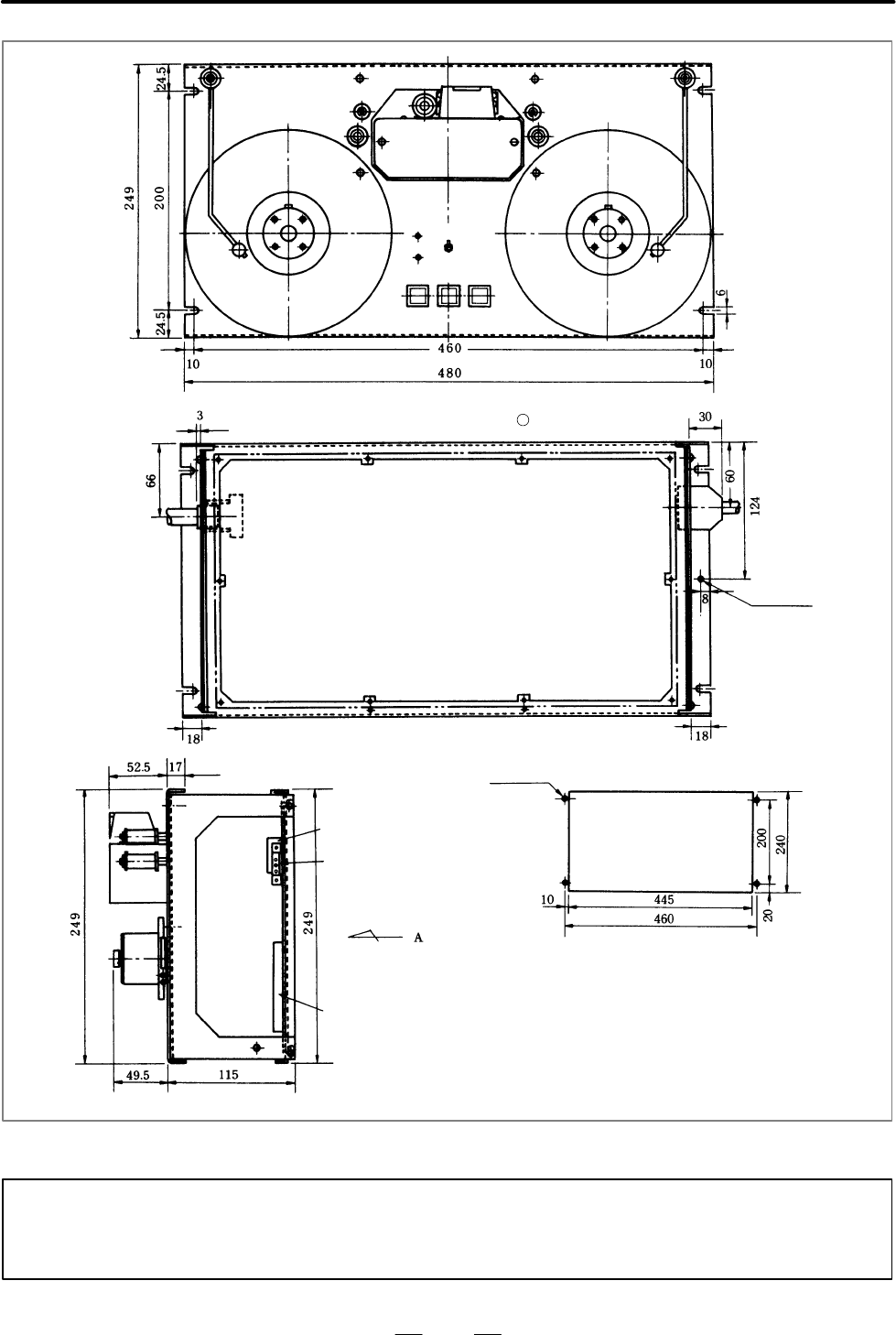 B–62073E/04
B. EXTERNAL DIMENSIONS
APPENDIX
297
REEL ON
AUTO
ALARM
REEL OFF
RELEASE
View from arrow
A
Stud
(Panel installation hole
layout diagram)
Coating Color:
Metallic silver
Parallel interface
connector
Power connector
RS–232–C
interface connector
Fig. 12 External view of tape reader with reels
NOTE
Install the tape reader, from the rear side of panel with holes and secure with screws and nuts.
If this is not convenient, attach a M5 stud in
f
5.3 hole and secure with a nut.