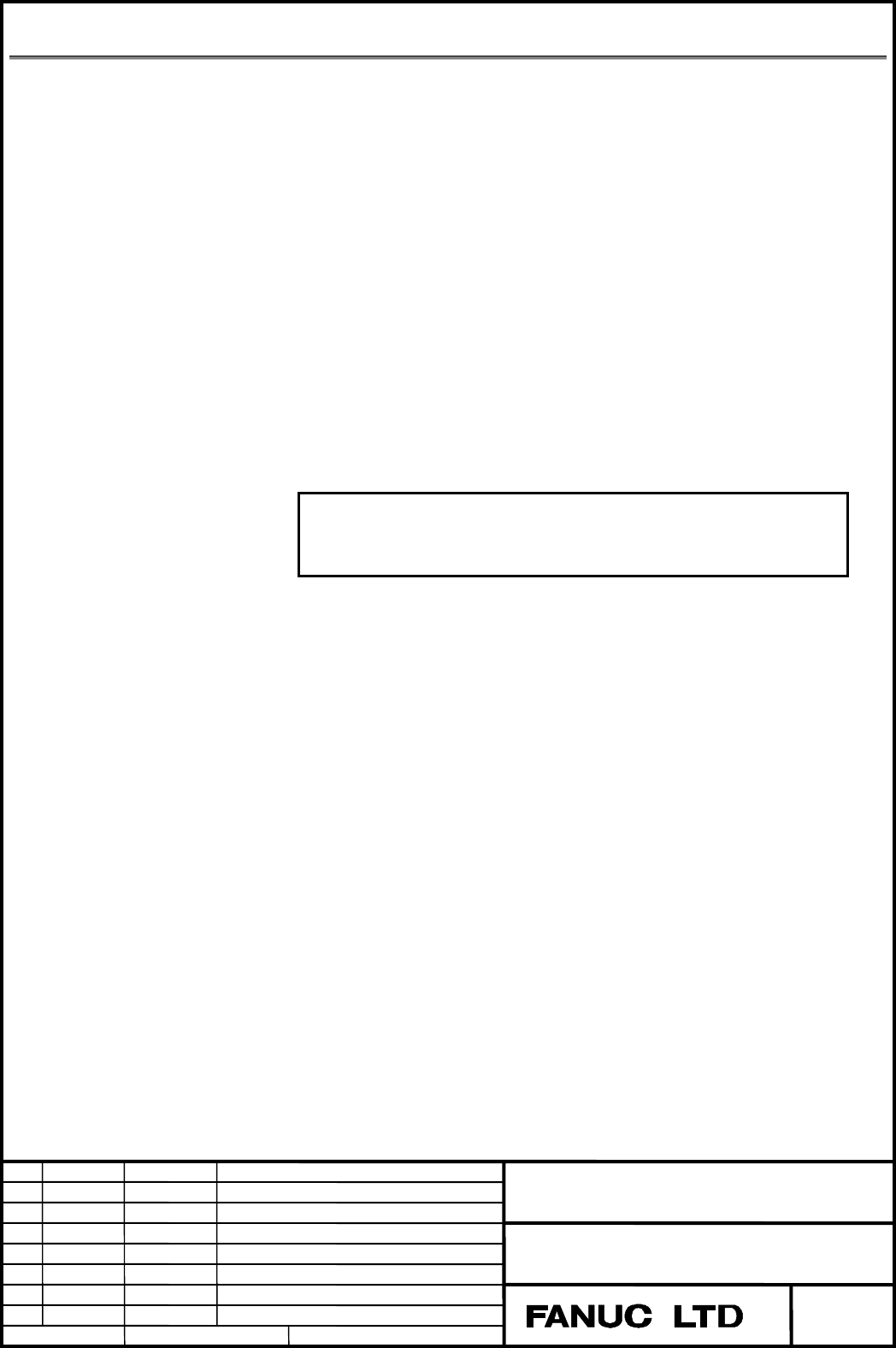 2003/09/05
Edit
EditEdit
Edit
2
9
Data
DataData
nature
Si
nature
Si
nature
Descri
tion
Descri
tion
Descri
tion
FANUC Series 16
i

/18

i/21i

-MB
Parameter check sum function Specifications
-79242EN
Drawing No.
Title
Page
Parameter check sum function
1 General
This function calculates and keeps the standard check sum of CNC
parameters.
And it also calculates a check sum at CNC power-on, and check
whether it equals to the standard check sum or not.
2 Details
When parameter CKS (No. 13730 # 0) is changed from "0" to "1", the
standard check sum is calculated.
And if the check sum calculated at power-on dose not equal to the
standard check sum, PS5340 alarm occurs.
Push <RESET>+<CAN> keys to cancel PS5340.
By this operation PS5340 is canceled. However if parameters are not
corrected, PS5340 alarm will occur again at the next check sum
comparison at power-on.
NOTE
In case that parameter CSR (No. 13730 # 7) is set to
"1", PS5340 can be canceled by only <RESET> key.