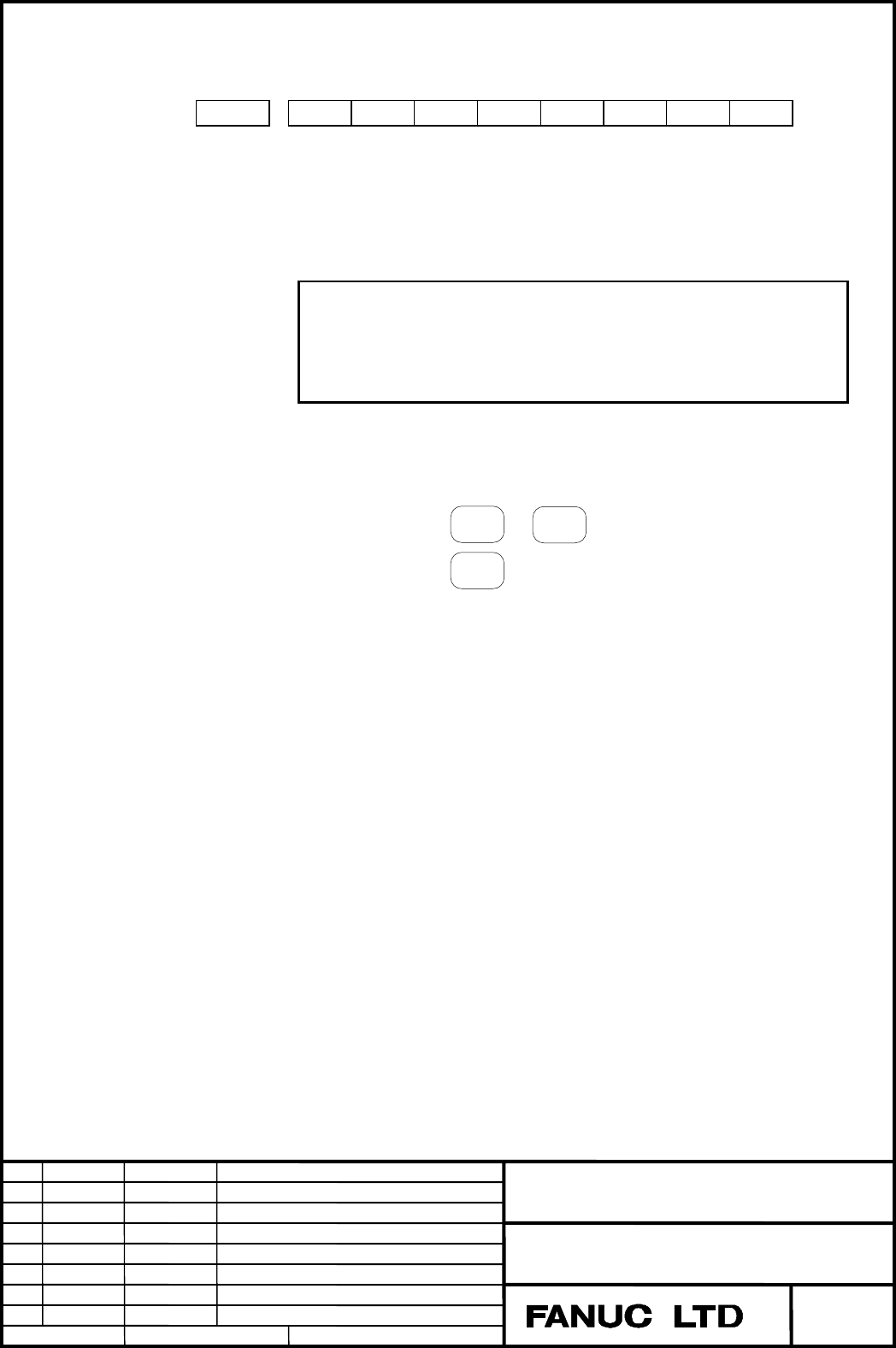 2003/09/05
Edit
EditEdit
Edit
7
9
Data
DataData
nature
Si
nature
Si
nature
Descri
tion
Descri
tion
Descri
tion
FANUC Series 16
i

/18

i/21i

-MB
Parameter check sum function Specifications
-79242EN
Drawing No.
Title
Page
3 Parameter
CKS
At power-on, checking of the parameter check sum is
NOTE
When parameter CKS (No. 13730 # 0) is changed
from "0" to "1", the standard check sum is calculated.
Please cancel all alarms before setting CKS from "0"
to "1", or calculation may not be correct.
CSR
PS5340 (parameter check sum error) is
RESET
RESET
CAN