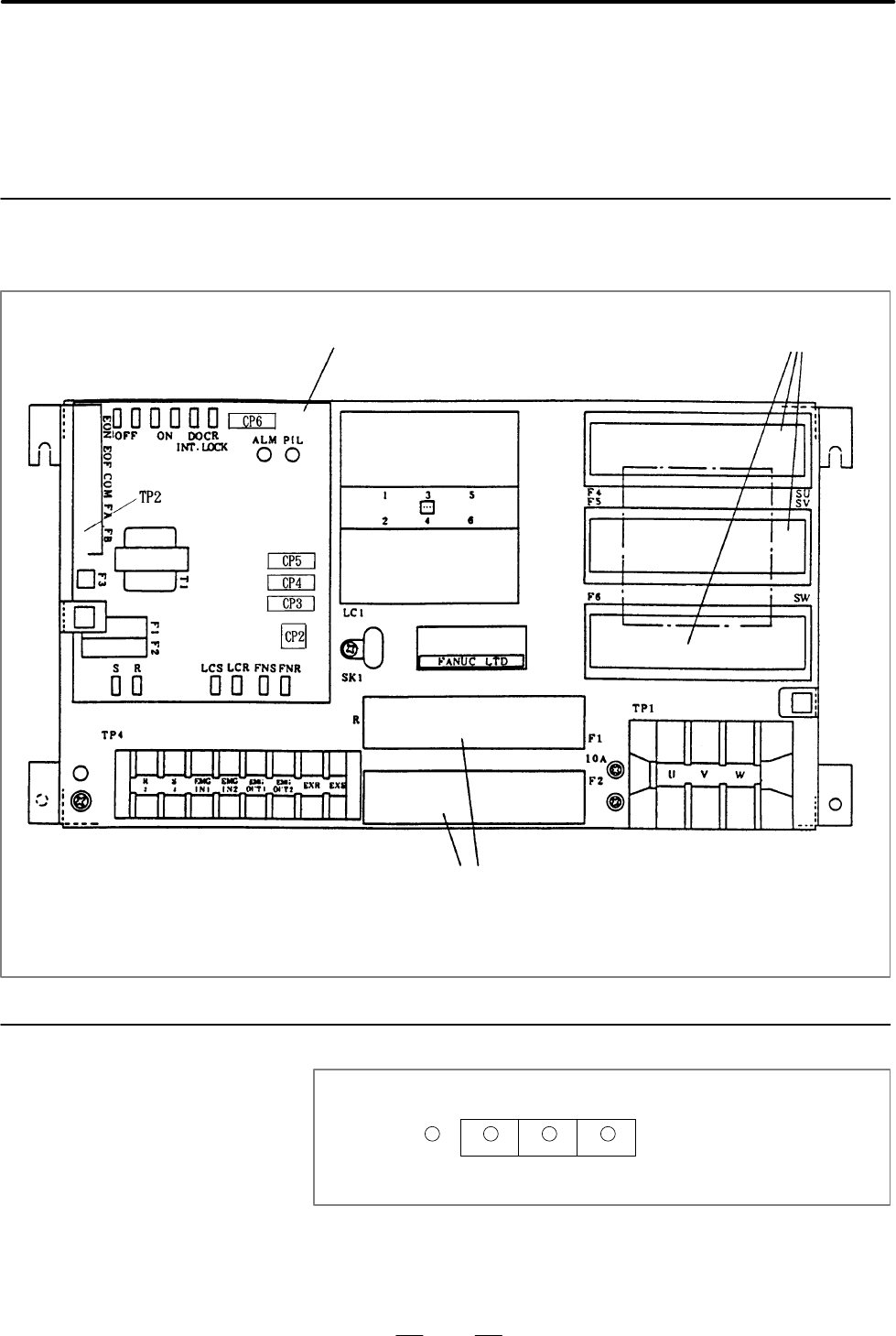 B–62073E/04
5. POWER SUPPLY UNIT AND INPUT
UNIT CONNECTION
105
Input PCB
Input fuse for servo amp.
Input fuse for control unit
Input Unit
(A14B–0076–B004, B005, B008)
(1)Terminal Unit TP1
GND
UVW
These terminals are for AC power input. The cabinet must be
equipped with a breaker or fuse to protect the wiring against
over–currents. Provide a ground of class 3 or higher.
5.3
CONNECTION OF
INPUT UNIT FOR
STANDALONE
CABINET A
5.3.1
Input Unit Layout
5.3.2
Connection to
Input Units
(A14B–0076–B004,
–B005, and –B008)