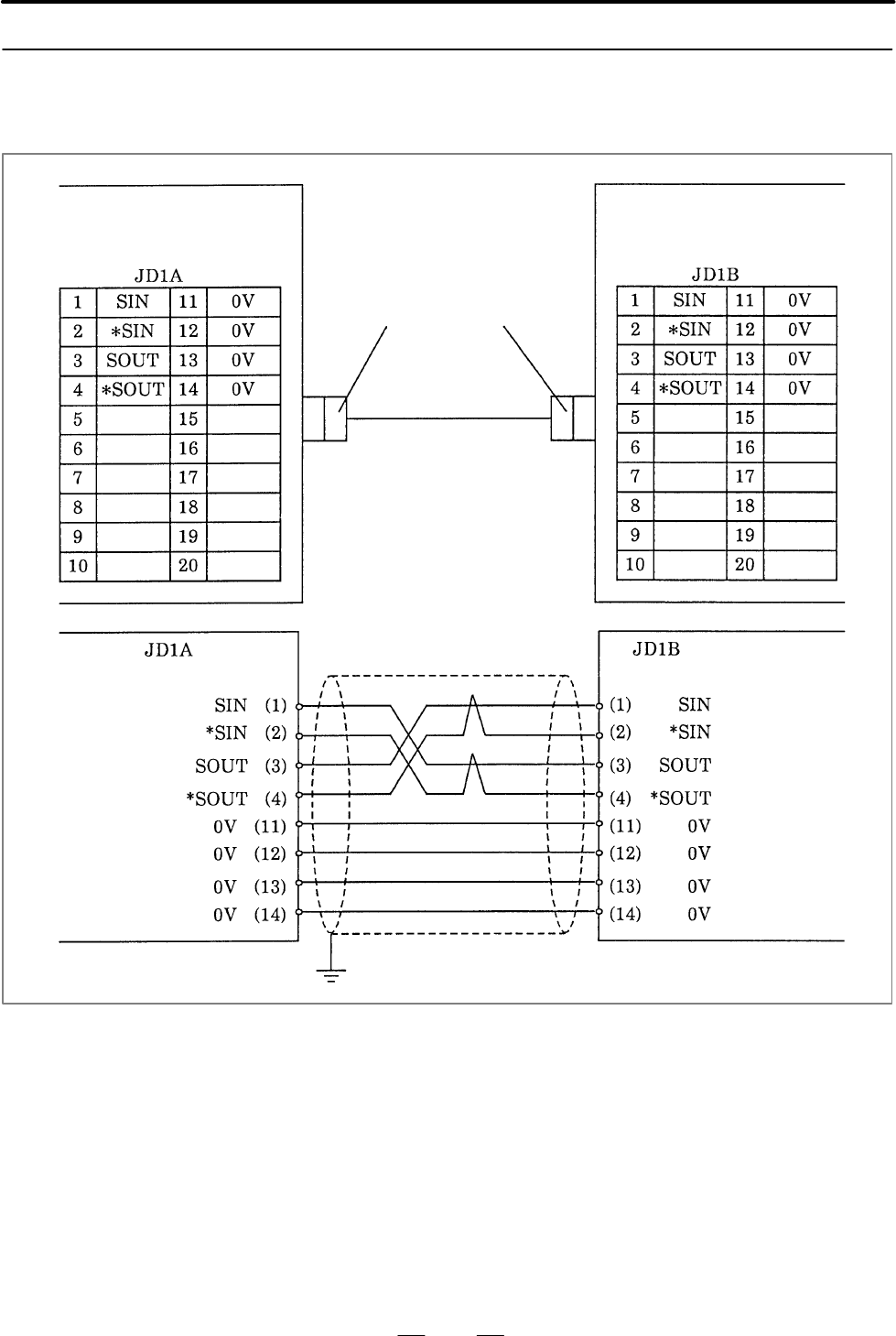 B–62073E/04
6.
CONNECTION OF I/O UNITS TO
MACHINE INTERFACE
138
Details of the cables K1X, K2X and the terminator shown in the general
connection diagram are as follows.
(1)Cable K1X
CNC or AIF01A
Connector HONDA TSUSIN
PCR–E20FS
AIF01A
(a) Use twisted pair wires for signal SIN and *SIN, and signals SOUT
and *SOUT.
(b)Recommended cable material:
A66L–0001–0284#10P (twisted pair/shielded)
(c)
Shielding wires should be connected with the grounding plate of
the cabinet at the JD1A side using a cable clamp.
(d)Maximum cable length: 10 m
(e)
Do not make any wire connections to the connector spare pins.
(f) Use an optical I/O link adapter and an optical fiber cable, [in the
following cases]:
6.3.7
Connecting Signal
Cables