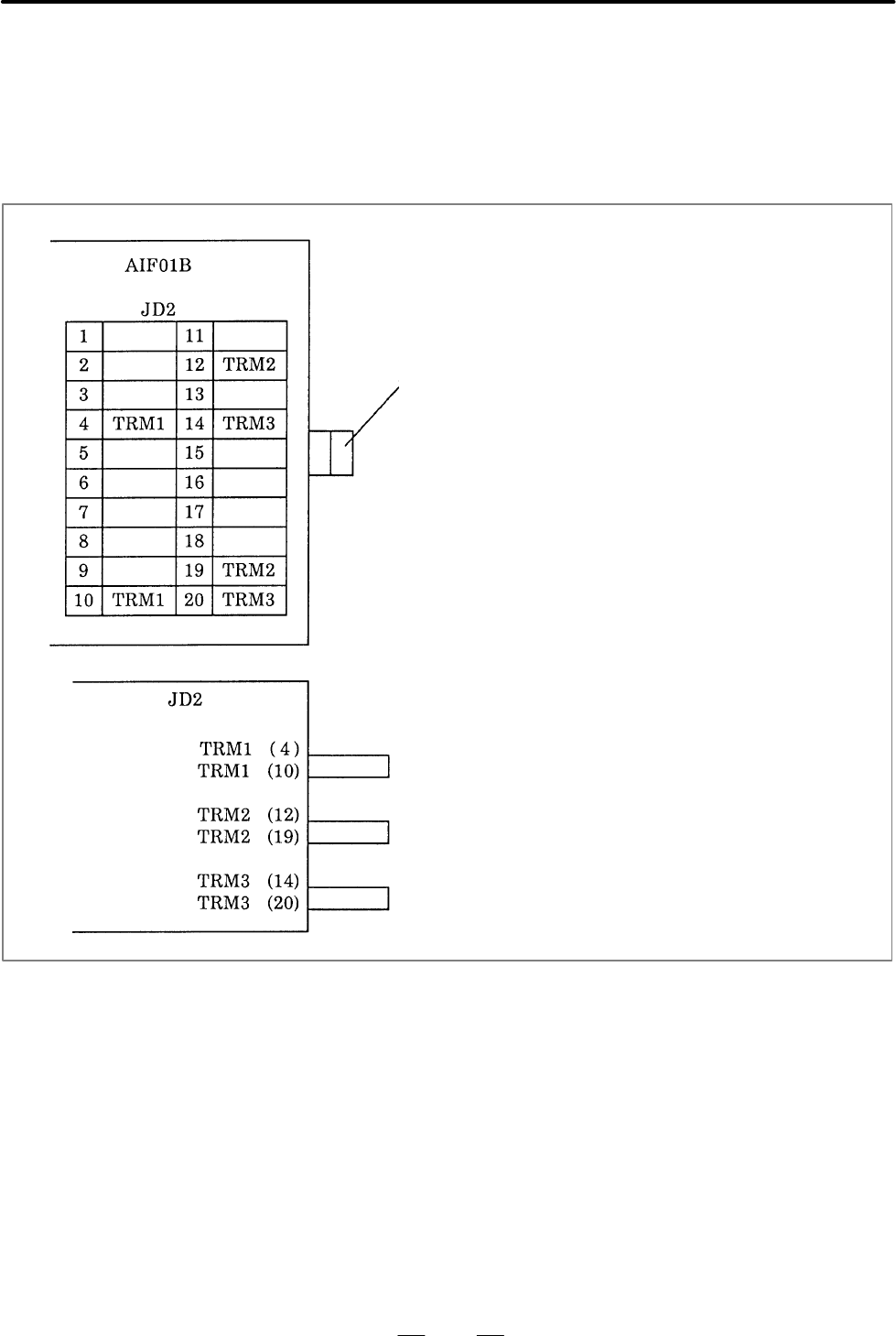 B–62073E/04
6.
CONNECTION OF I/O UNITS TO
MACHINE INTERFACE
140
(c) Do not connect the pins No. 10, No. 19 and No. 20, as they are used
internally.
(d)Recommended cable material:
A66L–0001–0284#10P (twisted pair/shielded)
(e)
Maximum cable length: 2 m
(3)Terminator TX
Connector HONDA TSUSIN
PCR–E20FS
(a)
Terminate the connector JD2 of the last AIF01B in a
single group with the terminator.
(b)
Short–circuit the TRM1 signals as shown. Repeat the
shorting procedure for signals TRM2 and TRM3.