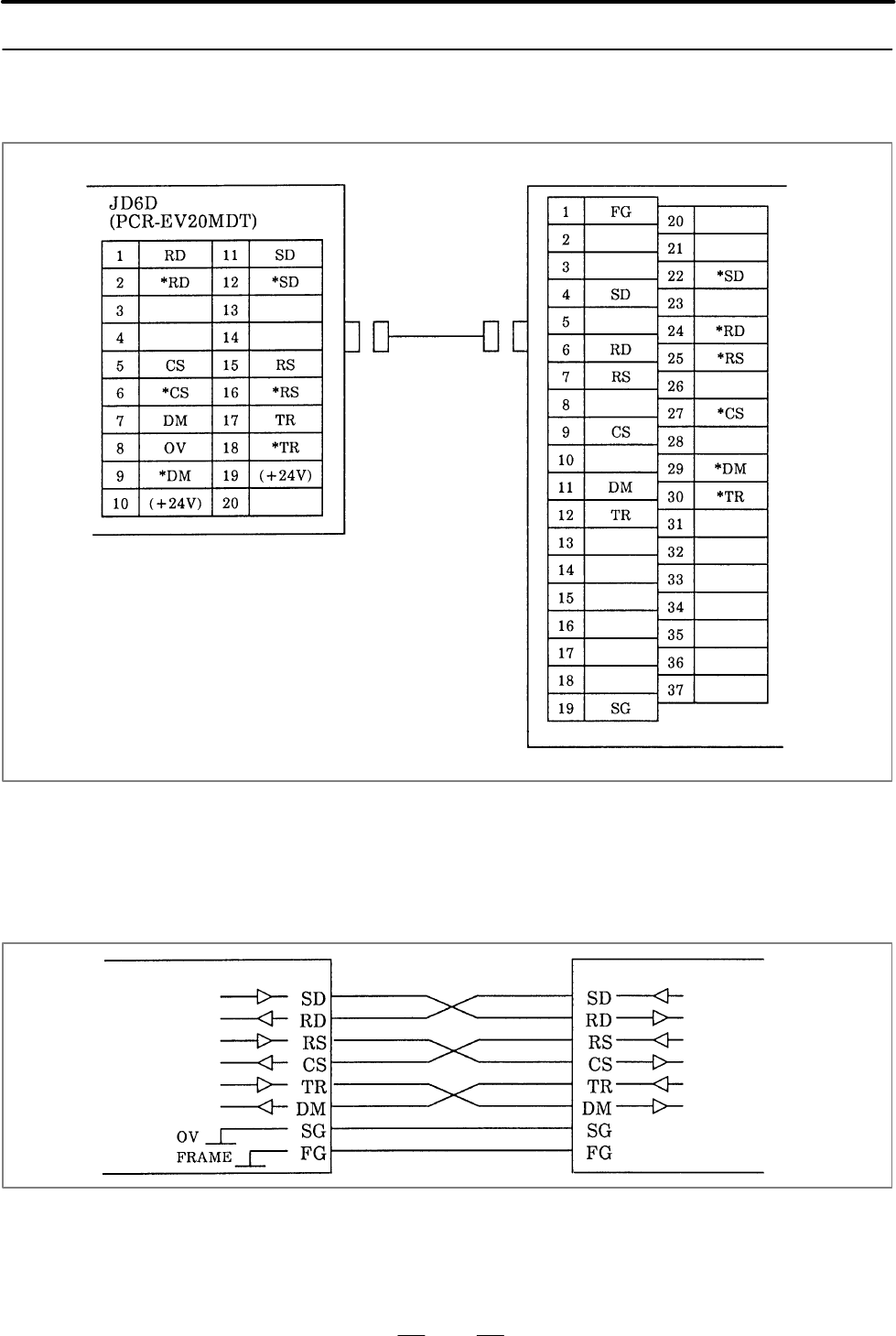 B–62073E/04
7. CONNECTION TO CNC PERIPHERALS
236
CNC subboard
Host computer (example)
+24 V is not used.
(1)Conceptual diagram for signal connection
The following is a conceptual diagram showing the connection of the
signals between the CNC and host.
Actually, each signal other than FG and SG requires two lines because
the signals are transmitted in differential signal transmission in the
RS–422 standard.
Output
Input
7.2.8
RS–422 Serial Port