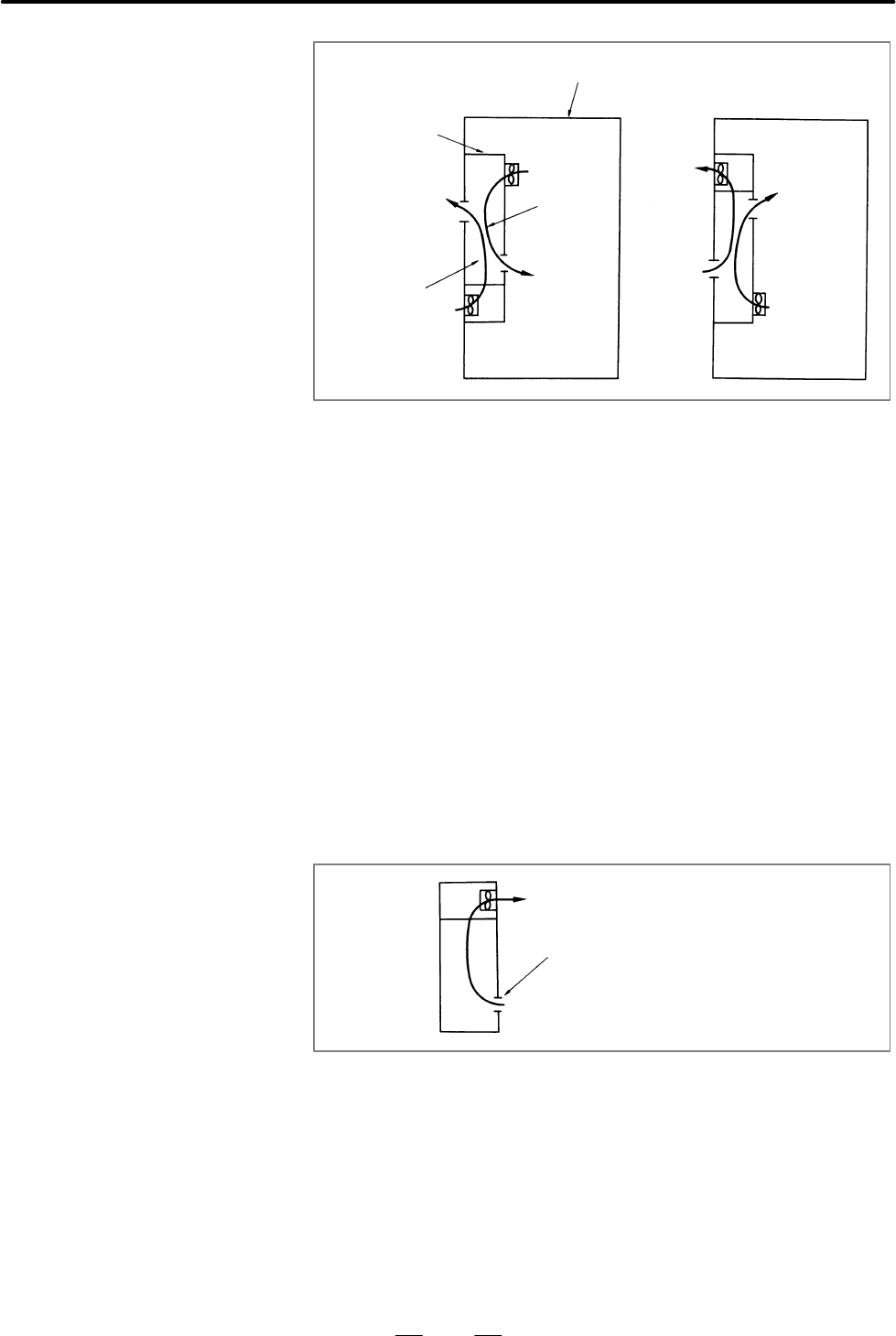 B–62073E/04
3. INSTALLATION
17
Cabinet
Cooling fin
Outside air
flow
Inside air
flow
Fig. 3.5.1 (b) Internal view of cooling fin
The cooling fin can be installed in two ways, as shown in Fig. 3.5.1 (b).
The following lists the general precautions to be observed when using the
cooling fins :
1) The fans are not included with the cooling fin. They should be
provided by the machine tool builder.
2)
Bring in the outside air from the bottom and exhaust the hot air from
the top.
3)
The inside air may flow from top to bottom or bottom to top. However,
generally decide the direction as follows :
a)
Bring in the air near high heat loss components.
b) Exhaust the air toward the most important components to be
cooled.
4)
For the cooling fin to display the specified cooling capacity, the air
inside the cooling fins must flow at a velocity of 2.5 m/sec or greater.
(velocity of air flow measurement)
Set the slit to the intake side and
measure the velocity at the slit.
5)
Generally, install the cooling fins to the door. But be sure that the door
does not bend when installing the cooling fin. The cooling fins are
equipped with packing.