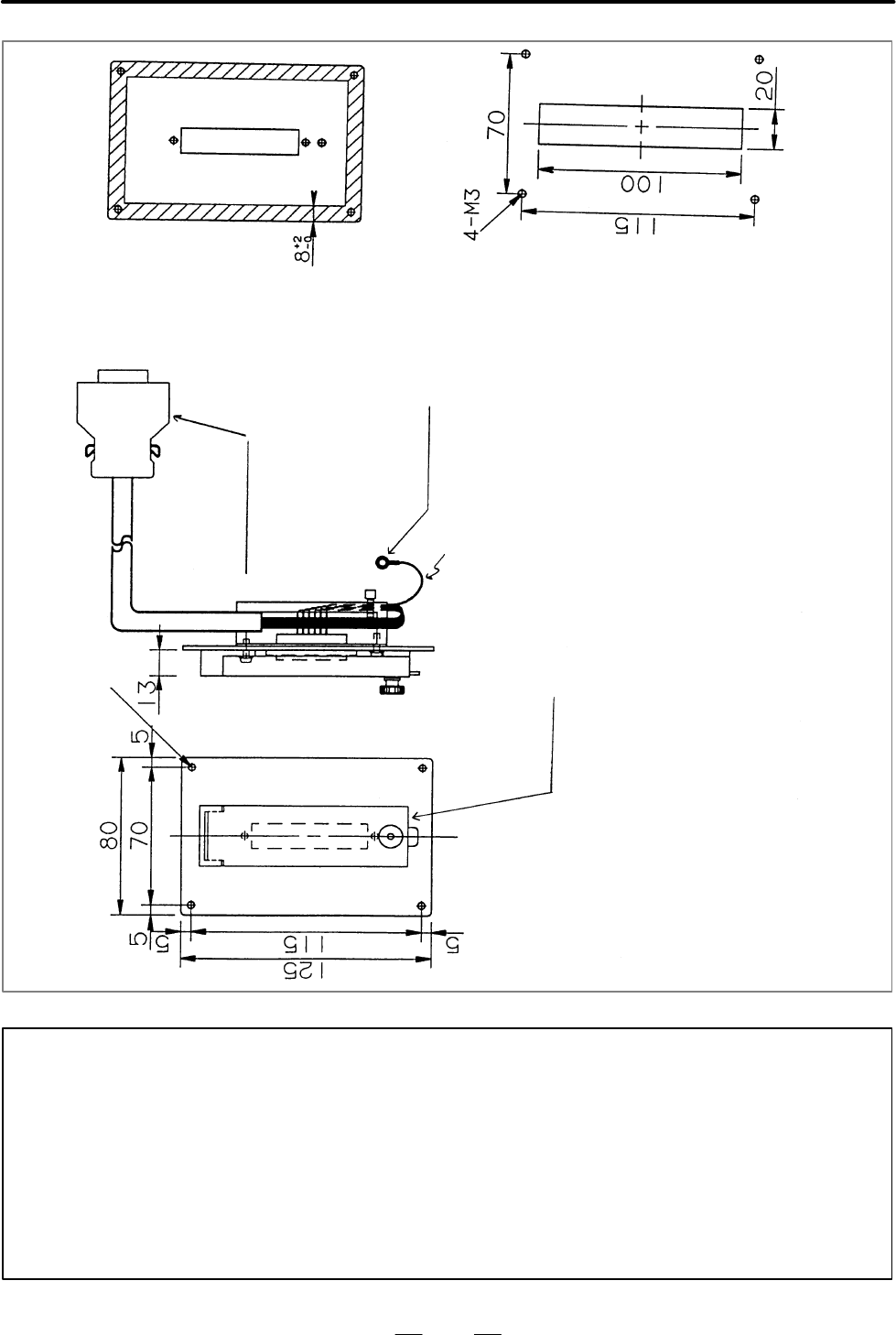 APPENDIX
B–62073E/04
B. EXTERNAL DIMENSIONS
360
External dimensions of wide type
Japan Aviation Electronic
DBM-25S
Length: 200 mm
For crimp terminal
M4 for frame grounding
Honda Tsushin
f
4- 3.6
Paint masking area on punch panel side
Panel cutout
Fig. 7 (b) External dimensions of punch panel (CE marking compliant)
NOTE
1
The touch panel has been designed so that its cover can be locked with screws to ensure dust–
and water–proofing.
2
To comply with EMC directives and safety standards, the locker attached to the touch panel
must be electrically connected. So, the edge of the touch panel PCB has been masked with
a paint band to make it electrically conductive.
3
When the touch panel is used as a CE marking compliant product, mask the touch panel on the
locker side to make it electrically conductive. Use conductive packing when attach the touch panel.
4
A ground terminal is required near the punch panel for connecting with the frame ground.