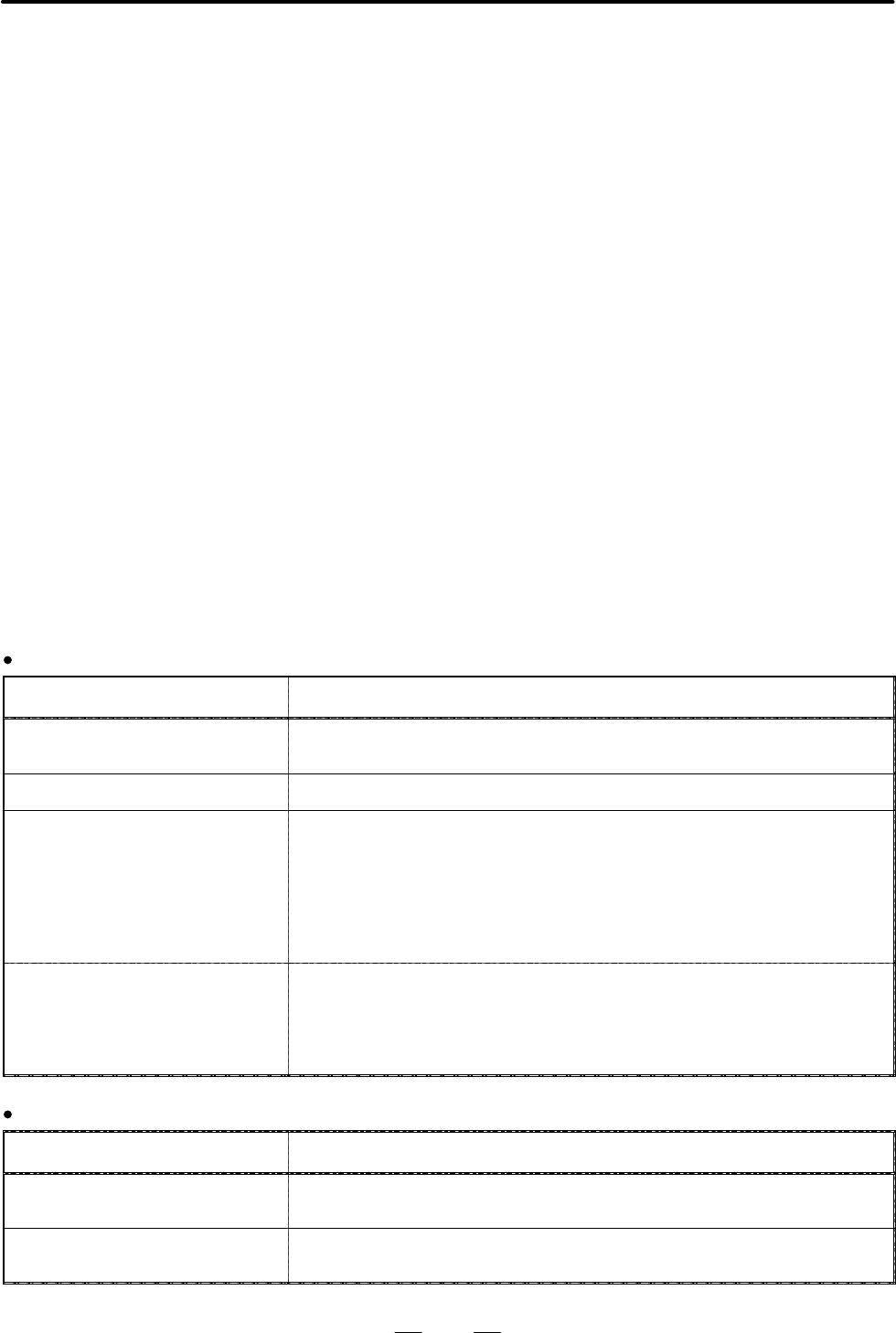 APPENDIX
B–62073E/04
C.
20-PIN INTERFACE CONNECTORS
AND CABLES
366
(3)Required tools for Connection of cable connector
(a)
Separate–wire press–mount type
Connector: PCR–E20FA (Honda Tsushin)
28–AWG wires are assembled at a time. Generally, it is much more
cost effective to assemble a cable this way than by using solder or
press–mount type connectors. Inquire the each connector maker about
the connection tools.
(b)Solder type
Connector:
PCR–E20FS (Honda Tsushin) or
FI40–2015S (Hirose)
Wires of 20 AWG or smaller can be soldered to the Honda Tsushin
connector. However, soldering many of these wires together lowers
work efficiency because the pitch of the soldering portion of the
connector is too small to support it.
To increase work efficiency Hirose has developed a new connector.
By thinning out the number of pins, its soldering portion has a pitch
equal to that of the conventional Honda MF connectors. The
FI40–2015S can be used for interfacing pulse coders and manual pulse
generators which require wires up to as 20 AWG thick for connection
with a +5 V power source.
The following table describes the details of soldered connectors and
cases.
Table C (a) Details of soldered connectors and cases.
Connector
Connector model (manufacturer)
Description
PCR–E20FS (HONDA Tsushin)
Soldered connector for general–purpose applications compatible with small–lot
cable assemblies and cable assemblies at the site.
FI4–20S (HIROSE Electric)
HONDA Tsushin PCR–E20FS or equivalent product
FI40B–20S (HIROSE Electric)
(previously FI40A–20S)
This connector has the same number of pins as the FI40–20S, and has a wider row
alignment at its soldering section for facilitating soldering which makes it more
suitable for soldering thick electrical leads. This connector features higher terminal
strength over the FI40A–20S (suitable for soldering electrical leads up to #20AWG
thick) and is suitable for electrical leads up to #17AWG thick. Note, however, that
when thick electrical leads such as #17AWG are used, we recommend using higher
strength case such as the FI–20–CV6.
FI40B–2015S (HIROSE Electric)
(previously FI40A–2015S)
This connector utilizes the space obtained by skipping some of the pins to produce
a wider pitch at the soldering section. The FI40B–2015S is an improved version of
the F140–2015S, and features higher terminal strength. This allows electrical leads
up to #17AWG in cables having an outside diameter of up to 8.5 mm to be partially
soldered.
Case
Case model (manufacturer)
Description
FI–20–CV5 (HIROSE Electric)
This plastic case is recommended for the FI40B–20S, and is suitable for cables up
to outside diameter 9.2 mm.
FI–20–CV6 (HIROSE Electric)
This die–cast metal case has been developed for the FI40B–20S, and is suitable for
thick cables up to outside diameter 10.25 mm.