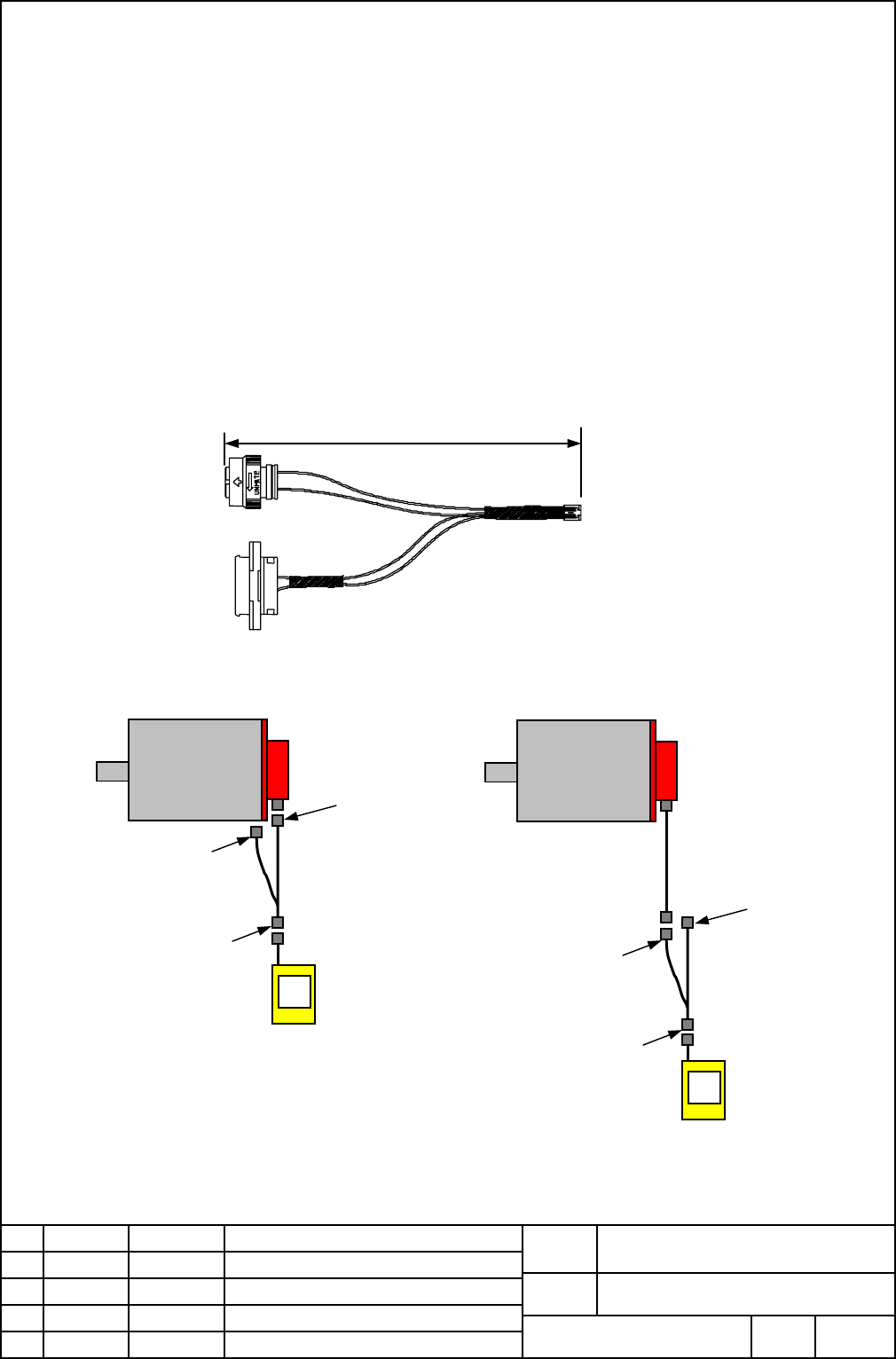 Draw.
PAGE
Backup adaptor
FAN
LTD.
A-56731E-0098
Descri
Imai
3.Outline
This backup adaptor is used for keeping the position data of
αi

/

β

i
Pulsecoder in case of
the maintenance of the feedback cable or the servo amplifier.
The position data is kept for about ten minutes with a backup capacitor within the
Pulsecoder even if the feedback cable is removed and the power isn't supplied. But,
when the power isn't supplied for a long time at the maintenance like a replacement of
the feedback cable or the servo amplifier, the Pulsecoder looses its data and reference
point return is necessary after the maintenance.
It is possible to keep the data of the Pulsecoder without time limitation by using this
backup adaptor with the lithium battery which is used in the servo amplifier. As a result,
reference point return is not required after the maintenance for a long time.
4. Specification
A06B-6114-K503
5.External form and connection diagram
5.1 External form
5.2 Connection diagram
Servo Motor
Lithium battery
06B-6093-K001
(Maker's specificat
ion: BR-AGCF2W)
Backup adaptor
06B-6114-K503
Connector1
For connecting
160mm approx.
Connector 2
For connecting
Connector 3
battery
Connector 1
Connector 2
Connector 3
Servo Motor
Connector 1
Connector 2
Connector 3
Feedback
cable
Backup adaptor
06B-6114-K503
Lithium battery
06B-6093-K001
(Maker's specification: BR-AGCF2W)