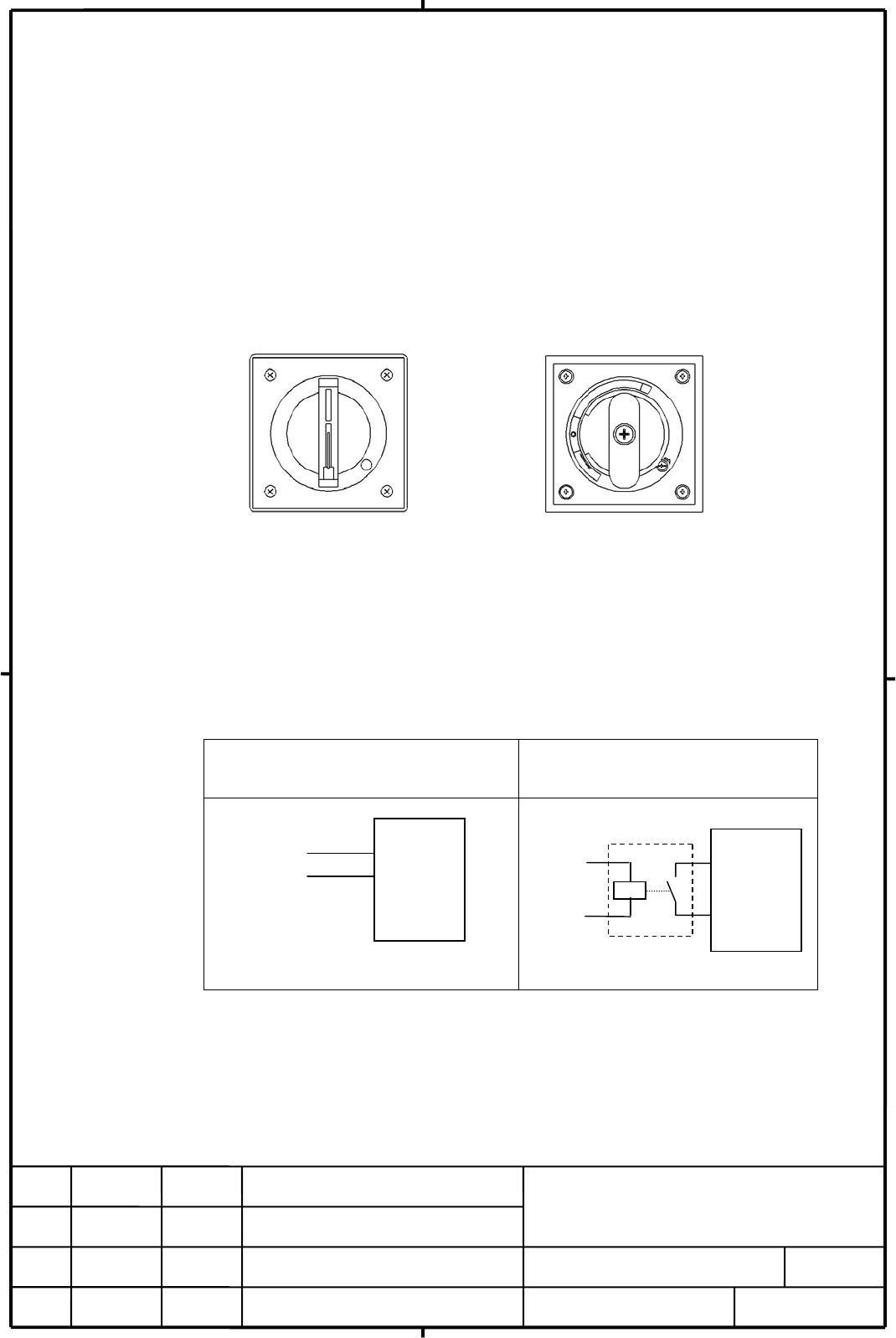 FANUC LTD
SHEET
CUST.
TITLE
002/3
01 05.04.20
Koba
ashi
ewl
About the specification change of the
main breaker for FANUC LASER C series
A-81053E-100
(5) C6000-E
:
Rated current 300A, Sensed current 100mA
・
Type : EG403C/300-100MA(made by Fuji Electric Co., Ltd.)
・
FANUC purchase spec.

; A60L-0001-0424#U300EJE2
・
Recommended solderless terminal (in case of the cable 200 mm
2
MfgCo., Ltd, R200-12 ;NICHIFU
Terminal Industries CO., Ltd .
・
Maker's recommended torque
:
45.0[N
・
m]
3-2. Changing of the Breaker Handle
V type handle is applied by the standard.
This V type handle is equipped with
the isolation function that c
annot be turned to OFF position
when the contact welding. Moreover, the protective construc
tion satisfies IP54 because it
equips it with dustproof
packing by the standard.
And, this V type handle is a structure t
hat the handle installs to the panel side.
Before(N type)
After(V type)
3-3
.
About the function of Shunt Trip
The specification of the
shunt trip which make turn off the breaker by DC24V or AC120V voltage
does not change.
However, the method of shunt trip bec

omes two kinds types, one is supplied
the voltage directly to the breaker, and the ot
her is converted the voltage to add a relay.
(The additional relay is installed in the laser oscillator. )
However, the coil of added relay
has the polarity. Therefore,

connect PF1 to plus and PF2 to
minus of terminal XT20 for external shunt trip conventionally. When it makes a mistake in the
polarity, the relay might be damaged.
C6000-E
C2000-E
C4000-E
DC24V/
C120V
Breaker
Breaker
Relay
DC24V/
C120V
PF2: -