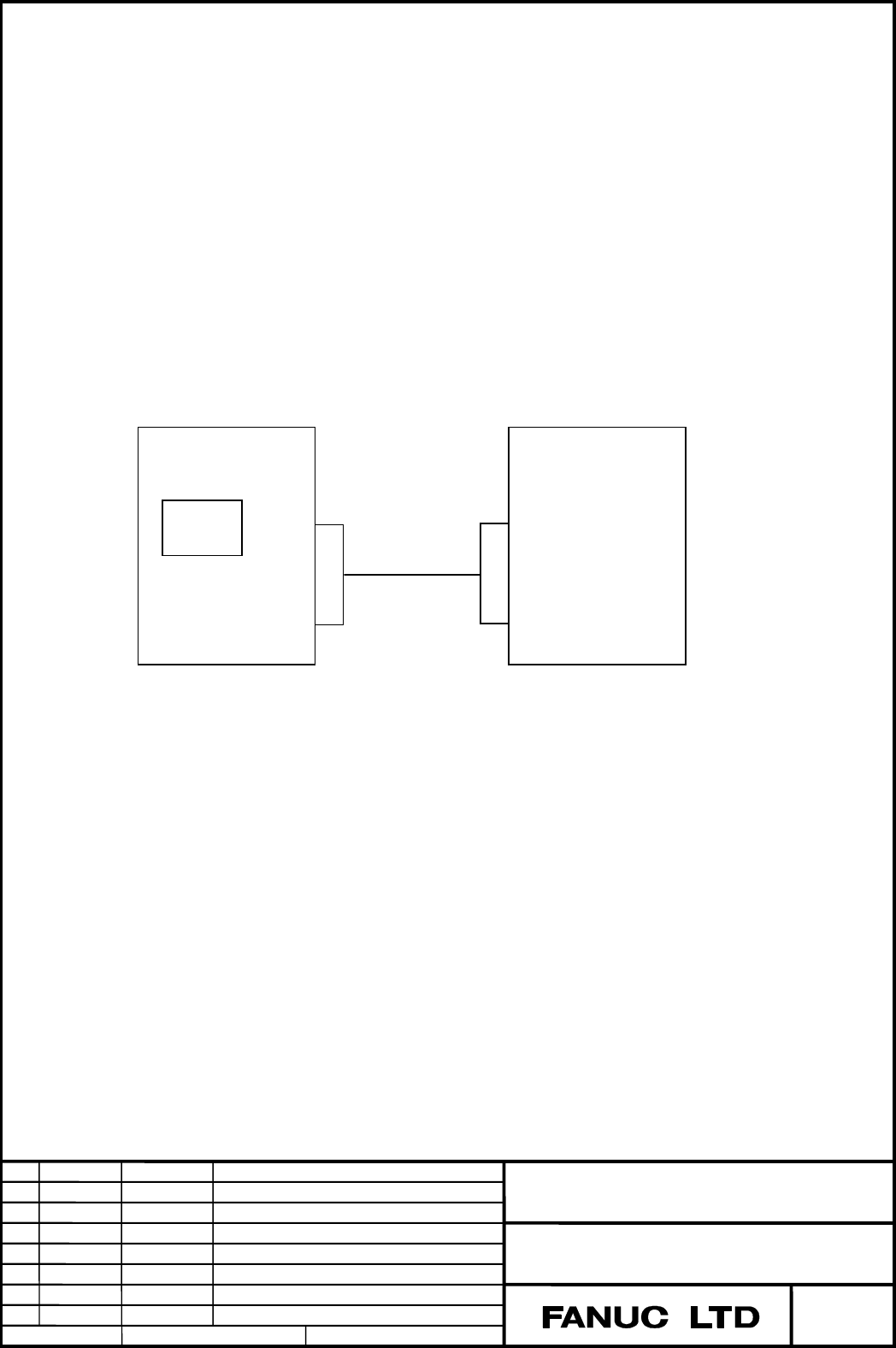 1.Outline 02
External Touch Panel(called "ETP" below) of
SNP-X protocol can be connected with FANUC
Series 16/18-model C or 16i/18i/21i(called "FS16" below).
ETP has functions that can read out/ write in from/to PMC such control signals as input
signal(X),output,signal(Y),internalrelay(R),keep
relay(K),data table(D),timer(T),counter(C),
and the function is almost the same as operating panel of machine.
The remarkable function of ETP is drawing function.
Assignment between drawing and addre
ss(signal) can be specified freely.
For example, the data in data table can be set with the switch on the screen which is
designed to assign the setting of data table.
ETP
Push the switch
on the screen.
DATA
Data in data
table is set.
FS16
2. Details
2.1 Connection
RS-232C serial port on main CPU board is used in FS16.
Cable-A must be based on RS-232C stand
ard, and are prepared by customer.
Edit
A-60292EN
FS16/18-MC/TC , FS16
i

/18

i

/21

i-

MA/TA
External touch panel interface
2
7
Title
Drawin
No.
Pa
e
Data Si
nature
First edition
01
98/07/17 Takeuchi
1998/07/10
Descri
tion
02
99/12/15
Takeuchi
Addition of FS21i