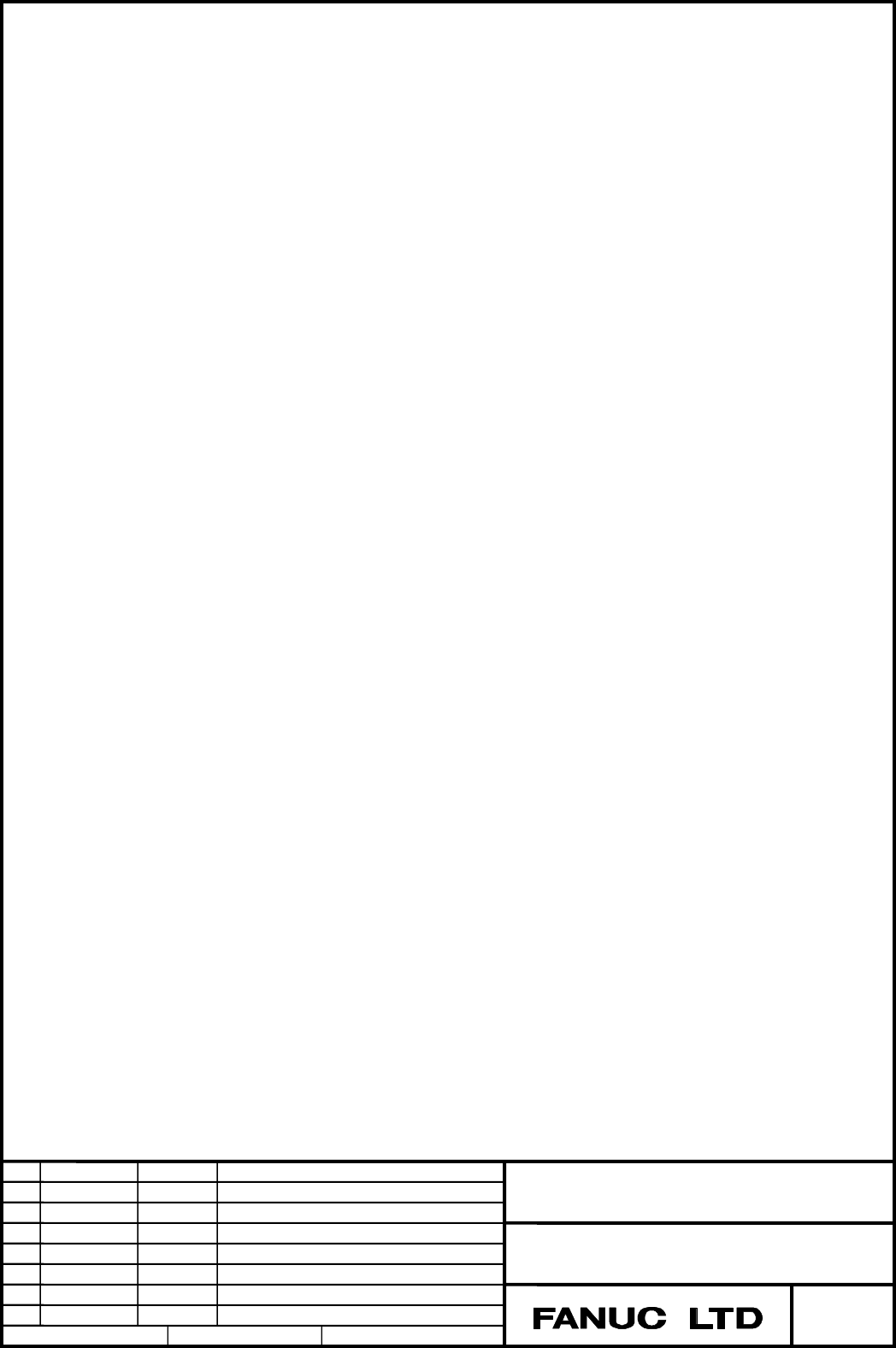 2002/08/19 T.Inagaki
Thread lead
-
In feed per minute mode, the thread lead is obtained from the expression,
feedrate
÷
spindle speed.
-
In feed per revolution mode, the thr
ead lead equals the feedrate speed.
Tool length compensation
If a tool length compensation (G43,G44, or G49) is specified in the canned
cycle, the offset is applied at the time of positioning to the point R.
Specifying an M code
When the M code in parameter 13410 is specified, the system enters the
small-hole peck rigid tapping mode. This M code doesn't wait for FIN. (And
this M code is not the buffering M code.) This M code should be specified
before the block including G84/G74, which specifies the small-hole peck
rigid tapping.
Multiple M commands in a single block
are unavailable. If specified, P/S 5215
occurs. But this M code (No.13410) can become common to the M code
specifying rigid tapping mode (No.5210 or No.5212).
Specifying a G code
When G84/G74 is specified in the mode for the small-hole peck rigid tapping
cycle, the cycle is started.
G84/G74 is a modal G code and this G code remains unchanged until another
canned cycle is specified or until the G code for canceling the canned cycle (G
code of the 01 group (G00 to G03 or G60(when MDL(No.5431#0) is set to
'1'))) is specified. This eliminates the
need for specifying tapping data in each
block when identical tapping is repeated.
Small-hole peck rigid-tapping in progress signal
In this cycle, the signal indicating that the small-hole peck rigid-tapping is in
progress (F275#0) is output after the t
ool is positioned at the hole position
along the axes not used for tapping. Signal output continues during
positioning to point R along the drilling ax
is and terminates upon a return to
point R or initial level.
Overload torque detection signal
A skip signal (X4#7) or G-address signal (G275#7) is used as the overload
torque detection signal. These signals are effective while the tool is advancing
or drilling and the tool tip is between points R and Z. These signals cause a
retraction.
A-78641EN
FANUC Series 16
i

/18

i

–MB/18

i

–MB5
Small-hole peck rigid tapping
Title
Drawing No.
Page
Descri
5/14