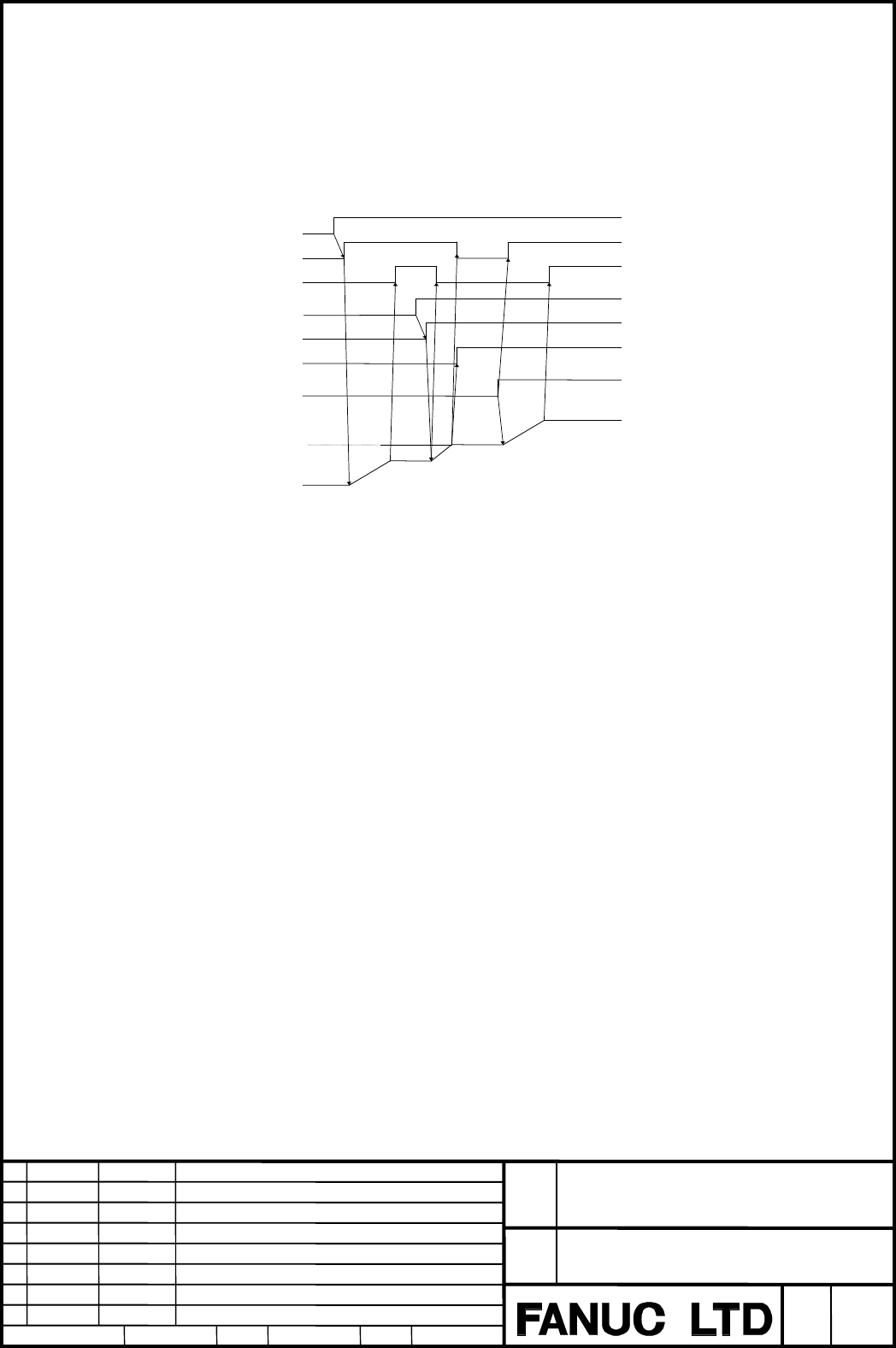 A-78808E
Sheet
Title
Draw
No.
Ed.
Ed.Ed.
DateDate
DesignDesign
DescriptionDescription
Description
Date
DateDate
Desig.Desig.
ApprvApprv
Apprv.
..
. T.Endo
FANUC Series 16
i
/18i

-TB
Specifications of Servo-Spindle synchronous control
function
17/
17
6.6
Relation between spindle control by servo motor and servo-spindle synchronous
control
When the servo-spindle synchronous control is started in the spindle control
mode, the spindle control mode is released. However, if the difference velocity
synchronization signal is input, the spindle control becomes effective.
Spindle speed
SVAR(Output)
SVSPM(Output)
SVSP(Input)
SYAR(Output)
SYSSM(Output)
Servo speed
DFSYC(Input)
SYSS(Input)