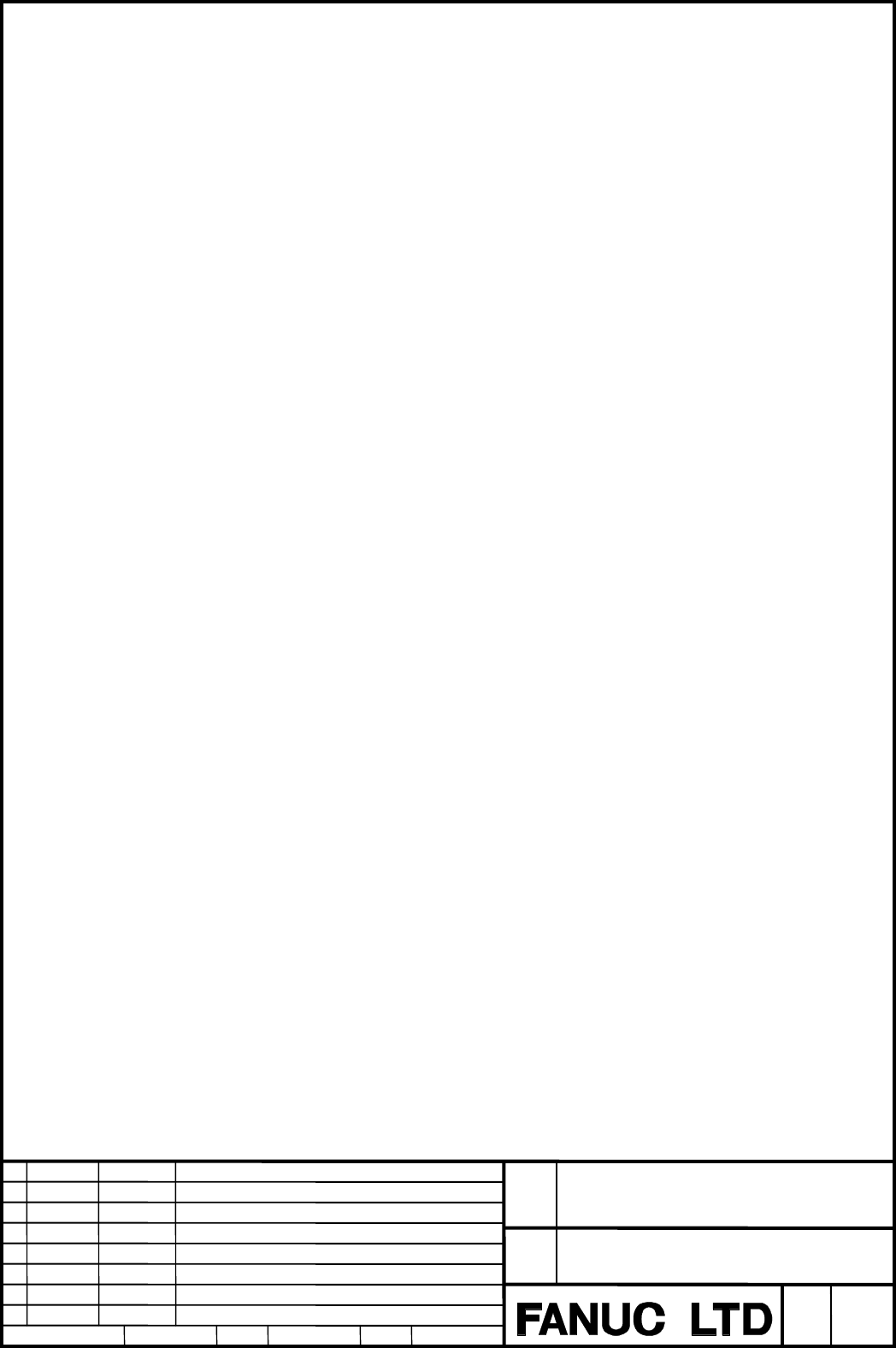 A-78808E
Sheet
Title
Draw
No.
Ed.
Ed.Ed.
DateDate
DesignDesign
DescriptionDescription
Description
Date
DateDate
Desig.Desig.
ApprvApprv
Apprv.
..
. T.Endo
FANUC Series 16
i
/18i

-TB
Specifications of Servo-Spindle synchronous control
function
8/
17
2.6
Differential velocity synchronization
It is possible to make the rotating speed specified by the axis movement
command or the input signal from CNC superimposed to the servo motor in
Servo-Spindle synchronous mode. However, it is not possible to make both of the
signal and the axis movement command superimposed at the same time.
• Superimposing with movement command
When the movement command is done to the servo axis in the Servo-Spindle
synchronous mode, the movement command is superimposed at a synchronous
speed.
• Superimposing with rotating speed by signal input
The signal SVR01I—SVR12I,SVGN becomes effective when differential velocity
synchronous signal DFSYC is made '1' in the Servo-Spindle synchronous mode,
and the servo motor rotates at a synthetic speed at the speed which synchronizes
with feedback from the position coder and speed specified by signal SVR01I—
SVR12I.