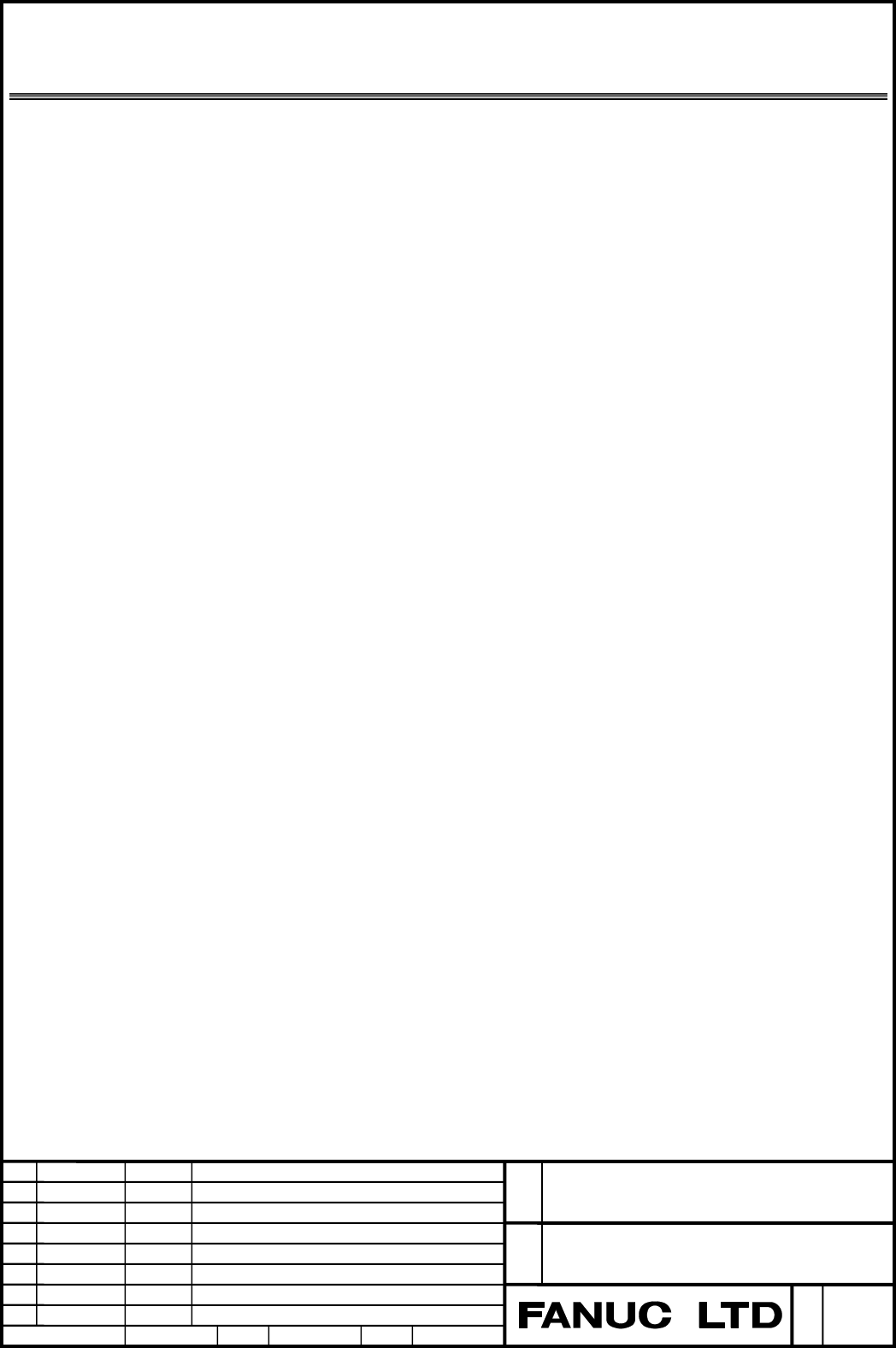 Apprv.
Sheet
TITLE
Draw
No.
Descri
TILTED WORKING PLANE COMMAND
The enhancement in tool axis direction command
- 79449
2002.02.20
2
12
S.Ide
1.1
Tilted working plane command; The enhancement in tool axis
direction command
Overview
Generally, two rotary axes will move in
tool axis direction command of tilted
working plane command (G53.1).
In this case, it may be desirable that the
moving angle of the heavier rotary axis is
smaller, or the ranges of rotary axes
moving angles are limited.
The enhancement makes it possible to sp
ecify the axis whose moving angle is
smaller and to specify the the ranges
of rotary axes moving angles.
When the tool axis direction command (G53.1)
is specified, more than two pairs of
"computed angles" of the ro
tary axes usually exist.
The "computed angle" is the candidate angl
e at which the rotary axis is to be
controlled in the specified tool axis direction.
The "output angle" is determined from th
e "computed angle", and the rotary axis
moves to that angle.
The way to determine the "output angle"
form the "computed angle" is enhanced
as follows.
- It can be specified whether the moving angl
e of the first rotary axis is smaller or
the moving angle of the second
rotary axis is smaller.
(Parameter PRI (No.19608#5))
- If the movement range of rotary axis is set to the parameters, the "output angle"
is determined within the range.
(Parameters No.19741 - No.19744)