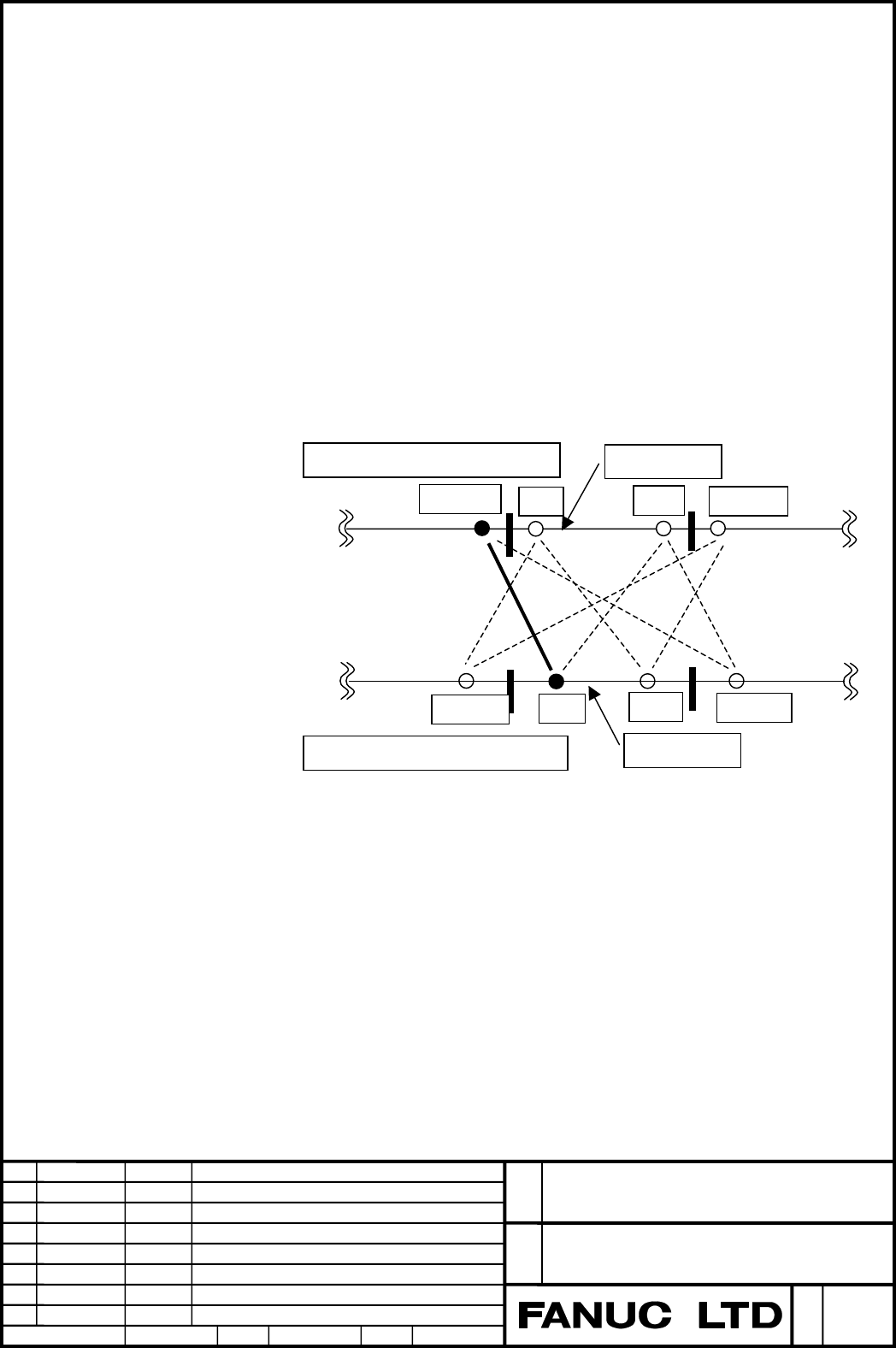 Apprv.
Sheet
TITLE
Draw
No.
Descri
TILTED WORKING PLANE COMMAND
The enhancement in tool axis direction command
- 79449
2002.02.20
6
12
S.Ide
A pair of computed angles among the
pairs which are connected by the dotted
line in the above figure becomes the "output angle".
If the angles (the "current angles") are 50.0 (tool rotary axis) and 150.0 (table
rotary axis), when G53.1 has been specif
ied, the "output angles" are determined
as follows.
(1) The case that the table moving angle is smaller and the movement range is
not specified:
(PRM19608#5=0, PRM19741=0, PRM
19742=0, PRM19743=0, PRM19744=0)
"Output angles": (Tool rotary axis -30.0, Table rotary axis 90.0)
The computed angle of table rotary
axis that is nearest to the
current angle is adopted first.
Then, among the computed angles
of tool rotary axis that are pair
ed with that angle, one that is
nearest to the current angle is adopted.
0
360
0
360
Computed angles of tool rotary axis
330-360
Computed angles of table rotary axis
Current angle
Current angle
30
330
30+360
90
270
270-360
90+360