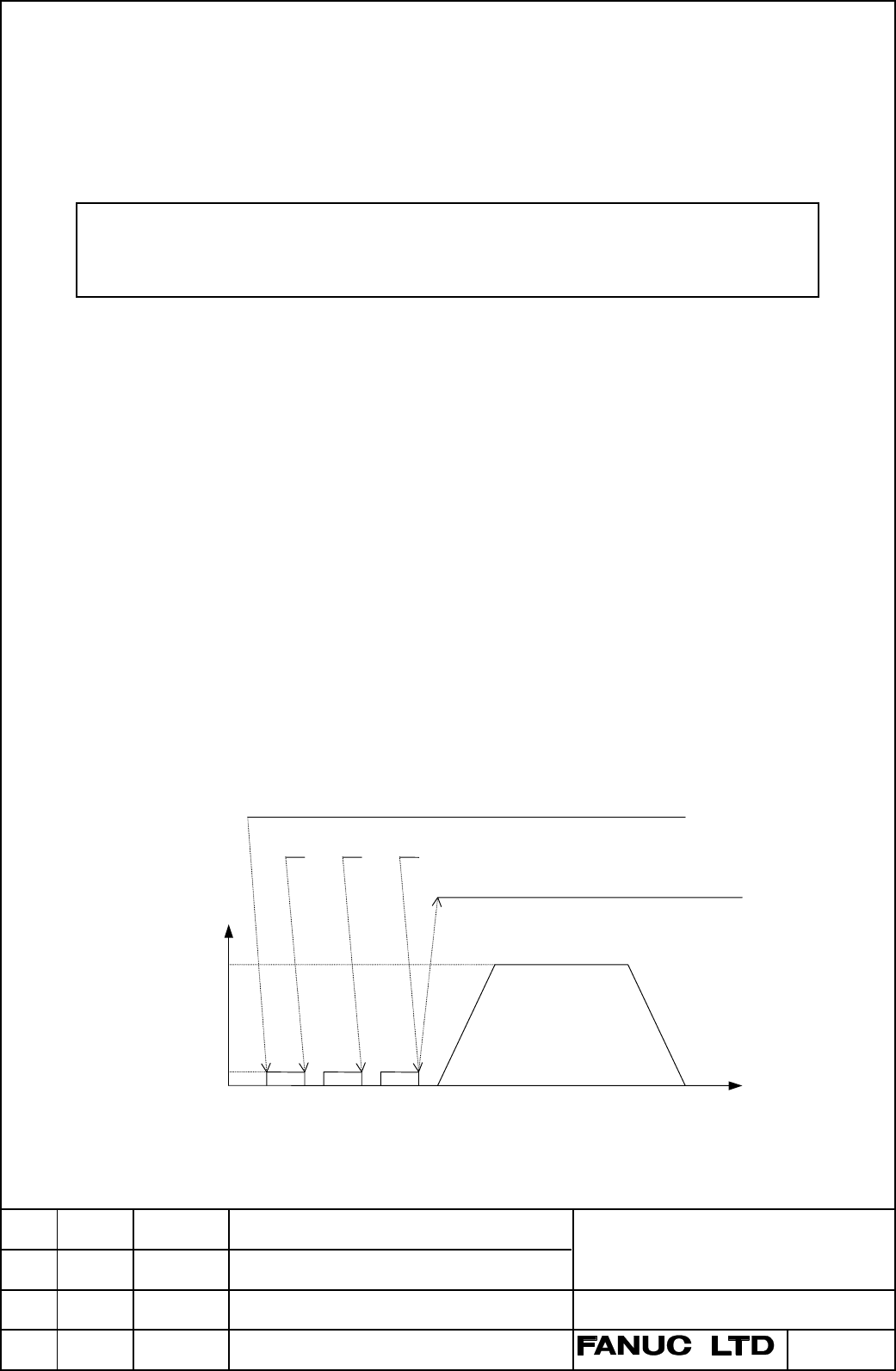 3/11
A- 77987EN
DRAW.No.
FANUC Series 16
i
/18
i
/21
i
Specifications of Distance Coded Linear
Scale Interface Ex
ansion
Title
Newly Registered
99.12.03
DATE
01
EDIT.
• Programmable mirror image (M system)
• Scaling (M system)
• High-precision contour control (M system)
• AI nano contour control (M system)
• Mirror image for double turrets (T system)
2.1.2 Operation
The following operations are executed during establishment of reference point.
(1) The commanded axis begins moving at reference point return FL speed (parameter
No.1425).
(2) The axis is stopped temporarily when the reference mark on the scale is detected.
Afterwards, the axis moves again at reference point return FL speed.
(3) Above-mentioned (2) is repeated until the reference mark is detected three or four times.
Afterwards, the reference point is established, and reference point establishment signal
(ZRF1,ZRF2,ZRF3,...) becomes "1".
(4) The axis moves to the end point at the rapid feedrate after the reference point is
established.
The operation of the above-mentioned is shown in timing chart.
Fig.2 Timing chart for reference point establishment by G00
G00 command
Reference marks
ZRFn
Feedrate
FL speed
Time
Rapid feedrate
Note
When the above condition is not satisfied, the reference point establishment operation is
not started, and becomes the same operation as a usual
G00 command.