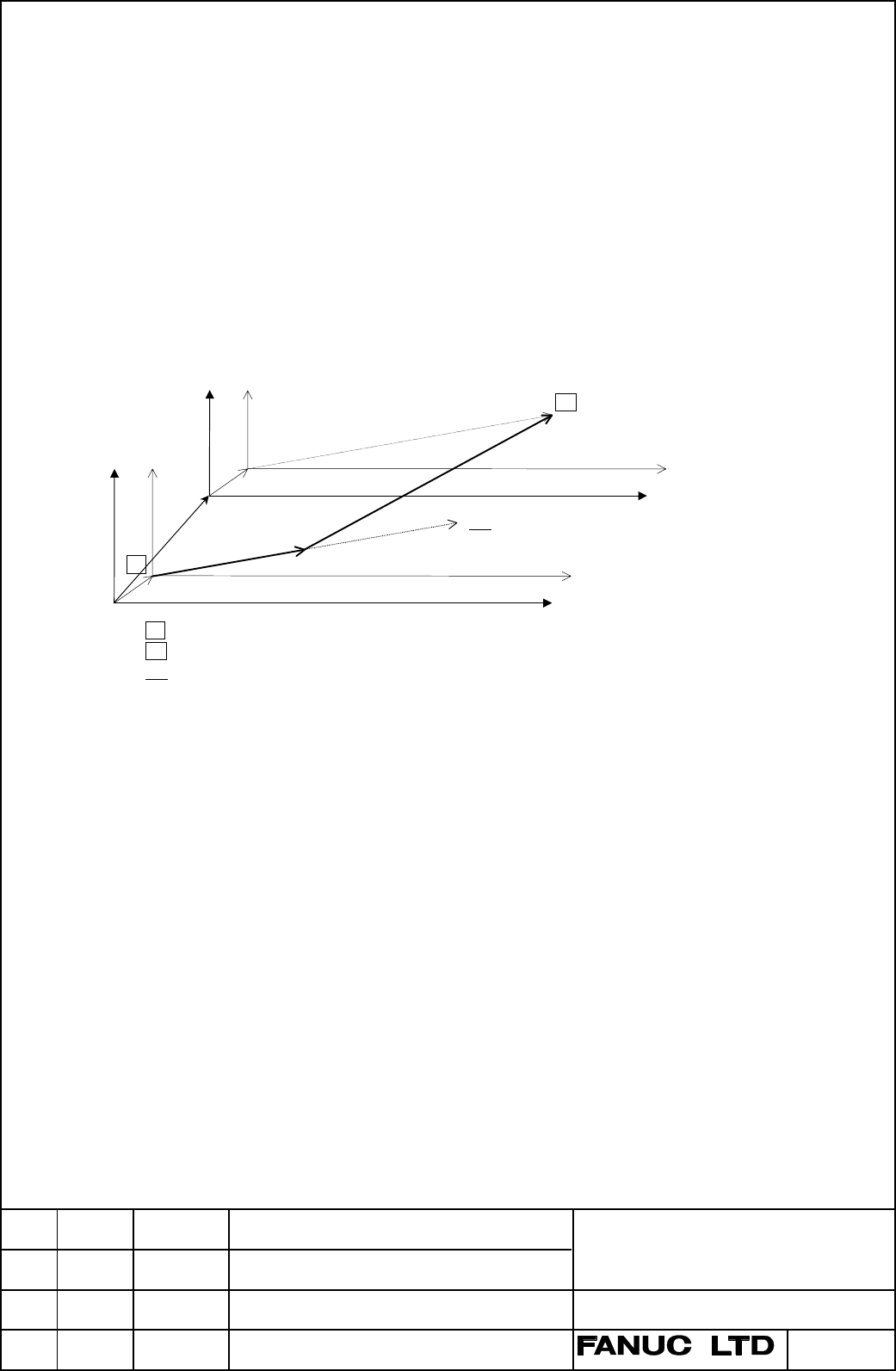 6/11
A- 77987EN
DRAW.No.
FANUC Series 16
i
/18
i
/21
i
Specifications of Distance Coded Linear
Scale Interface Ex
ansion
Title
Newly Registered
99.12.03
DATE
01
EDIT.
2.1.2.2 Absolute command and incremental command
As described in Item 2.1.2 (4), the axis is positioned to the commanded end point after the
reference point is established.
The operation at this time is as follows.
(1) When an absolute command is specified
The axis moves to the end point in the new coordinate system which is established by Item
2.1.2 (3).
The behavior of the axis is shown on a bold line in the figure below when for instance "G90
G00 Xxx.Yyy; (M system)" or "G00 Xxx.Zyy; (T system)" is commanded.
However, the figure shows each position, and it does not show an actual tool path.
Fig.5 Operation of absolute command
EP
: Actual end point ((xx,yy) in new coordinate system)
EP' : End point when G00 is commanded ((xx,yy) in old coordinate system)
A : The point where the reference points are established
ZOFS : Workpiece zero point offset value
(a,b) : Difference between coordinate systems before and after the reference point establishment
EP' (xx,yy)
A
Old machine coordinate system
•
not exact
•
ZOFS
Old workpiece coordinate system
•
not exact
•
SP
New workpiece coordinate system
•
exact
•
New machine coordinate system
•
exact
•
ZOFS
(a,b)