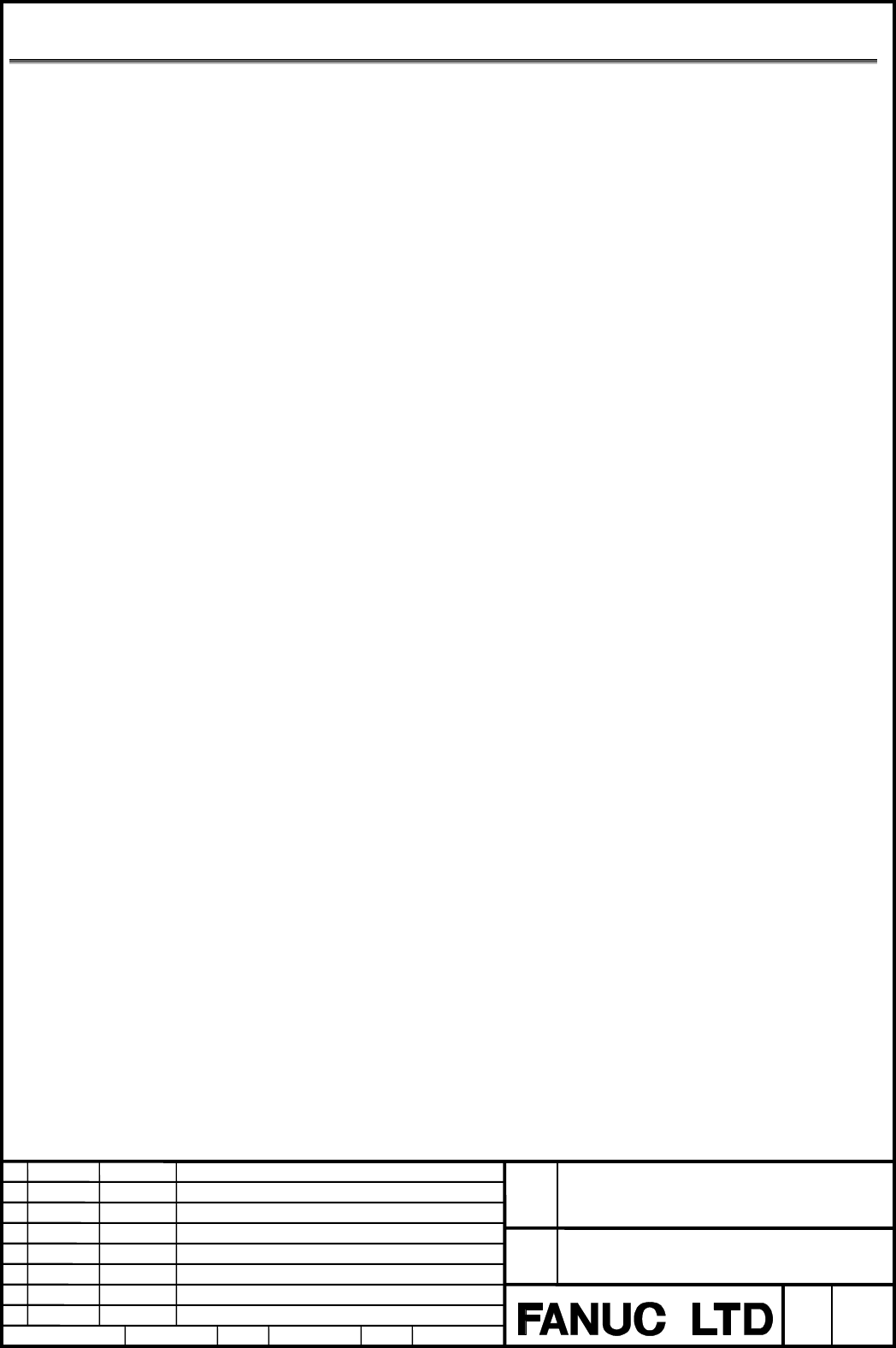 (1)
The spindle rotation direction control (CW/CCW)
When applying this function, paramet
er TCW/CWM (3706#7, #6) can not be
used. Please, always set both of
parameter TCW (3706#7) and CWM (3706#6)
to 0.
As for the spindle rotation direction,
please control CW/CCW command signal
SFRx/SRVx <G070#5/#4,
G074#5/#4, G204#5/#4, G
266#5/#4 … > by ladder
program. And, please pay attention to se
rial spindle parameters. For example
ROTA2 (4000#1)
(2)
Canned cycles for drilling (G83 - G89)
The canned cycles for drilling in
cludes the one, which outputs
M03/M04/M05/M19 automatically. When using such canned cycles for drilling,
parameter MPA (3706#2) must be set.
And, you must select the spindle to
control in the canned cycle by commanding
spindle select P code before executing
a canned cycle. The spindle select P
code must be commanded with the spindl
e function M code or the S command.
In case that the parameter MPA (
3706#2) is 0, when executing the canned
cycles for drilling which outputs
M03/04/05/19, alarm 5305 occurs.
(By the way, the P code command in
the canned cycles for drilling becomes
dwell time specification.)
(3) Unavailable functions
When applying this function, the fo
llowing function can not be used.

Manual numerical command ( = Option function)
(4)
Multiple command of auxiliary function
When using Multiple command of auxilia
ry function (M code 3 pair) (= M3B:
3404#7=1), please be careful of the following.

Please set equal to or less than 65535 values to parameters 13550 -
13565.

When doing a command like the follo

wing example, each M code is
changed into the M code for the spindle
which is chosen with the P code.
And then, a changed value is output to each signal.
(Example)
- M03 M04 M05 P11;
- M19 M04 P12;
Please use M code group checking func
tion to avoid that a command like
the above is executed.
(5)
The function which decides the M code for the command by the parameter
There is a function which decides the
M code for the command by the parameter
setting.
(Example)
-
Spindle positioning

(Par

ameter 4960, 4961, 4962)
-
Rigid tapping

(Parameter 5210, 5212)
When using such a function, set a val
ue except spindle function M code (M03,
M04, M05 and M19).
A-79124E
Sheet
Title
Draw
No.
Ed. Date
Design
Description
Date
Apr.28.'03
Desig.
Apprv.
FANUC Series 16
i

/18

i

/21

i
– TB
Spindle control M, S, P format specifications
11/12