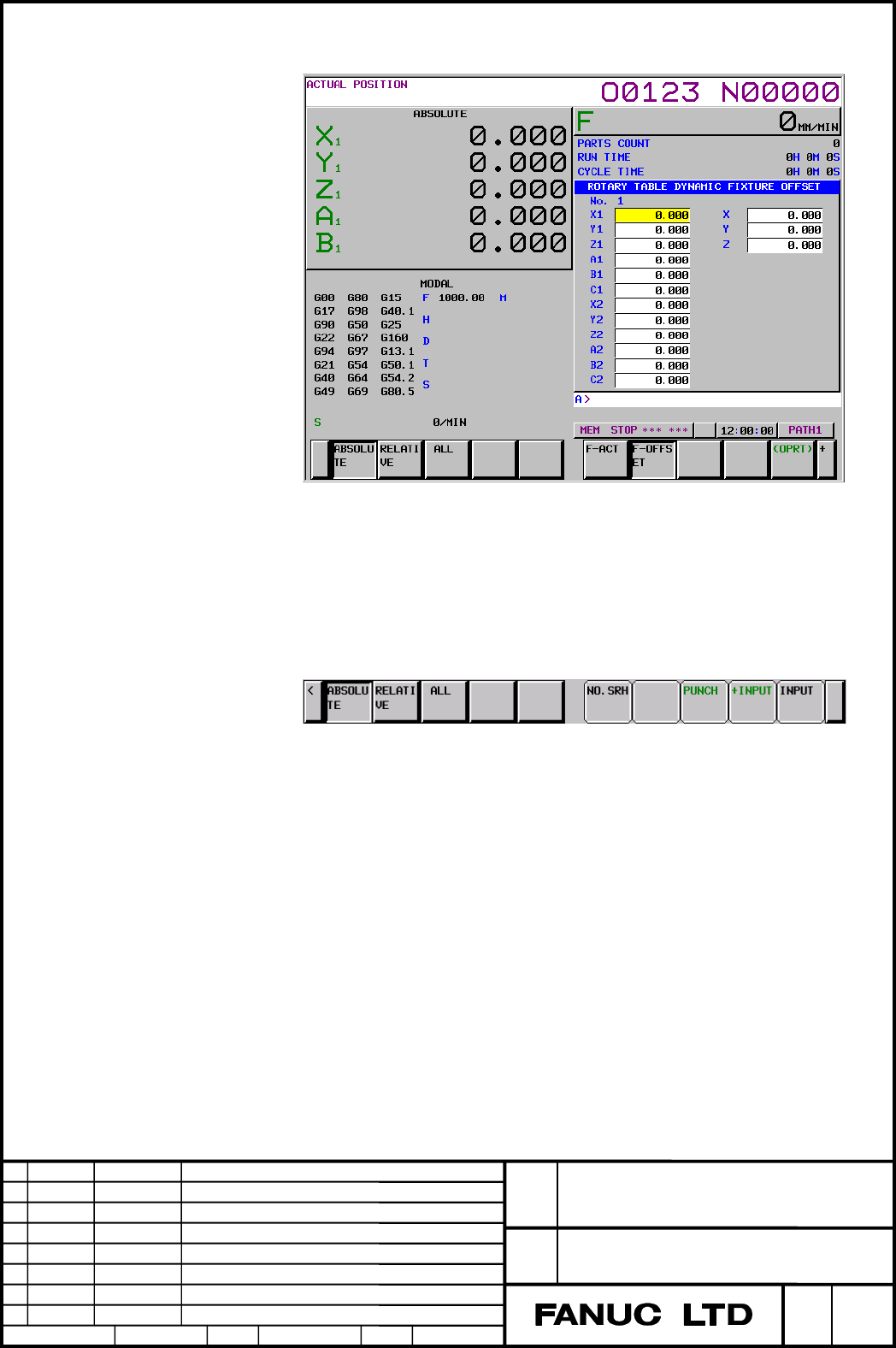 A-79359E
Title
Draw
No.
Ed. Date
Design
Description
Date
Jan.07.'04
Design.

Apprv.
page
Rotary table dynamic fixture offset
・
Fixture offset setting screen
1. Press the
[

OFFSET/SETTING

]
function key
2.
Press the continuous menu key sevral times, until The [F-OFFSET] soft
key appears.
3.
Press the [F-ACT] soft key.
The fixture offset (ACT) screen displays.
The number of groups that are displayed on one screen is fixed 1 to 4 groups
by number of control axis.
・
Pres the [OPRT] soft key to displsy the sbove operaion soft key.
・
Use the page and cursol keys, and soft key [NO.SRH] to place cursor at
a desired items to be set.
・
Ente data, then press soft key [INPUT]
・
To add a value to already set data, press soft key [+INPU].
Data can be set using the INPUT MDI key.
・
Number of groups of

fixture offset values
NO. 01 to NO. 08 indicates the number
of a group of fixture offset values.
There are eight groups. Soft key
[NO. SRH]
can be used to search for a desired group
number.
・
Outputting fixture offset values
Soft key
[PUNCH]
can be used to output fixture offset

values to an external device.