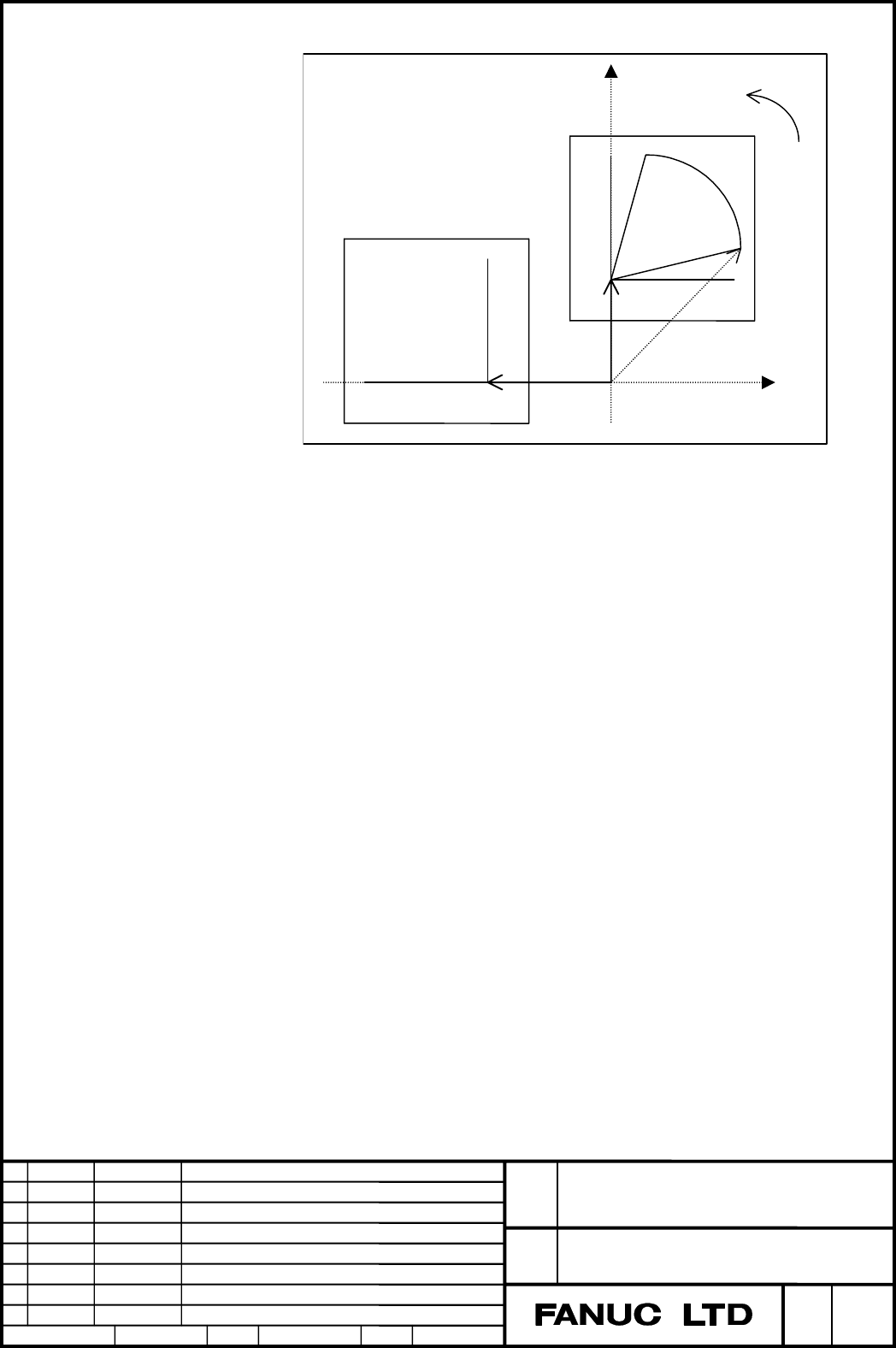 A-79359E
Title
Draw
No.
Ed. Date
Design
Description
Date
Jan.07.'04
Design.

Apprv.
page
Rotary table dynamic fixture offset
N2
Y
X
Machine coordinate system
zero point
[N3]
N3
N5
N4
C=180°
C=90°
C
Table1.5 (b) Example of fixture offset
When G54.2 P1 is specified in the N2 block, the fixture offset vector (0,
10.0) is calculated. The vector is handled in the same way as the offset from
the workpiece reference point. The current position on the workpiece
coordinate system is (0, –10.0). If bit 0 (FTP) of parameter 7570 is set to 0,
the tool is moved according to the vector. The resultant position on the
workpiece coordinate system is (0, 0), the position before the command is
specified.