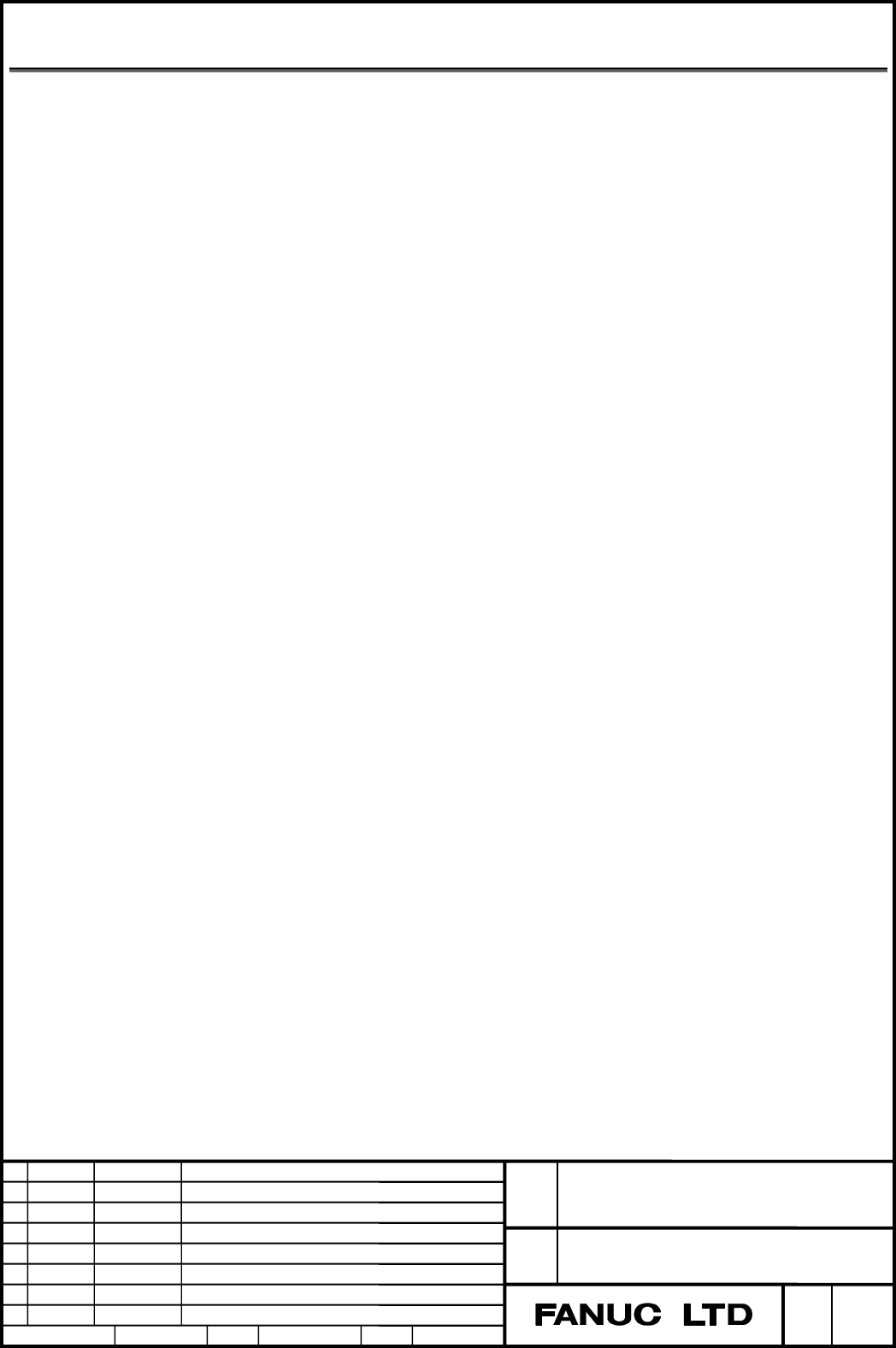 A-79359E
Title
Draw
No.
Ed. Date
Design
Description
Date
Jan.07.'04
Design.

Apprv.
page
Rotary table dynamic fixture offset
・
Command for suppressing fixture offset calculation
If the following commands are specified
for the rotation axis in the G54.2
mode, the fixture offset vector is not calculated:
Command related to the machine coordinate system: G53
Command specifying a change of the work piece coordinate system:
G54 to G59, G54.1, G92, and G52
Command specifying a return to the
reference position: G27, G28, G29,
G30, G30.1
・
Rotation axis used for fixture offset
The rotation axis used for polar coordi
nate interpolation (G12.1) cannot be
set as the rotation axis for the fixture offset.
When using the rotary axis roll over function, always specify 360 degrees for
the amount of travel per revolution of the rotation axis.
・
Functions that cannot be specified
In the G54.2 mode, the functions listed below cannot be specified.
Program restart function
Coordinate system rotation function
Figure copy function