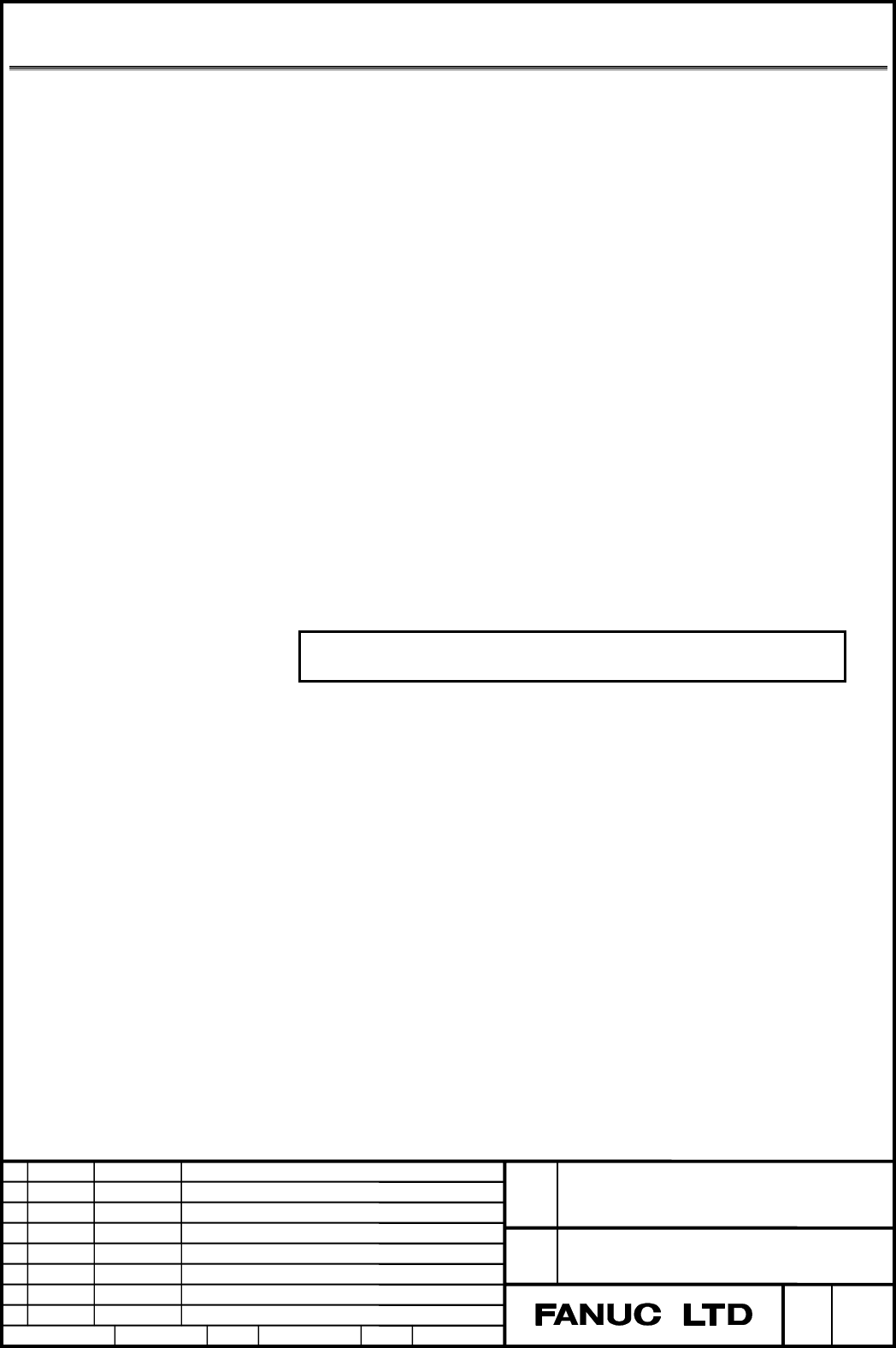 A-79359E
Title
Draw
No.
Ed. Date
Design
Description
Date
Jan.07.'04
Design.

Apprv.
page
Rotary table dynamic fixture offset
・
When data is modified in G54.2 mode
In the G54.2 mode, a change made to
the setting of parameter or to the
reference fixture offset becomes effective when the next G54.2Pn is
specified.
・
Movement due to a fixtur

e offset vector change
It depends on the current continuous–s
tate code of the 01 group whether a
change in the fixture offset vector cau
ses a movement. If the system is in a
mode other than the G00 or G01 mode (G02, G03, etc.), the movement is
made temporarily in the G01 mode.
・
When a rotation axis command is

specified in the G54.2 mode.
When a rotation axis that is related to fixture offset, command is specified in
the G54.2 mode, the vector is calculated
with the coordinate value of the end
of the block and the movment is pe
rformed to the command positon on the
coordinate system pointed by the vector .
・
When compensation is applied to a rotation axis
In calculation of the fixture offset, the coordinate of the rotation axis on the
work piece coordinate system is used. If a tool offset or another offset is
applied, the coordinate before the offset is used.
If mirror image or scaling is performed,
the coordinate before the operation
is used.
NOTE
This function is optional.