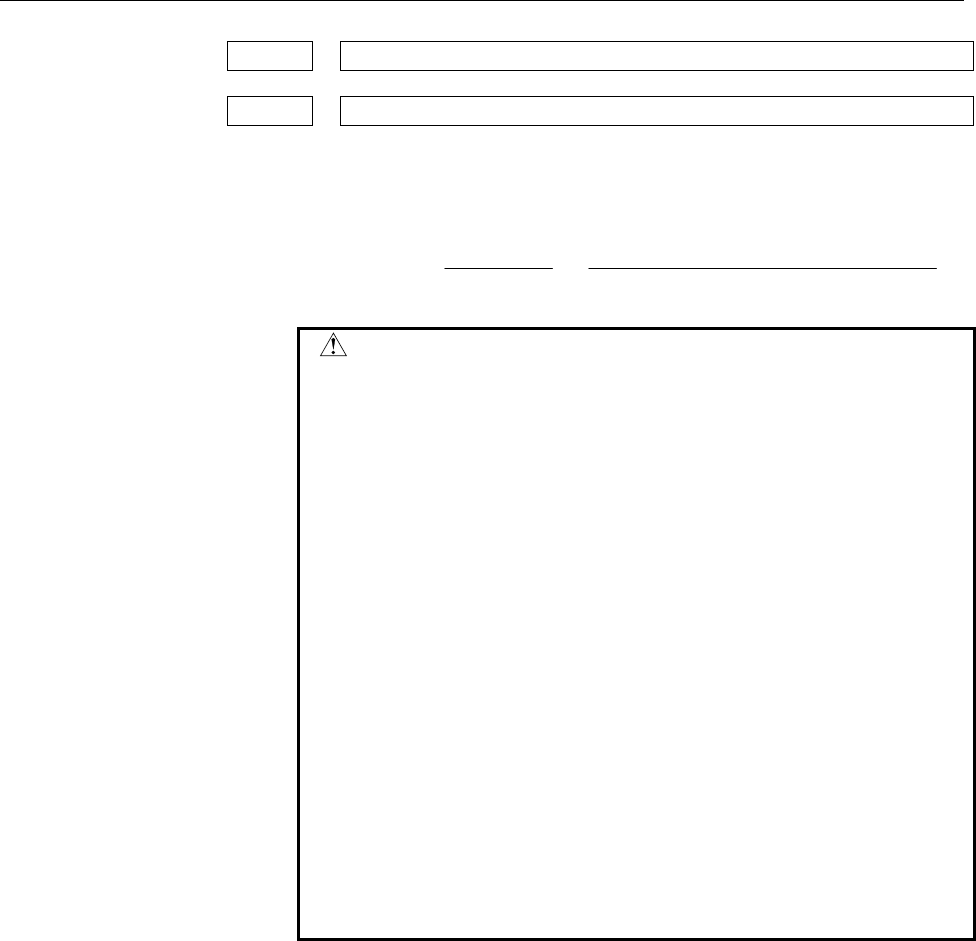 - 113 -
2078
Monitor conversion factor (numerator) of each axis
2079
Monitor conversion factor (denominator) of each axis
Set the following values.
Number of position feedback pulses
per motor revolution
(Value multiplied by the feed gear)
=
Denominator
Numerator
Conversion
factor
1 million
) (
CAUTION
1
The monitor in the dual check safety function takes in
the feedback of the built-in pulse coder. Even if a
separate position detector is used, set parameters
No.2078 and No.2079 to the values calculated on the
basis of the feedback pulse count of the built-in pulse
coder.
2
Changing parameter No.2078
or No.2079 will not cause
a P/S000 alarm (PLEASE TURN OFF POWER).
However, when making this change, turn off the power.
The changed parameter value takes effect after the
power is turned on again.
3
Parameters No.2078 and No.2079 are cleared if the
standard servo parameter setti
ng (turning on or off the
power when the DGPR bit (bit
1 of parameter No.2000)
is set to 0) is selected. After making the standard servo
parameter setting, set parameters No.2078 and
No.2079 again.
4
Set both parameters No.2078 and No.2079 to 0 for the
slave axis under tandem control.
5
Parameters No.2078 and No.2079 are used also for the
dual position feedback function.
GFKE-0218A-EN