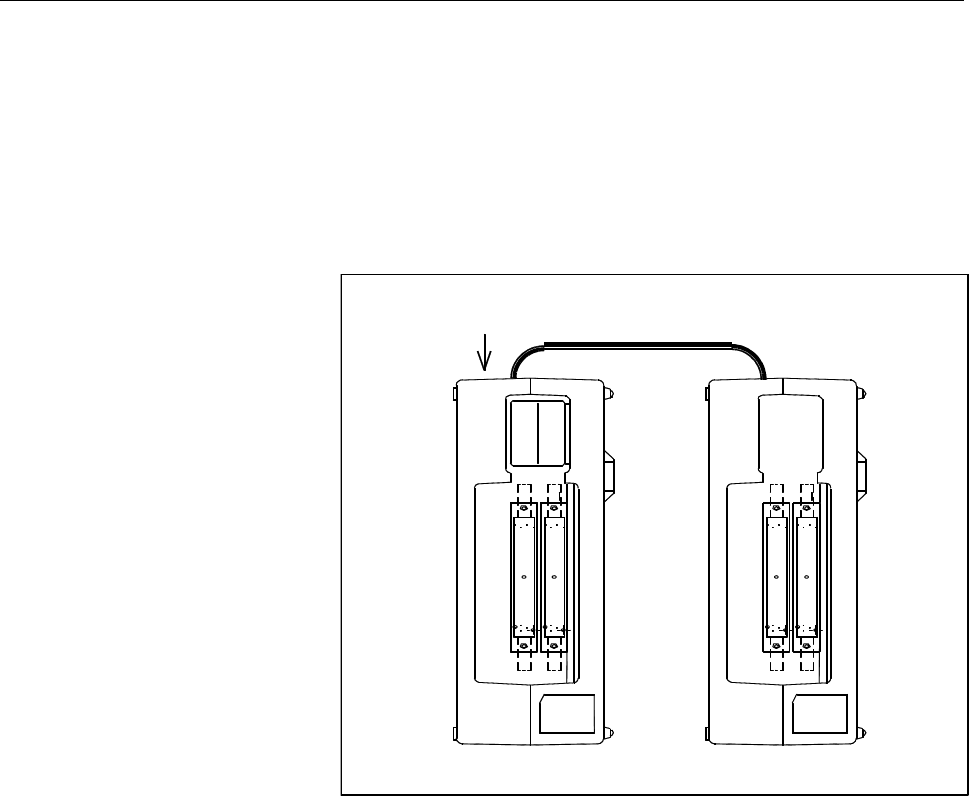 - 65 -
Notes on installation
1.
Use the unit in a completely sealed cabinet.
2.
Be sure to install the unit on a vertical plane and provide a space
of 100 mm or more above and under the unit. Under the unit, do
not place a device that produces much heat.
3.
When using the basic unit and extension unit, run the flat cable
connecting the units as shown below so that the flat cable does
not close the vent hole of the basic unit.
Extension unit
Basic unit
Vent hole
Flat cable
GFKE-0218A-EN