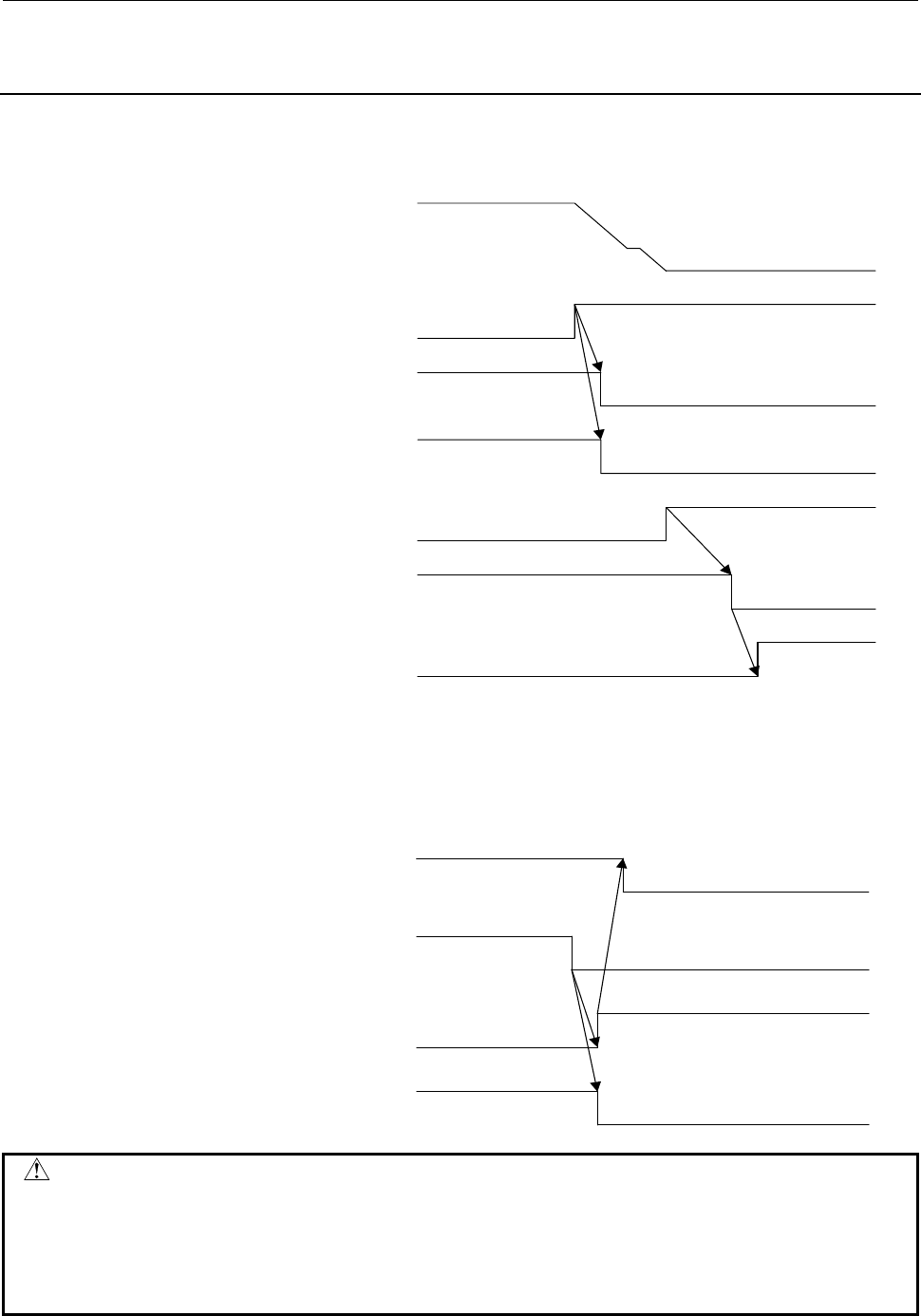 The following is a sample sequence in which orientation is specified
during rotation of the spindle and work is conducted with the spindle
stopped.
Motor speed
ORCMA
SFRA
(SRVA)
ORARA
Safe speed
Level switching
Door
Speed command
Open
Close
To monitor the stop status of the spindle, use a sequence as shown
below.
By monitoring the orientation completion signal (ORARA), interrupt
the power of the spindle motor with the power interruption signal
(MPOFA) and emergency stop signal (*ESPA) if there is a deviation
from the stop position.
ORARA
MPOFA
*ESPA
ORCMA
CAUTION
This sequence uses the spindle orientati
on function to monitor the stop status of
the spindle. If there is a deviation from
the stop position since an excessive load is
applied to the spindle, a large reaction
force is generated. When the deviation is
greater than or equal to the orientation co
mpletion level, excitation is turned off and
the output torque is immediately reduced to zero.
11.APPLYCATION OF OTHER FUNCTIONS
GFKE-0218A-EN
- 210 -