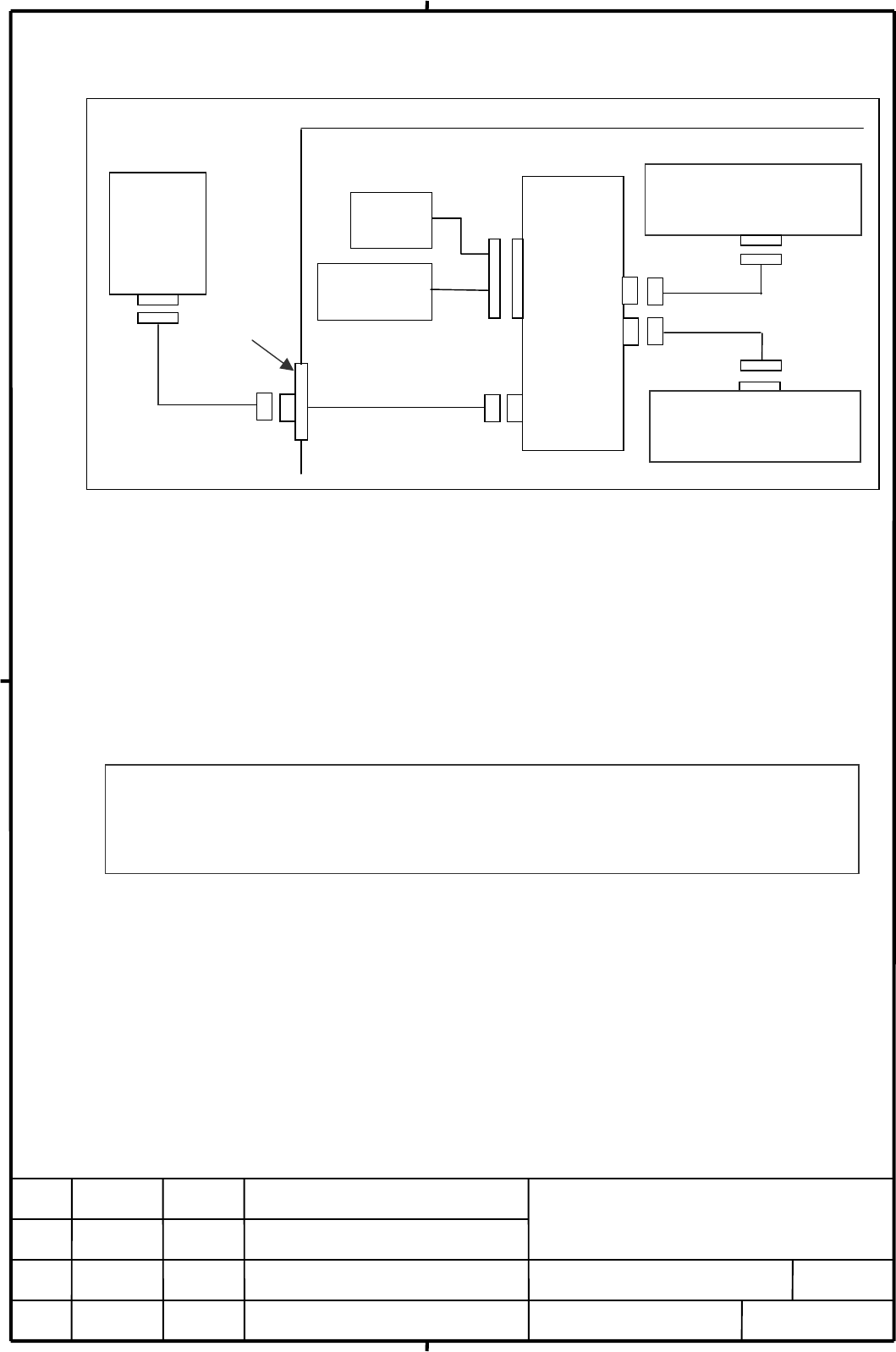 SHEET
DRAW. NO.
TITLE
22
DESCRIPTIONDESIG.DATE
-80050E
((
))
)
1) The total length of the cable J188 and J189 must not exceed 50m.
Please keep the following about 24VDC at connector CA74.
DC24V
±
10%

(

including instantaneous changes and ripple

)
(The 24VDC power is subject to a voltage drop corresponding to the total resistance of the 0V and
24V lines of cable J187, J188 and J189.)
2) Please refer to connection manual for I/O Link cable J22.
3) Please refer to the section 1.3 for emergency stop line and power line cable J187.
4) Please refer to the chapter 8 of the specification about the connection panel. And keep notice of
the chapter 8.
5) In view of CE standard, there is a possibility that detachable connection by installing the
connection panel in the cabinet is not permitted. (Please refers to the above warning.) Please
confirm it to CE competent body. When detachable connection is not permitted, please use the
handy machine operator's panel by keeping always.
Handy
machine
operator's
panel
CA74
J188
Connection
panel
arning
In the case of detachable connection, the emergency stop button and the
enabling switch is not available under the condition of the detachable
connection switch is OFF on the connection panel
.
Interface
Unit
24VDC
Power
Emergency
stop circuit
Cabinet
I/O Link upper unit
(Optical I/O link adapter)
D1A
D1
J189
J187
J22
JD1B (JD1)
I/O Link lower unit
ti
l I/
link
d
t
r
J22
JD1B
JD1
JD47
TNB