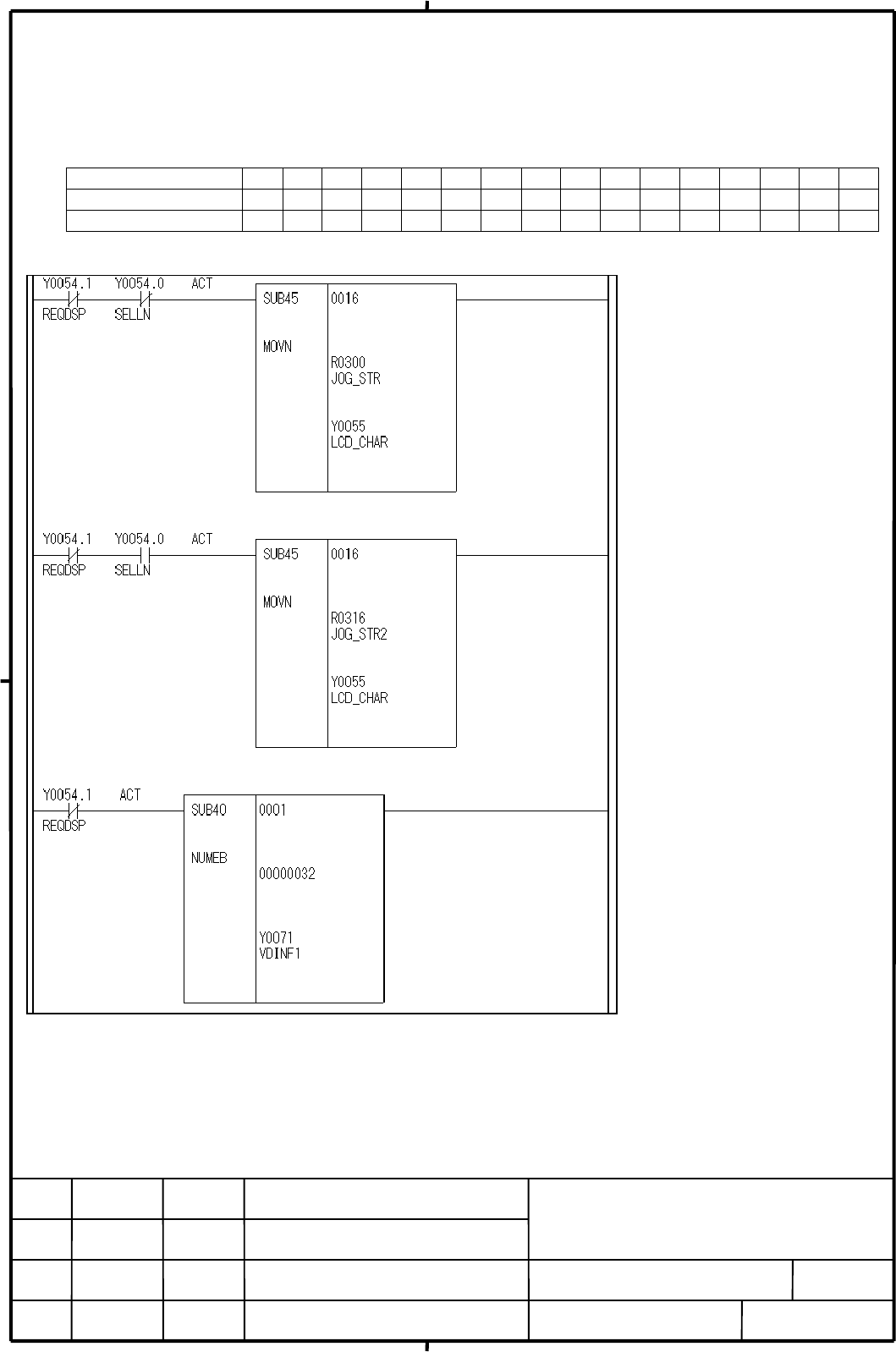 SHEET
DRAW. NO.
TITLE
55
DESCRIPTIONDESIG.DATE
-80050E
6.6 Information display to LCD
Figure 7.6.1 shows the strings on LCD.
The most left character of second line shows the selected axis by XYZ456 key, and ???% shows the JOG
override value.
column
12345678910111213141516
Figure 6.6.1 Example of LCD display
Set strings data when
REQDSP=0.
Upper line data is set if
SELLN=0, lower line data is set
if SELLN=1.
Set unsigned binary form and
2byte length to Variable format 1
because numeric variable data is
used for lower line display.
02 2001.8.20 Hanaoka This page is added.