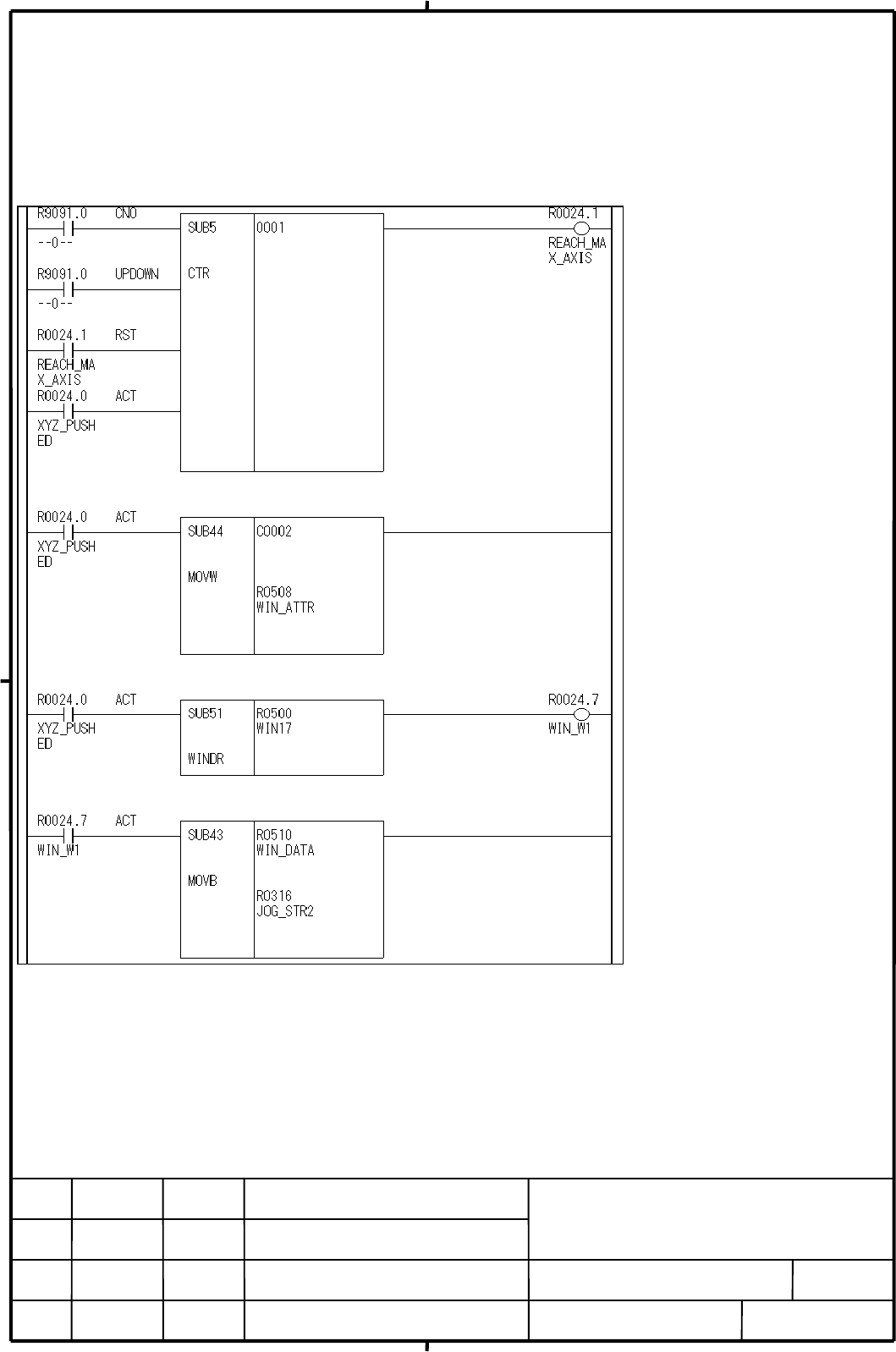 SHEET
DRAW. NO.
TITLE
59
DESCRIPTIONDESIG.DATE
-80050E
-About variable data of the 2nd line
Sequence of displaying JOG override value is included in Figure 6.6.2.
Getting the selected axis name to display is done in the procedure of axis selection which is
executed when XYZ456 key is pushed. That is, reading CNC parameter 1020 by PMC window
function and move the result of it to R316.
Figure 6.6.3 Reading axis name of CNC
Execute CTR to count up axis
number when XYZ456 key is
pushed.
(Number of axis +1 is stored to
counter No.1 beforehand.)
Copying axis number to
attribute area for WINDR
parameter.
(Function code 17 is stored to
R500, and parameter number
1020 is stored to R506
beforehand.)
Reading axis name by WINDR.
Copying axis name to strings
table for line 2 when WINDR
completed.
59
02 2001.8.20 Hanaoka This page is added.