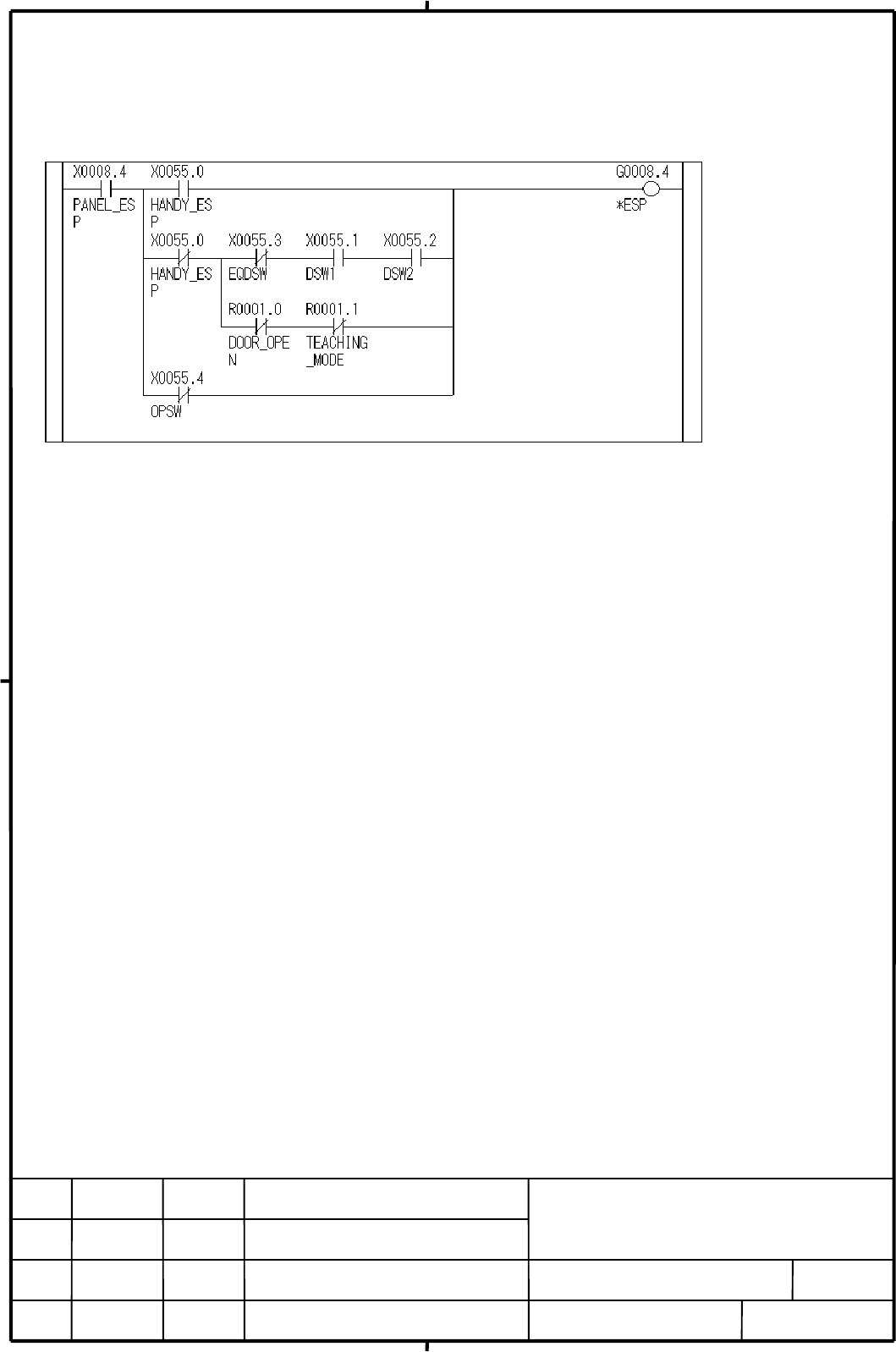 SHEET
DRAW. NO.
TITLE
48
DESCRIPTIONDESIG.DATE
-80050E
6. Example of LADDER Diagram
6.1 Emergency Stop using enable switch on HMOP.
Judgement of various emergency conditions according to operation on/off switch, emergency stop
button and 3 position enable switch on HMOP.
Figure 6.1 Emergency stop
02 2001.8.20 Hanaoka This page is added.