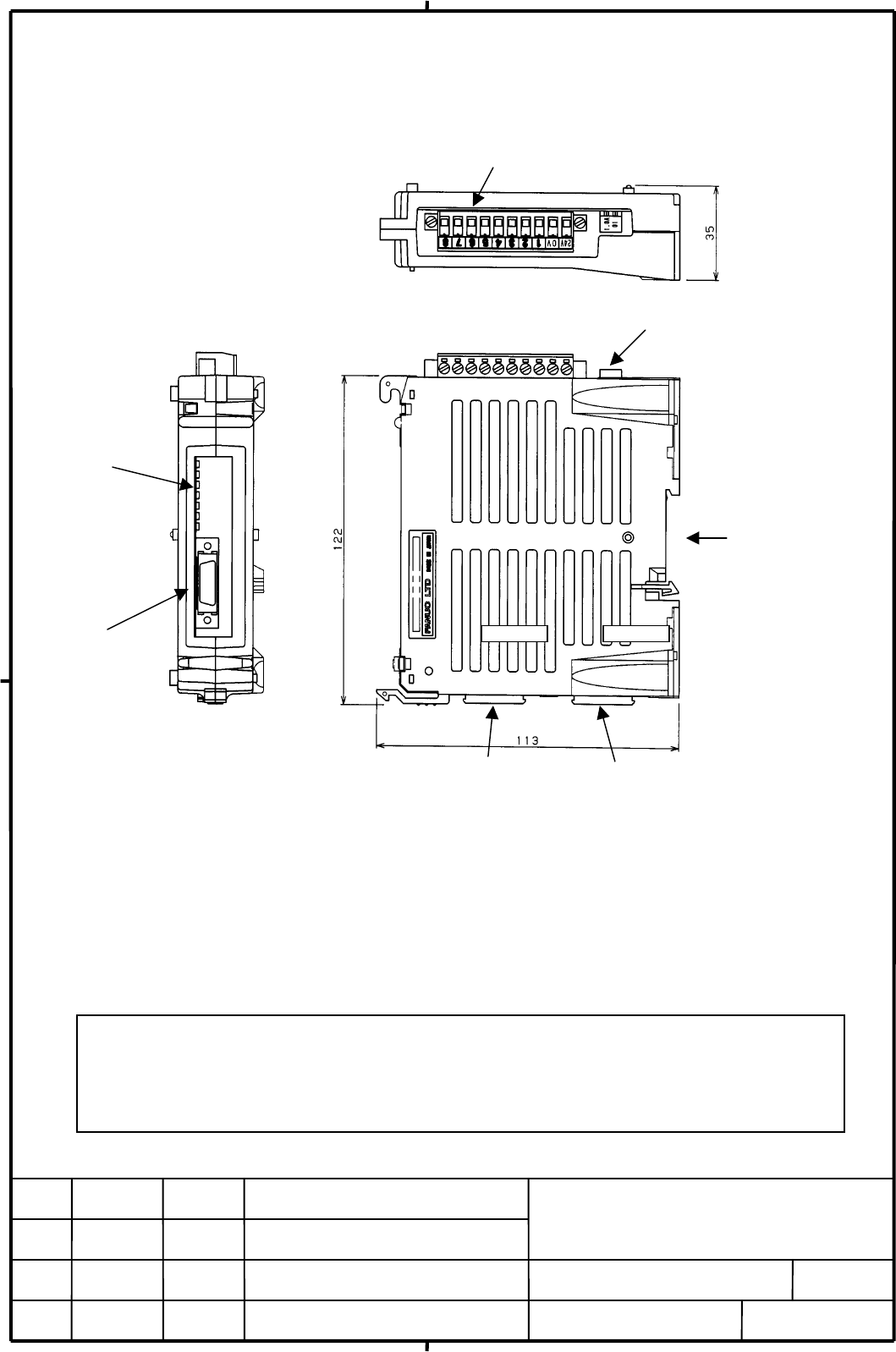 SHEET
DRAW. NO.
TITLE
7
DESCRIPTIONDESIG.DATE
-80050E
5.2 Interface unit
The outline of interface unit is same as connector panel I/O (A03B-0815-C001).
70mm space at front and under of this unit are necessary for cable connection.
There is connector terminal TNB in the upper side. This connector terminal is possible to
connect/disconnect with connecting wire. The space for minus driver (100mm or over) is necessary.
In the case of the connector terminal is installed while the interface unit is not installed on the
cabinet, 50mm space is necessary at upper side of this unit.
This interface unit can be installed to the cabinet with DIN rail or screw. Please refer to the item
of "connection of connector panel I/O module" of connection manual.
02 01.08.20 Hiraga Figure is modified.
Connector to
handy machine
operator's panel
JD47
Connector terminal TNB
I/O Link
JD1A
LED
LI
LD
PO
MS
E0
E1
E2
Fuse FU1
I/O Link
JD1B
Installation
side
Notice
Terminal block of connector TNB can be disconnected without disconnecting wire. When it is
difficult to disconnect the terminal block, please remove the unit from DIN rail etc. The
terminal block should not be disconnected with screwdriver while the unit is mounted to DIN
rail, the case may be broken.