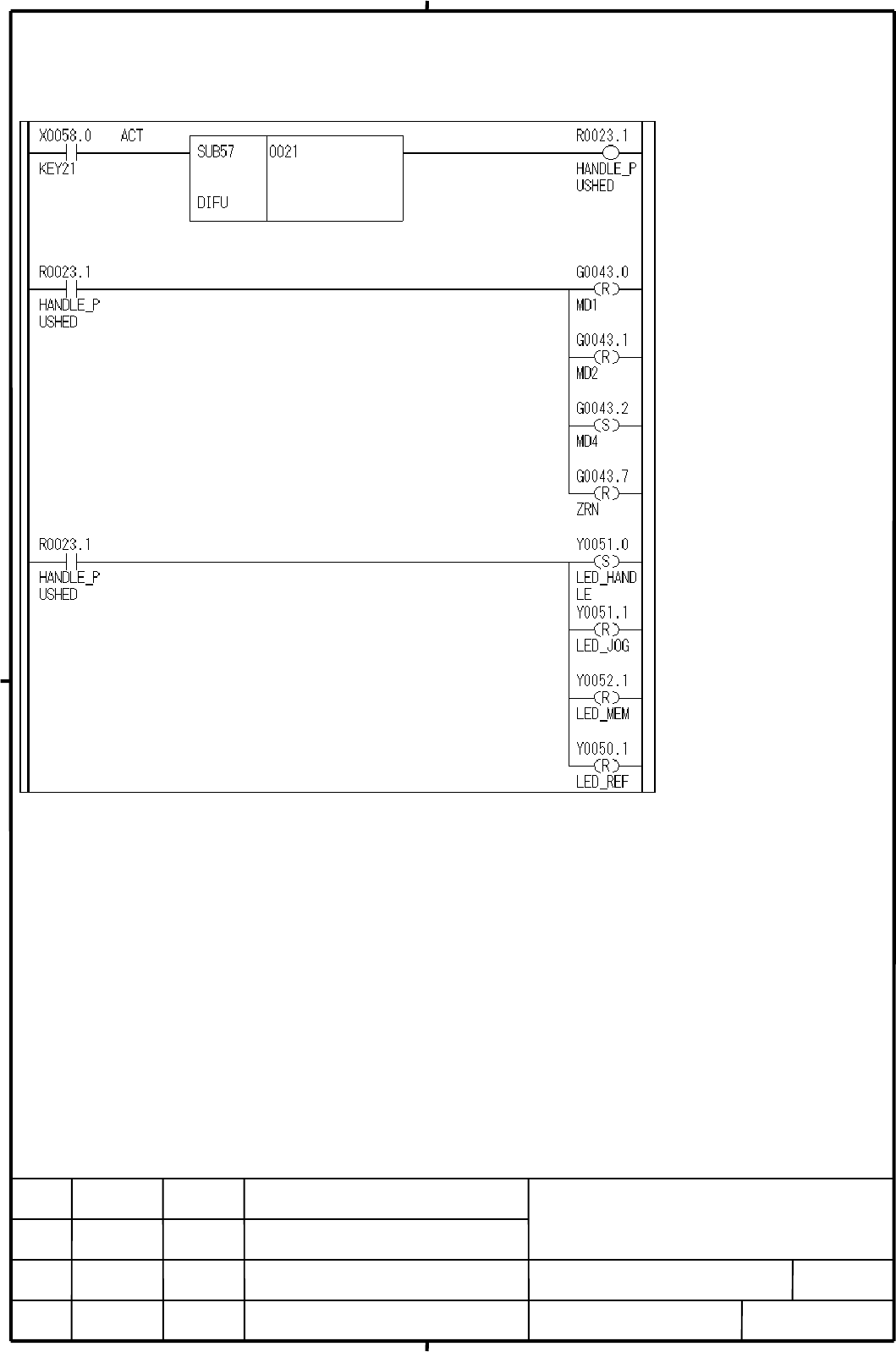 SHEET
DRAW. NO.
TITLE
49
DESCRIPTIONDESIG.DATE
-80050E
6.2 Changing CNC mode by HANDLE key.
Changing CNC mode to HANDLE and LED besides HANDLE key turned on when HANDLE key is pushed.
Figure 6.2 Changing to HANDLE mode
Detect turning on of key
signal to execute following
procedure once when key
is pushed.
Set CNC mode signal.
Turn on LED beside
HANDLE key and turn off
LED for the other mode
key.
For other keys to change
mode like REF, JOG and
MEM, similar operation
could be done.
02 2001.8.20 Hanaoka This page is added.