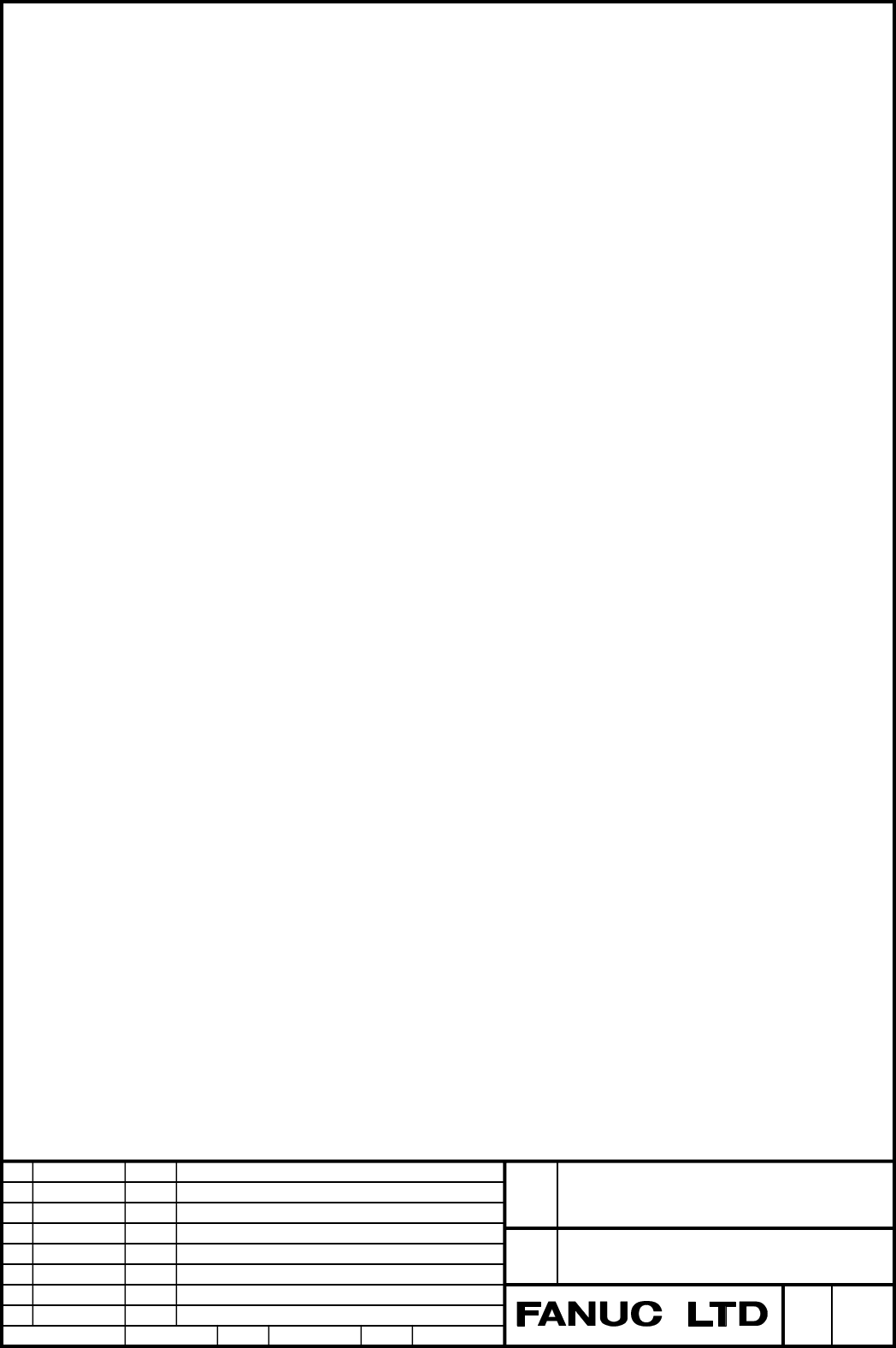 A-78075E
Edit
Apprv.
Sheet
Title
Draw
No.
Design
Descri
Laser maintenance screen function
Specifications
2000.03.06
10/21
Sheet Sheet
M.Sato K.Suzuki
05 2001.08.23 M.Sato Change all page. K.Suzuki
06 2001.10.11 M.Sato Change page 10. K.Suzuki
07 2003.12.04 M.Sato Change all pages. K.Suzuki
08 2003.12.19 M.Sato Change page 4,17. K.Suzuki
09 2004.06.04 M.Sato Change page 14. K.Suzuki
10 2004.06.09 M.Sato Change page 13. K.Suzuki
11 2005.02.23 M.Sato Change all pages.
2.6
Operation of table data for pulse power feedback
Table data for actual power presumption that
are used for pulse power feedback by actual
power presumption method can be referred and input.
Pushing soft-key [PWR.FB] with setting 1 to parameter No.29000#1(PT
B) makes displaying
pulse power feedback screen.
Please refer to specification (A-78991) for details
of Pulse power feedback by actual power
presumption method.
2.7
Measuring a time constant of laser power sensor
A time constant of laser power sensor can be
automatically measured in power sensor time
constant measurement screen.
Pushing soft-key [PW SNS] with setting 1
to parameter No.2900#2 (P

TC) makes displaying
power sensor measurement screen.
CNC measures an actual delay time by measur
ing a power sensor output with output laser
and sets the time to the parameter as a time constant.
In practical, beam stops after
running beam with shutter closed

for a set time by a set power
and CNC measures the time that a monito
red power of power sensor is down.
The measured time is set in parameter No.29005
as the time constant of linear delay filter.
2.7.1
Sequence of time constant measurement
Pushing soft-key [STRT] in time constant
measurement screen or setting PMC signal
PTCMR to 1 makes start of measuring.
Push soft-key [QUIT] or set PMC signal PTCM
R to 0 in order to quit the measurement.
Pushing soft-key [(OPRT)] in time constant m
easurement screen makes displaying soft-key
[STRT] and [QUIT].
A peak laser power should be set in parameter
No.29003 because of a rated power is different
for each type of oscillator.
And beam output time should be
set in parameter No.29004.
A beam is internally run with shutter clos
ed in case of satisfying following conditions.
•
Laser sequence No. (Diagnose No.908) is 30.
•
Shutter lock is ON. (*SHTLC signal is 0.)
Present status can be confirmed in power sensor time constant measurement screen.