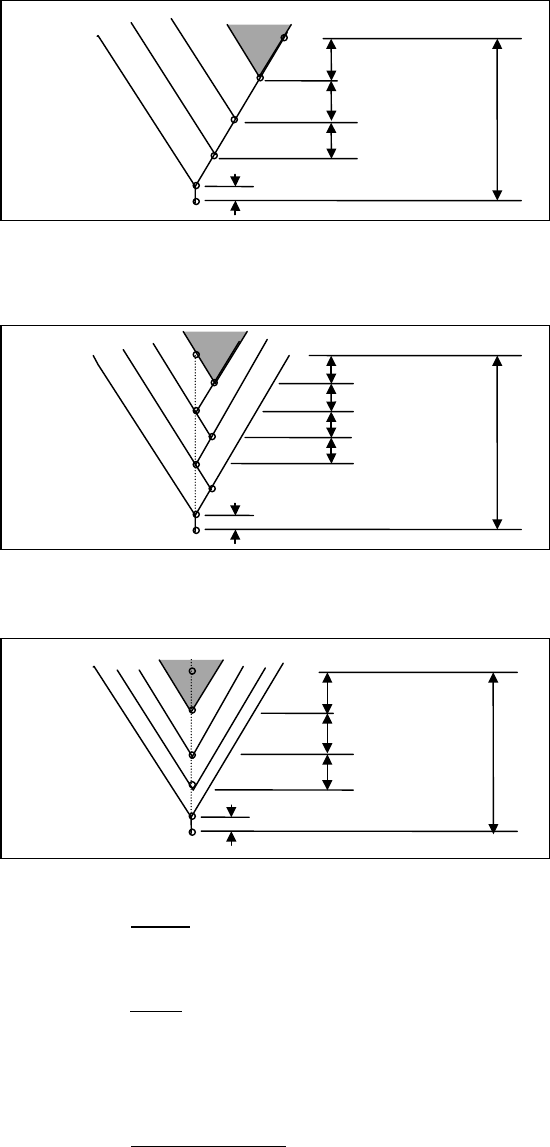 Single edge cutting, Constant cutting depth C=4
n
Zigzag cutting, Constant cutting depth C=5
n
Straight cutting, Constant cutting amount C=6
n
Tool tip angle used for only Ge
neral thread. (When "Y__" is not
specified, the angle is
set to 60.0 degrees)
The angle of Metric and Unifi
ed thread is set to 60.0 degrees.
Specify the Lead of thread or t
he Number of thread per inch. The
meaning of "L" is accordance with
the specified argument "E".
(When "L__" is not
specified, P/S alarm will occur)
The least input increment is 0.0001mm or 0.00001inch. The
Lead is specified like "G720 B0 ….L3.521".
P
Num. of threads

Number of thread at multiple thread screw. (When "P_" is
not specified, the number of
thread is equal to P1)
Multiple thread screw is performed by shifting the cutting start
point Z according to the screw Lead and this argument as the
following example.
D
D
D
D
D
D
D
D
D
D
Fig.2.1.3