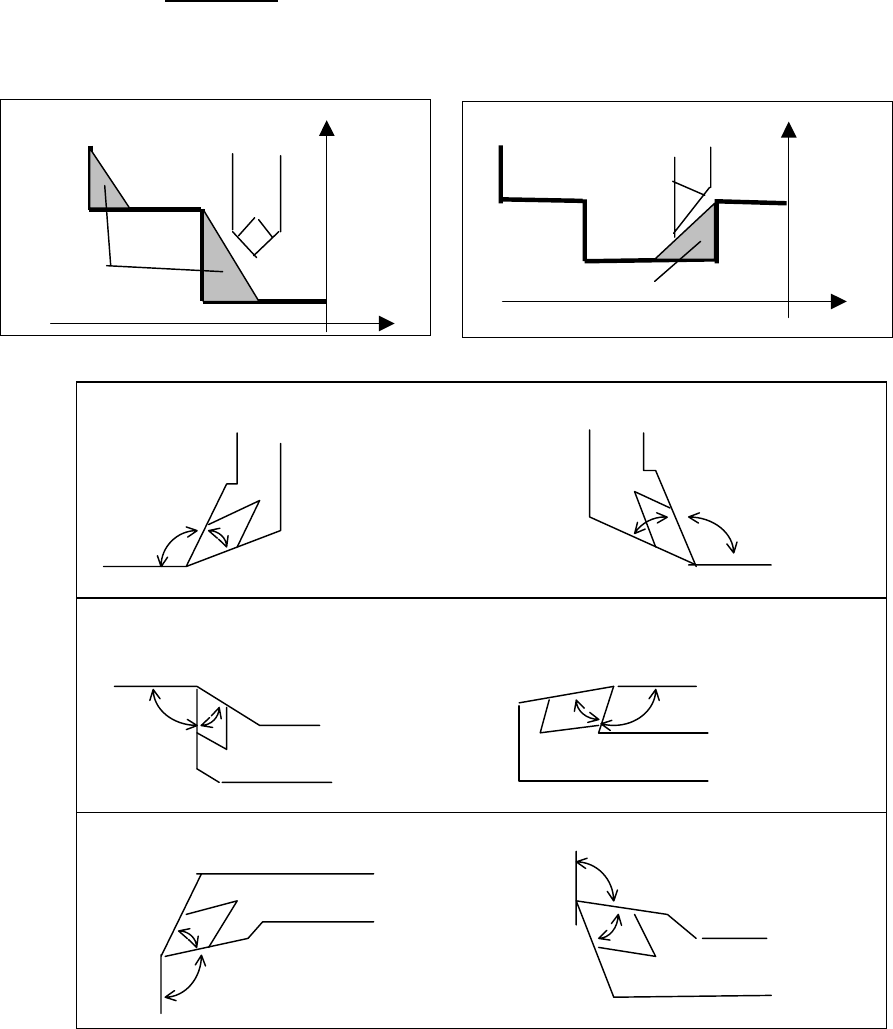 R
Nose angle

Angle of the tool tip. (When

"R__" is not specified, the
parameter 9810 is used as Nose
angle) In case of that pocket
figure was inputted as the ma
chining figure, cutting back
compensation will be done as t
he following figure Fig.1.1.8.
Note) In cutting back compensation,
the tail back angle of Tool, TLBACK,
shown in below Fig.1.1.
10 can be specified in t

he parameter P9801. And
the amount of the remained residual cutting part changes by the edge
angle Q, the nose angle R and TLBACK lik
e the figure Fig.1.1.10 shown in
below. If the relation of Q, R and TLBACK is as follows, the alarm 3020
will occur.
180 - (Q+R) - P9801 > 90.0 degree
or
Cutting Edge Compensation
Non-cut area
+X
+Z
Cutting Back Compensation
Non-cut area
+X
+Z
Fig.1.1.8
(1) Inner surface (right hand)
(2) Inner surface (left hand)
Q
R
(1) End face (negative direction)
(2) End face (positive direction)
Q
R
R
Q
Fig.1.1.9
(1) Outer surface (right hand)
(2) Outer surface (left hand)
Q
R