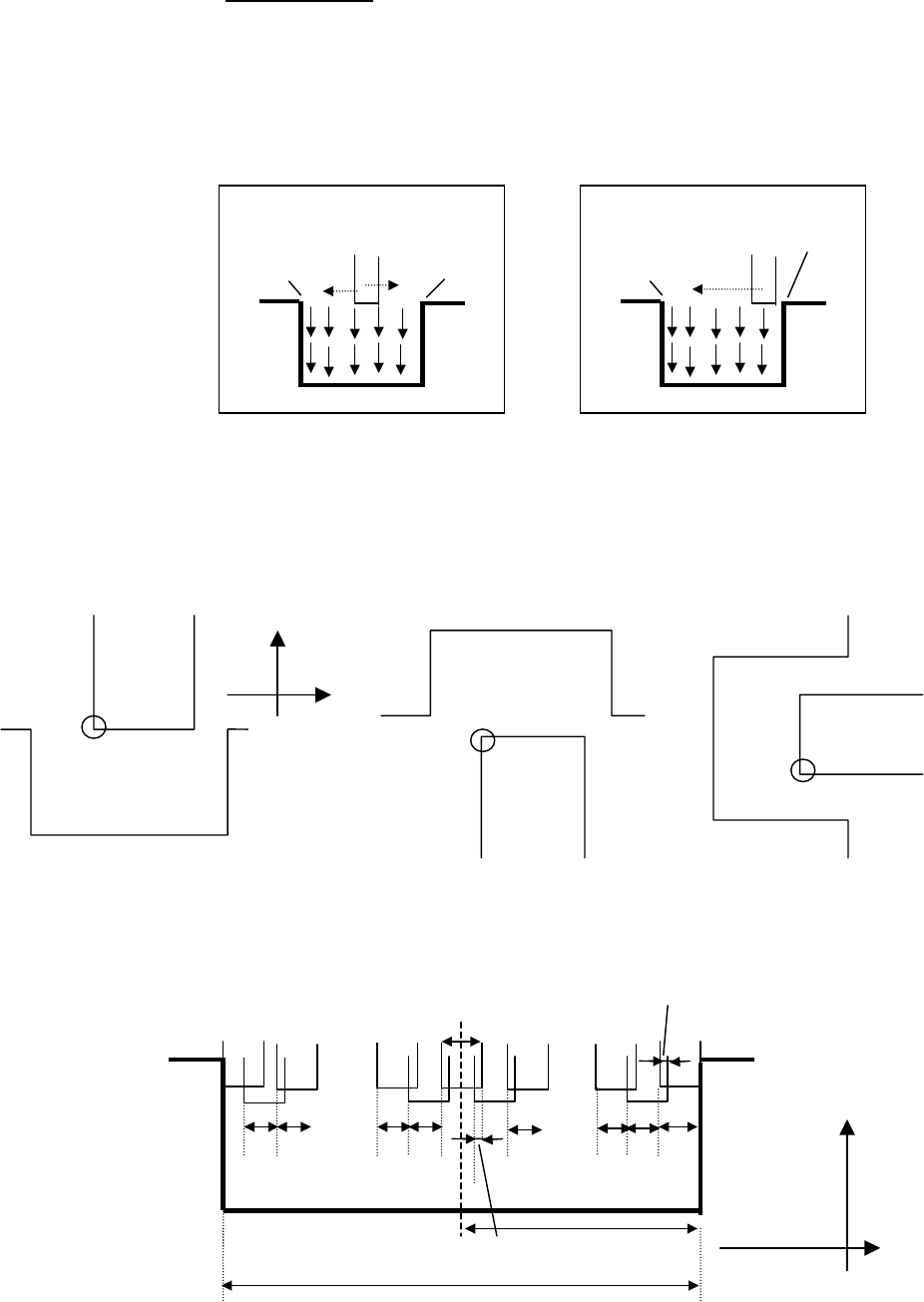 0 = A tool cuts into the center of
a groove at first, and expands its
cutting area to left and right part from there (Bi-direction)
1 = A tool cuts into the work end
face side of a groove at first, and
expands its cutting area toward chuck side. (Uni-direction)
See Note about the det
ails of Uni-direction.
( When "H_" is not specified,
Cutting method is accordance with the
parameter 9764<#5:G1W>. <G1W>=0:
bi-direction,=1:uni-direction)
Note) Program point of Grooving tool
In Normal Grooving and Trapezoidal Grooving, Program point of
grooving tool is specified as follows. An operator cannot change the
Note)
Since the cutting points "Zn" are calculated as follows, there is the
case that the cutting width is not constant near the point of the center
of groove and the start point of the groove.
Start point
End point
Start point
End point
Cutting method=1 Cutting method=0
+Z
+X
●
●
●
●
●
●
●
●
●
E
d
dd
d
d
Z1Z2Z3Zn
Zc
Zl1Zl2
+X
+Z
……
……
Ovl
Ovl
Zn+1
Zln+1
Zs
Ze
W
W/2
Fig.3.1.5
Fig.3.1.6
Fig.3.1.7