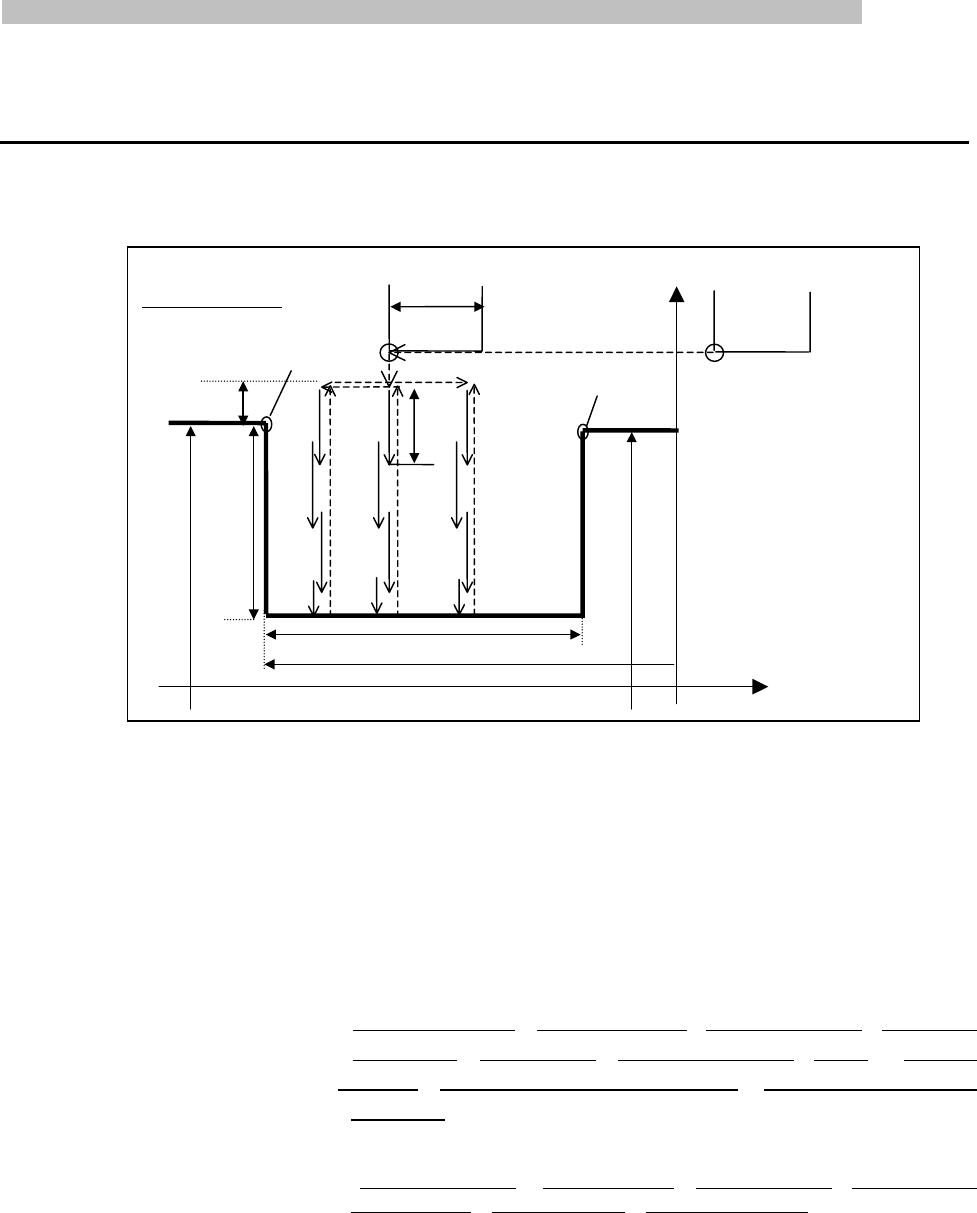 Canned Cycle for Normal Grooving
Normal Grooving can be programmed as Canned Cycle.
3.1 Normal Grooving Cycle/ Outer/Inner/Face
Normal Grooving Cycle is executed by using the G730 and G135 command like
the following figure. And also, this
Canned Cycle is used in the X-Z plane.
(Note) Before commanding Normal Groovi
ng Cycle, a tool must be moved to
the cutting start point like the right figure.
(1) G-code Format
The process data of this cycle, F,E,W,V…etc, are specified by using the G730
command as follows. And also, the finishing
figure of this cycl

e is specified by
using the G135 and G139 command as follows.
Process data
G730 A
Diameter/Radius

B

Machining area

F

Cutting feedrate

E

tool width
Q
Cut amount
N
Number of groove
P
Pitch
H
Cutting
method
J
rate of change of cut amount
K minimum cut amount
;
Specifying the Figure
G135
A Diameter/Radius

W

Groove width

D

Groove depth

X Start point X
U
End point X/Z
C
Chamfer amount
;
Cutting start
Point
Fig.3.1.1
+X
+Z
F
E
Tool
Q
Clearance
In case of H=0
End point
Start point
W
Z
D
JQ
J(JQ)
K