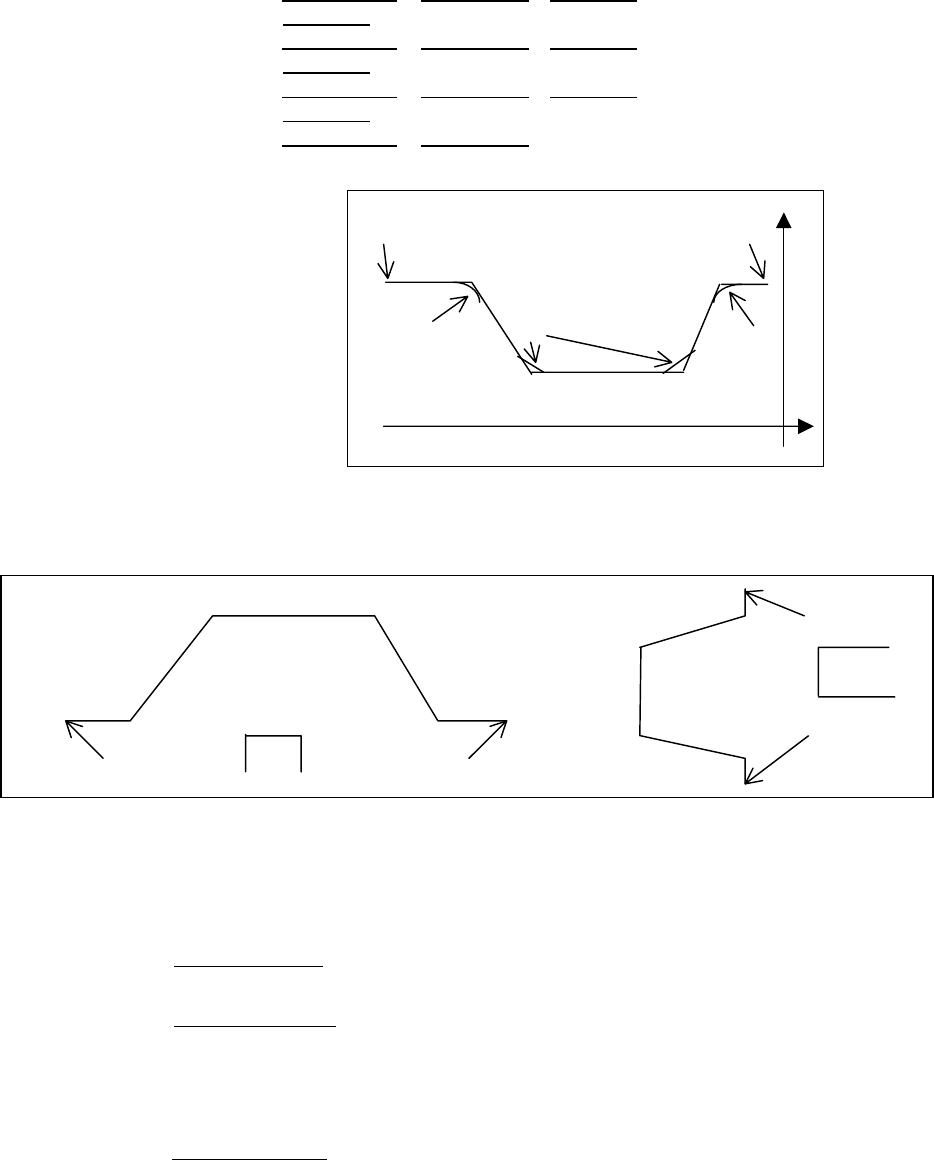 G131 X
End point X

Z

End point Z

R

corner-R
; (the 2
nd
point)
; (the 3
rd
point)
; (the 4
th
point)
Z
End point Z ;

(End point)
The Groove figure also can be specifi
ed by the Sub Program like the Bar
machining.
the process data
B
Machining area

0=Outer, 1=Inner, 2=Face
(When "B_" is not specified, "M
achining area" is equal to B0)
0= Specify arguments as X
Diameter and Z Radius
1= Specify arguments as
X Radius and Z Radius
(In case of using the PMC signal
for selecting Diameter/ Radius,
this argument cannot be used. )
Cutting feedrate of Grooving.
If the unit of the feedrate is Feed/
min or Feed/rev, it is accordance
with the Feed/min or Feed/rev co
mmand of the previous block.
(When "F___" is not specified, the previous feedrate is used)
+Z
+X
Start point
1
st
point
2
nd
point
3
rd
point
4
th
point
End point
Corner-R/Chamfer
Corner-R/Chamfer
(Inner Groove)
(Face Groove)
End point
Start point
Tool
Tool
Fig.4.1.2
Fig.4.1.3